We're not going to make any jokes about hockey moms, not after watching this story from WCCO's Mike Max.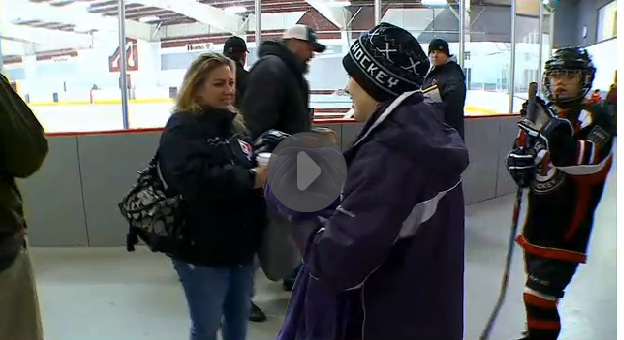 Lynn Acker, 37, of Coon Rapids, has left Mayo Clinic, where she's been treated for cancer, and she's not going back because she wants to spend her remaining days with her three hockey-playing kids.
"I may not see my 40th birthday, I may not see next year's birthday, but I will have the last three months, if that's what I'm given, where I get to run around with my three boys," she said.
Related: Cancer, a burned-out home, and the blessings of friends (NewsCut).