There have been precious few televised moments that capture the "Olympic spirit," which is often more cliche than fact. During the Olympics, the blatant nationalism and flag waving is something you can get almost anywhere at any time. It can cheapen the performance of individuals.
Sometimes, however, there is a display of sportsmanship that deserves all the attention it can get.
Russian cross-country skier Anton Gafarov fell numerous times in his semifinal competition today. Each time he got up to finish, but he shredded a ski.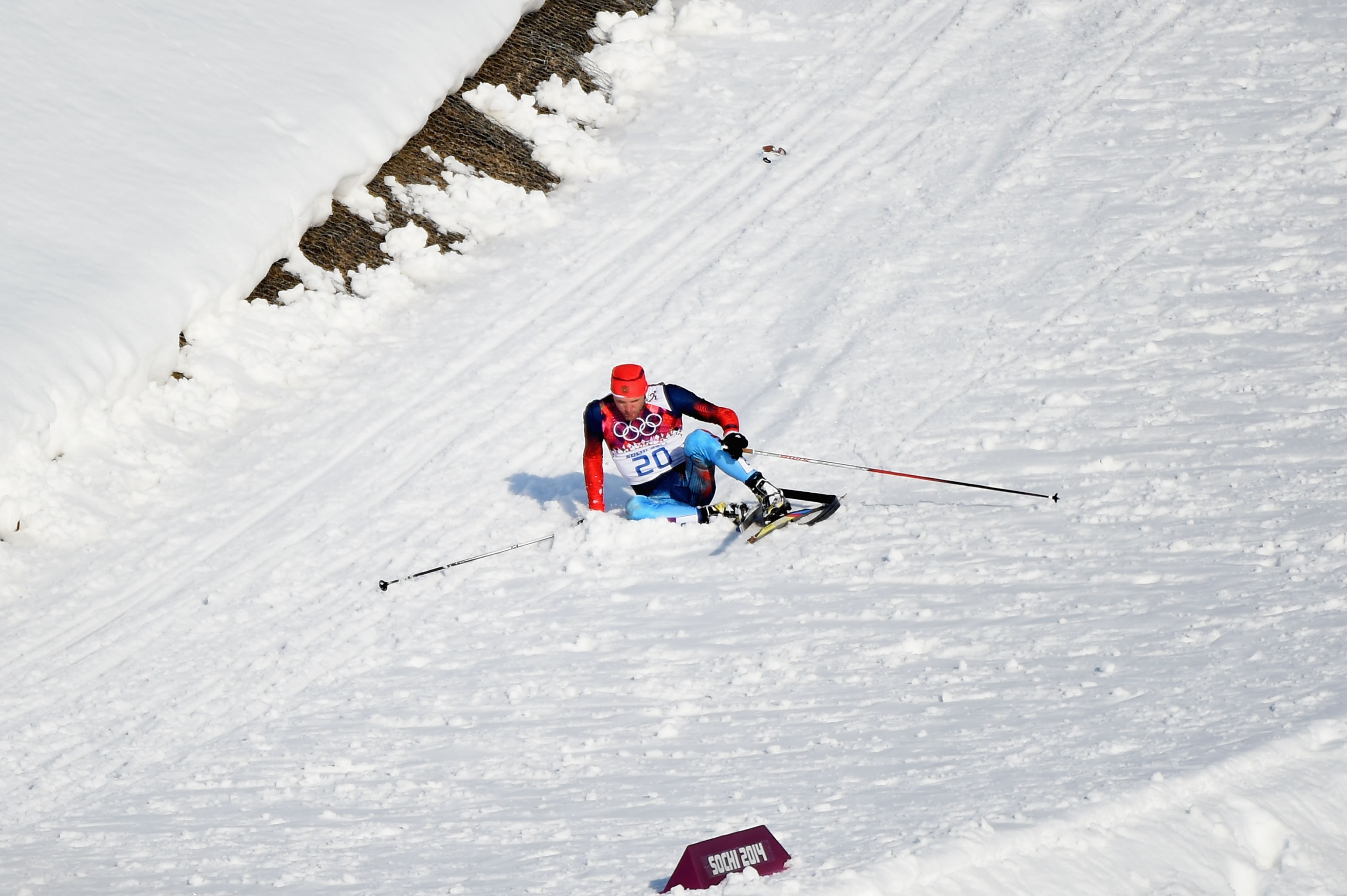 He got up a few times, and went right back down.
He was done for. His dream was dead. It was time to give up.
That's when this happened.
Canadian skier Justin Wadsworth gives a ski to Russian Anton Gafarov, allowing him to finish the race. #TeamCanada pic.twitter.com/kT98O1Rx11

— Mr. H. (@MrHExperience) February 11, 2014
"I wanted him to have dignity as he crossed the finish line," Canadian ski coach Justin Wadsworth told the Toronto Star.
"It was like watching an animal stuck in a trap. You can't just sit there and do nothing about it," Wadsworth said.
Star columnist Cathal Kelly wrote:
The medals matter, but from the perspective of a whole nation, they are the dessert. The way these Canadian athletes and coaches carry themselves is the real patriotic meal.

For two weeks, they are the only face we present to the whole world. If so, thank God for Justin Wadsworth. Russia will remember what he did here longer than they will remember any Canadian medalist, in the same way that we still remember Bjornar Hakensmoen.

Our streak on top of the medal board — less than a day in the midst of about two years of competition over the course of a century — ended in the early evening. Norway took the lead based largely on their success in Wadsworth's backyard, cross-country skiing.

Three Canadians made the heats. All were eliminated in the first rounds.

By banal statistical measures, the day was a failure.

Because of Justin Wadsworth's simple act of sportsmanship, it becomes a great Canadian moment. He's an American by birth. It hardly matters. He's married to Canadian double-medalist Beckie Scott. He lives in B.C. He's wearing our colours. He's us. Or, at least, the 'us' we'd like to think we are.