It's been a long time since Lake Superior has completely frozen, but it's getting close.
Here's today's satellite photo.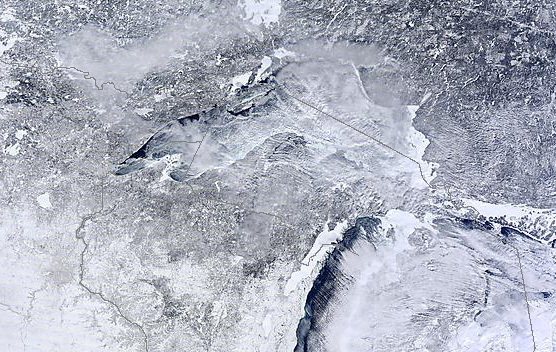 A little closer view reveals the recalcitrant sections: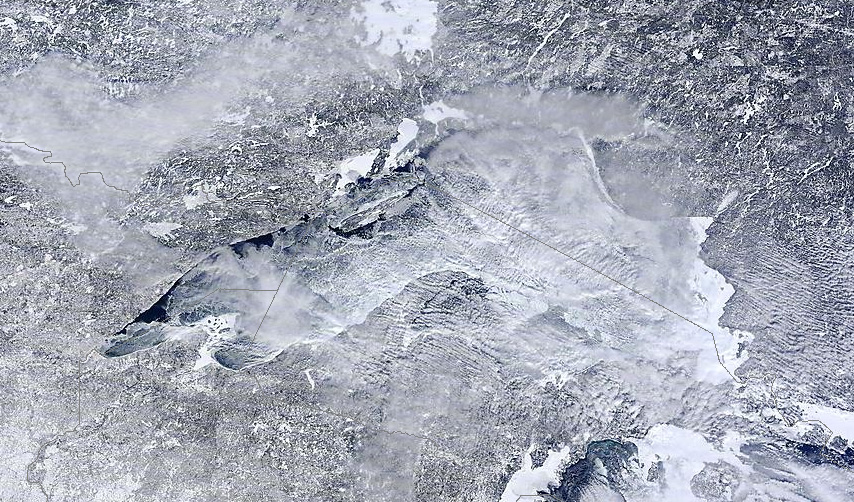 It's the north shore, specifically the area around Two Harbors, Minn., Grand Marais, Minn., and the water south of Isle Royale. The rest of it is locked up tight this afternoon.
In 1994, 94 percent of the lake was frozen. That's a record that may fall in the next few days. This morning, 89 percent of the lake was ice covered. The thickest ice — about 20 inches — is southeast of Isle Royale.