What are the odds that a day after winning a Super Bowl, the Super Bowl trophy would arrive back in Minnesota?
It happened today.
The Delta charter for the Seattle Seahawks, on their way home after yesterday's game, diverted to Minnesota reportedly because of the need for a change of pilots and crew under FAA regulations. The plane is also being deiced.
The flight was grounded by a snowstorm and was 2 1/2 hours late leaving the New York area, apparently putting the crew over their assigned limits, according to a Seattle radio station. The storm was the closest anything has gotten to stopping the team in the last 24 hours.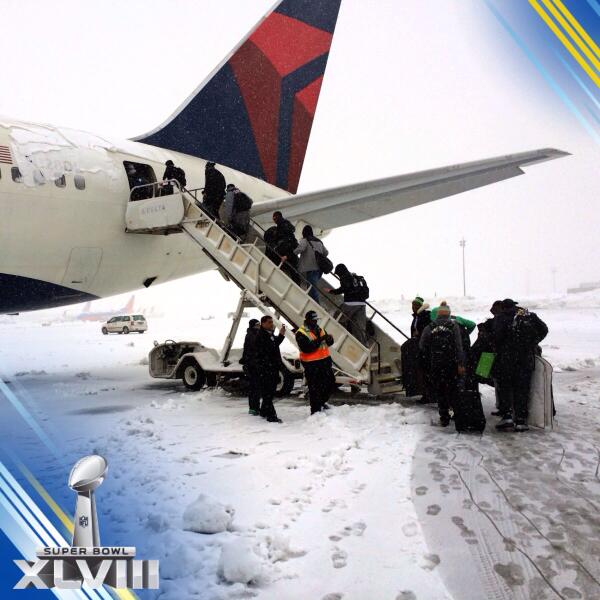 No doubt it was a tearful homecoming for Tavaris Jackson and Percy Harvin, two ex-Vikings who will now sport Super Bowl rings.
The trophy is coming back to Seattle!! Here we go #12s!! pic.twitter.com/uDnXicLxno

— Pete Carroll (@PeteCarroll) February 3, 2014