The Monday Morning Rouser:
1) IS ROAD PLOWING REALLY WORSE NOW?
Mindful of the warning to stay home unless we had somewhere to go — and not having anywhere to go — we did not avail ourselves of the opportunity to see first-hand the condition of Minnesota highways. We'll take everyone's word for it that they weren't great.
But that doesn't answer the nagging question we have while we followed along on Twitter and Facebook as others ventured out: Are we worse at clearing roads after major snowstorms? Or are we just better at amplifying the voices of people who complain about it? We remember yesterday as good times. Are we doing the same with snowplowing of yesteryear?
Snow removal has always been an easy target for politicians. In 2004, a band of DFLers voted to oust then transportation commissioner — and Republican lieutenant governor — Carol Molnau — from her job because of poor snow removal efforts.
That there isn't — so far — a political backlash against alleged poor snow removal this year — with a DFL governor and DFL Legislature — suggests there was more convenient opportunism than actual data back then. But what about now?
WCCO looked at the question over the weekend and found that Wisconsin roads are in better shape than Minnesota's. Other than the use of cheese brine there, the chief difference seems to be that a state agency isn't in charge of clearing the highways, the counties are, WCCO reported.
Throughout the weekend, cubicle dwellers who've never run a plow, opined on the proper way to clear the state's highways, including the proper selection of salt.
It's safe to say they weren't under a bridge in Mankato during the storm. But the Free Press reports a team of researchers from Minnesota State Mankato was.
The current research is looking at the best times to apply different chemicals to the roads and how different types of traffic affect ice and snow.

"One thing we're seeing is that the big trucks squeeze a lot of water out of the snow. The different types of traffic affect it differently."

The team placed large plastic barrels under the North Star Bridge, which carries Highway 169 over the Minnesota River. Drains from the roadway funnels runoff into the barrels for collection and analysis of salt content.

The team also set up time-lapse highway cameras so they can view the amount of traffic and type of traffic — semis vs. cars and pickups.

At the end of winter, they will use that information, weather information and records from MnDOT to determine what types of chemicals were put down on the bridge when to analyze what worked best.

"It's been a great winter to test things. We have so much data. We just want to collect as much as we can and we'll sort it out in the spring," Druschel said.
Big trucks. Look at any of the major problems on the roadways on Friday's storm, and chances are there's a big truck involved, usually a jackknifed one; there were 75 of them in this most recent storm.
In the western part of the state, ramp gates prevent traffic from entering an interstate or major highway. Maybe it's time to adopt the strategy in the metro, too.
2) IT'LL TAKE ANOTHER MIRACLE ON ICE
In a perfect world, Americans would collectively chase down a — so far — anonymous rancher in the western U.S. and buy Mark Wells' olympic gold medal back. Wells was a member of the 1980 U.S. men's hockey team which stunned the Soviets enroute to a gold medal. It was more than just a hockey game, we've been constantly told. It restored the pride of a nation. So, perhaps, it's time to pay it back somehow.
Down on his luck and facing high medical bills, Wells sold his medal for $40,000. It later fetched more than $300,000 at auction. One moment he was dining at the White House, and the next he was holed up in a home in Harrison Township, a shadow of all that promise, the Detroit Free Press reports.
NBC's Harry Smith visited Wells (click image for video).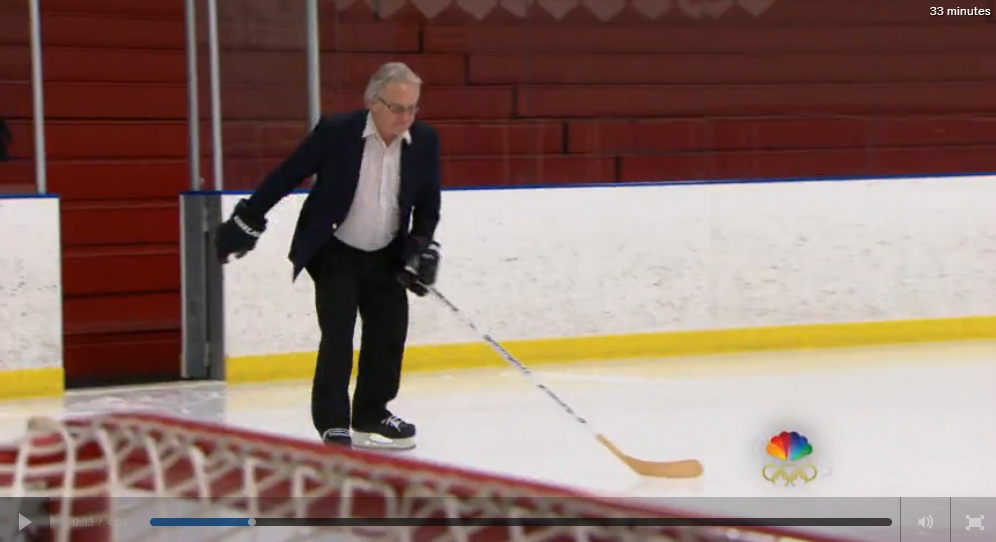 The Free Press says when Wells returned from Lake Placid, his hometown city council voted to name an arena after him. But it never did. The mayor and the time and all of the city council members are dead now, so nobody seems to know why it never happened.
But a new mayor wanted to find out why his town never honored a member of the most important hockey team the U.S. ever produced. Two weeks ago, he found him.
"I don't think he ever thought he would hear from someone from St. Clair Shores again," the mayor said. "He thought he was forgotten. We all had a tear in our eye. He is one of our own. We have to finish the job."
Now, about that medal.
More sports: The Only Six Words Parents Need to Say to Their Kids About Sports—Or Any Performance.
More Olympics: Oh, Canada! You can be so brutal.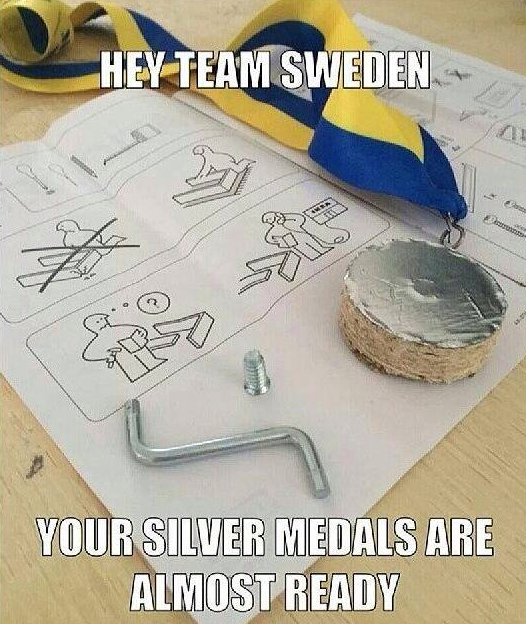 Who are the real Olympic champions? The competitors who help out in schools in the nation's poorer school districts. Like this one.
3) THE SELFISH PHOTOGRAPHER
Snowy owls have moved into Minnesota and they're a photographer's dream. Duluth News Tribune's Sam Cook writes that photographers are baiting to attract the owls.
"It pushed this issue over the top," Carrol Henderson, supervisor of the DNR's Nongame Wildlife Program, tells Cook. "Some photographers won't let the owl catch the mouse. The owl is essentially wasting limited energy reserves in response to the actions of photographers."
Duluth wildlife photographer Michael Furtman has captured lots of images of snowy owls this winter without baiting, and he opposes the practice. Furtman took his concerns to DNR commissioner Tom Landwehr, which prompted the agency to consider regulating the practice of baiting owls.

"I'm pleased this issue will finally be addressed," Furtman said. "This is not new. It's been debated in birding forums and photo forums for years now. But it's become the norm rather than the exception."

The Raptor Center at the University of Minnesota also opposes the feeding and baiting of owls.

"Never feed or leave food (baiting) for wildlife. Habituation due to handouts can result in disease or even death of that animal and injury to you," the center wrote on its blog Feb. 6.

Furtman has witnessed numerous photographers using mice, or toys that look like mice, to lure owls this winter. Some photographers will put a mouse on a string and pull it away from an incoming owl at the last moment, Furtman said.

"It's selfish," he said. "It's an unnecessary thing that's causing conflict and possible risk to the health of owls."
4) JUMPING THROUGH HOOPS FOR JOBS
Someday, maybe, the American employer will be desperate for workers and then we're going to start asking you brain teasers and trivia questions, employers.
Marketwatch reports that in the tight job market, job interviews are getting weird:
Neuroscience aside, some employers have used less-scientific methods that have pushed some candidates into unsavory dilemmas. While applying for a job in the food industry, it's not unusual for an employer to ask a candidate to taste and review a product, Palazzolo says, but she recently heard of a case where it went too far. "This candidate was asked to taste dog food," she says. "That borders on impractical no matter how tasty it might be." (The person declined to taste it and didn't get the job, she says.)

Another trend: "Candidates are being asked to tell jokes," Palazzolo says. "This can get you into trouble very fast if you tell an off-color joke." The kind of one-liner people might tell depends on whether they're applying for a job at a bank — keep it clean, she says — or a social media company where there's probably more room to be bold. "It's a good way for employers to throw people off balance." A start-up wants someone who thinks outside the box and doesn't turn into a shrinking violet under pressure, she adds.

Daniel Carry, a social science researcher, was asked to tell a gag in a recent job interview to be a personal assistant for a publisher at a major political magazine. Instead of going for a quick one-liner, he told the two interviewers a long joke about a man working in the New York sewers who never took a day off work in 22 years. "It was quite risque," he says. "I didn't know whether it would go down like a ton of bricks or not." Carry says he was a finalist, but he didn't get the job, "but they told me to continue with my comic skills."
5) MISSION ACCOMPLISHED IN WISCONSIN
Wisconsin Gov. Scott Walker's attempt to gut public employee unions in his state has worked, the New York Times reports. Membership in the Wisconsin State Employees Group has dropped 60 percent; its annual budget has plunged from $6 million to $2 million, according to the Times.
All over the state, public executives are exercising new authority. Instead of raising teachers' salaries, the Mequon-Thiensville School District, near Milwaukee, froze them for two years, saving $560,000. It saved an additional $400,000 a year by increasing employee contributions for health care, said its superintendent, Demond Means. And it is starting a merit pay system for teachers, a move that has been opposed by some teachers and embraced by others.

Ted Neitzke, school superintendent in West Bend, a city of 31,000 people north of Milwaukee, said that before Act 10 his budget-squeezed district had to cut course offerings and increase class sizes. Now, the district has raised the retirement age for teachers and revamped its health plan, saving $250,000 a year. "We couldn't negotiate or maneuver around that when there was bargaining," Mr. Neitzke said. "We've been able to shift money out of the health plan back into the classroom. We've increased programming."
An IT worker in the state corrections department says her family is now on food stamps.
Bonus I: How to make a Minnesota wilderness landscape painting.
Bonus II: The story of Kelcie and Larry. Here's their Facebook page. (h/t: John Olson)
Bonus III: If you're going to be a stray dog, you should show up at a major league baseball team's spring training facility.
ICYMI:#Brewers Best Friend? #BallparkPup shows up at camp:http://t.co/GnJTf24ex1 #CactusCrew pic.twitter.com/rToRpLj9nr

— Milwaukee Brewers (@Brewers) February 20, 2014
WHAT WE'RE DOING
Daily Circuit (9-12 p.m.) – First hour: The state of health care insurance exchanges.
Second hour: Advice for the unemployed.
Third hour: Tax issues before the Minnesota Legislature.
MPR News Presents (12-1 pm) – A discussion of the minimum wage, recorded at the Humphrey School at the University of Minnesota, featuring Rep. Ryan Winkler, SCSU professor and Rep. King Banaian, Ben Gerber of Minnesota Chamber of Commerce, and U of M professor Ann Markuson.
The Takeaway (1-2 p.m.) – TBA
All Things Considered (3-6:30 p.m.) -You may have heard that cable TV giant Comcast wants to buy Time Warner Cable, the second largest cable TV company in the nation. If the merger goes through, it would produce the country's largest cable company, reaching nearly one in three households and would also have a major position in broadband internet and TV production through its control of NBC. One of the deal's biggest critics is DFL Sen. Al Franken, who previously opposed Comcast's merger with NBC Universal. MPR's Brett Neeley will have the story.
African-American Twin Cities actor and vocalist Aimee K. Bryant is a native of inner-city Detroit and currently on stage in a Ten Thousand Things theater production, where she portrays Marian Paroo, a small-town Iowa librarian in the Music Man. The part is usually played by a blond, blue-eyed ingénue. Bryant reflects on being cast against type, and on being a single mom, raising a daughter.