Caution: Aviation nerdiness ahead.
What do other airliners do when Air Force One is in the area? They go around in circles over Eau Claire, Wis., and Redwood Falls, Minn. (Click image for larger view.)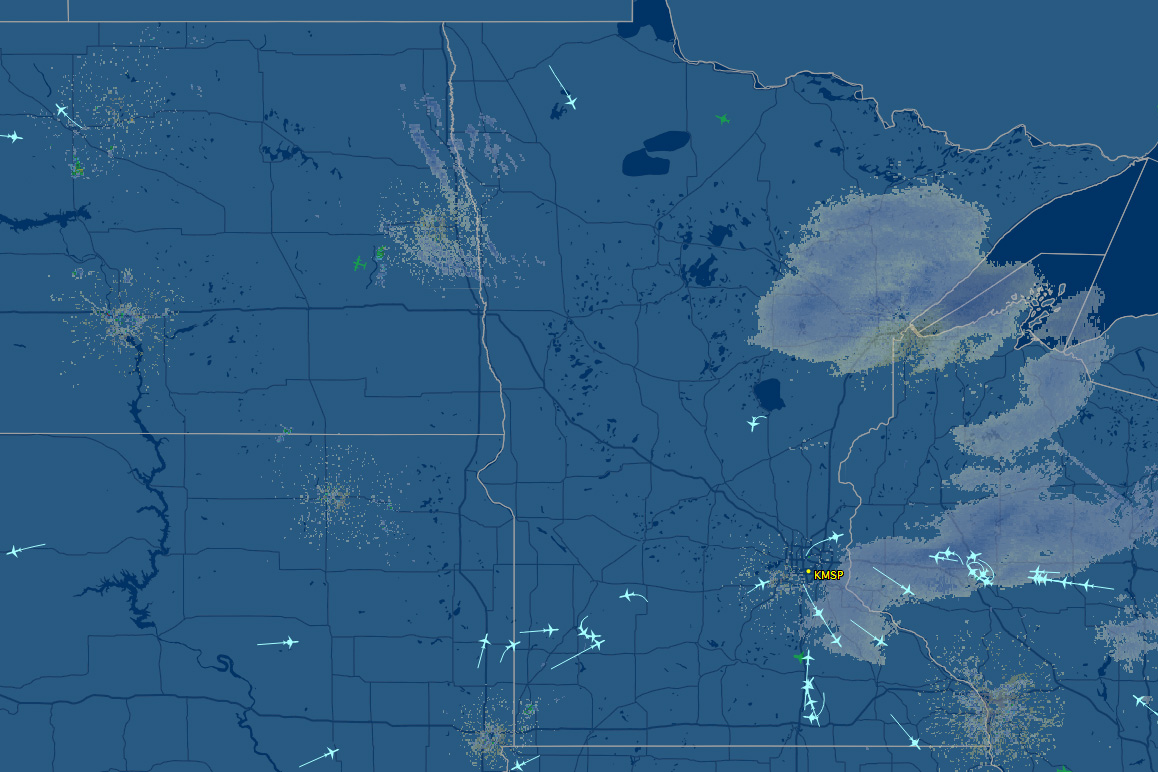 The flight is a routine landing operation, but it still must be pretty special for a tower controller to give the president "permission" to land. This audio is "telescoped" slightly, so you can hear the kind of personal weather information a controller provides the president's plane.
Audio not found
Incoming flights were delayed about 20 minutes because of the president's visit.
Air Force One landed at Minneapolis St. Paul around 1:22 p.m.