How many pothole fillers does it take to get a pothole repair truck out of a pothole?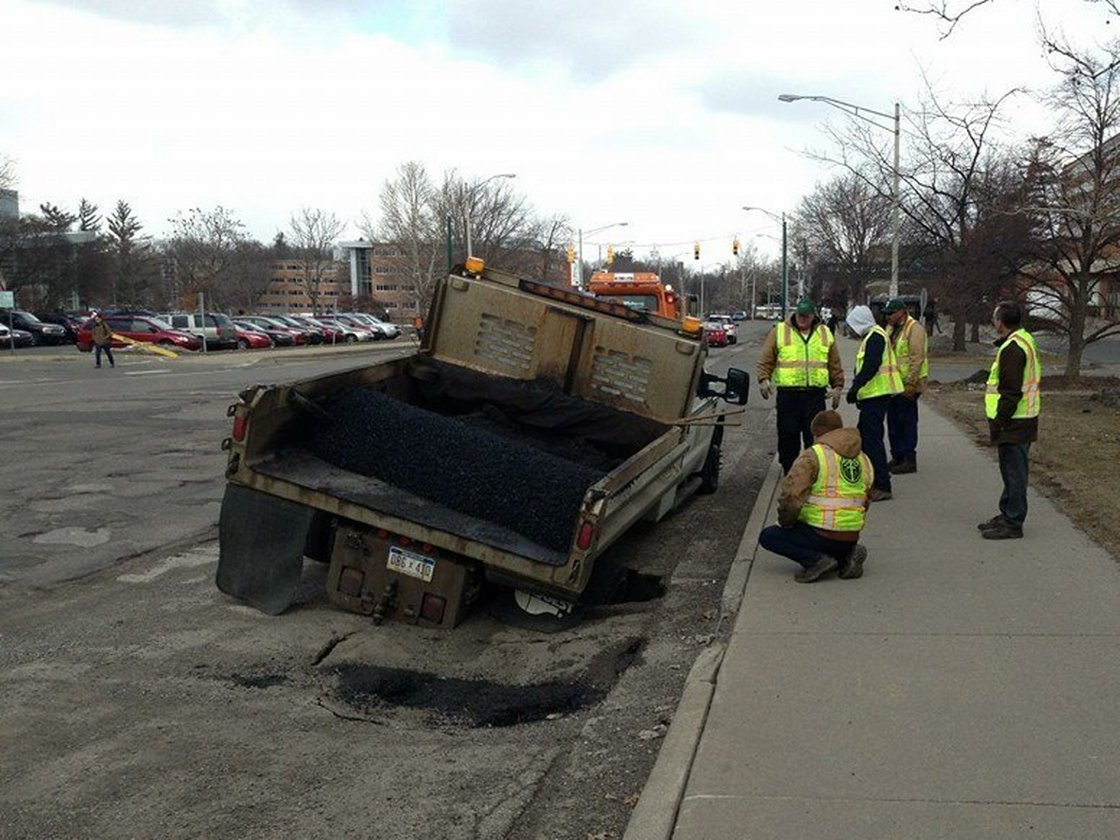 Apparently, more than five.
Robert Boomer of Lansing, Mich., came across this scene in East Lansing, but as drivers here are finding, it could have happened just about anywhere.
At the Minnesota Capitol today, by the way, lawmakers are considering a bill to give cities a total of $15 million to patch up potholes.
If the Legislature approves a Shoreview representative's bill, it would be the first time the state has earmarked money specifically for pothole repair.