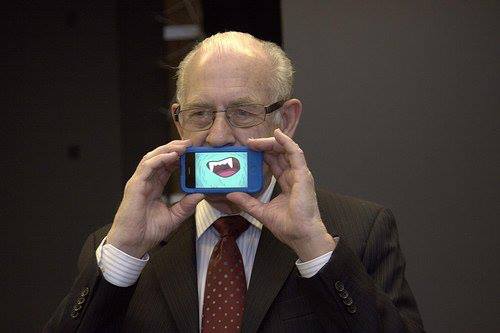 The only thing that made Carl Kasell's retirement from NPR acceptable, was that he'd still be on Wait Wait Don't Tell Me every week.
Now, that's ending too.
Kasell announced today he's retiring from the show.
"My favorite time at NPR has been Wait Wait… Don't Tell Me! It was loads of fun and gave me a chance to meet and talk in person to the audiences that I felt I had known for so many years on the air," Kasell said in NPR's news release this afternoon. "I can honestly say I am the luckiest man around to be able to have worked at a job I love for so many years. It's truly been a joy for me."
Last year he missed a few months of the show with an undisclosed illness.