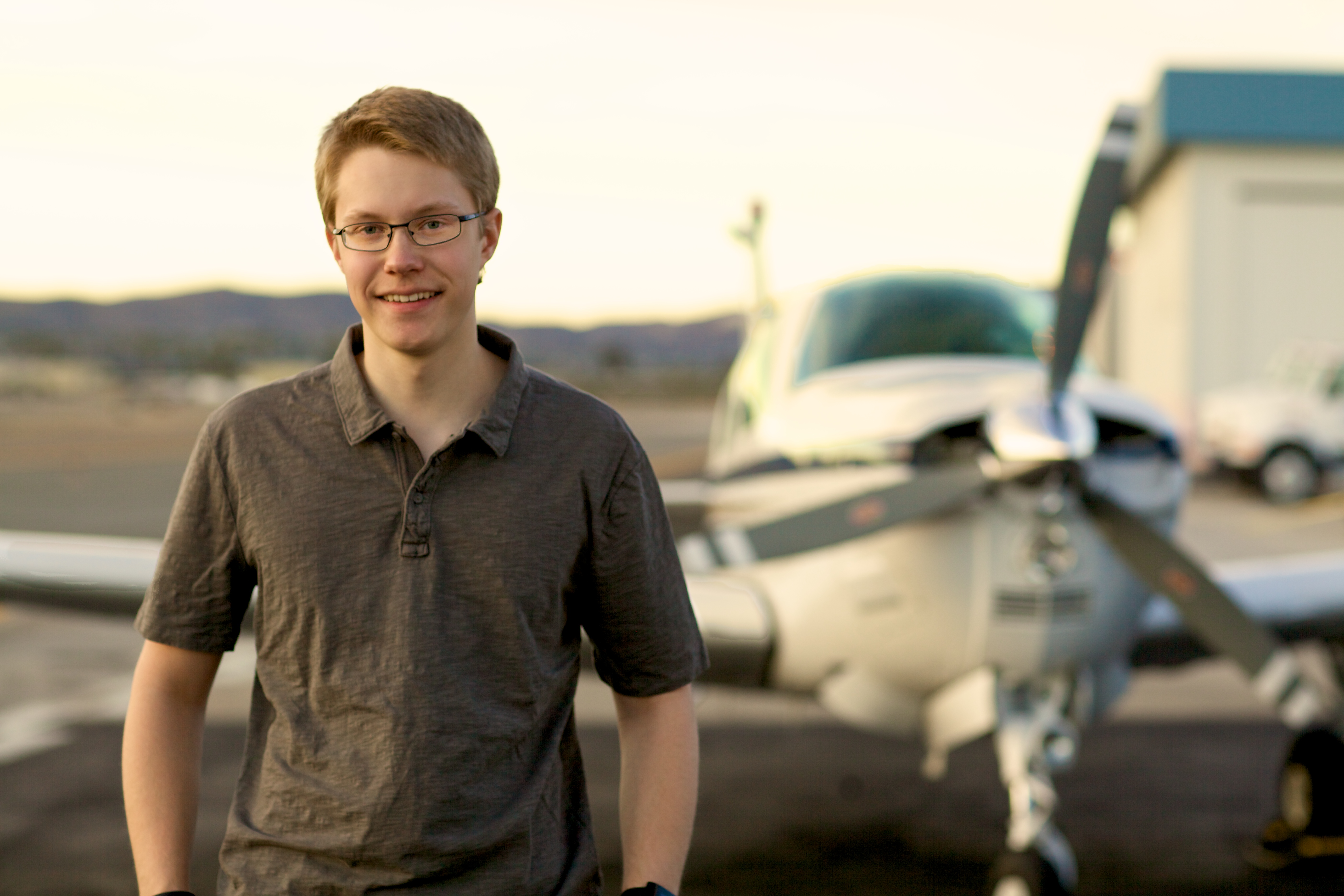 Maybe when you grow up in Aberdeen, South Dakota, you have a natural inclination to see the rest of the world.
That might explain why Matt Guthmiller, 19, a student at the Massachusetts Institute of Technology, is going to try to become the youngest person ever to fly around the world by himself.
He'll leave tomorrow from San Diego. First stop? Aberdeen.
From there it'll be New Jersey, Newfoundland "to the Azores, which are right kind of right in the middle of the Atlantic. Then, up to London, Rome, Athens, down to Egypt, Dubai, over to India and Thailand, then Manila in the Philippines, down to Darwin, Australia, over to New Caledonia, Samoa, Hawaii, San Diego, and then eventually back to Aberdeen," he tells WBUR.
It's hard to overstate the risk that's involved. He's flying a single-engine plane over vast expanses of unforgiving water.
So, why do it at all? To raise money for an organization supporting computer science education.
The thing that kind of gave me the idea was, I read an article, about this time last year, about a guy from California that was going to do it. He was going to be the youngest, and he ended up being 21. I just read this article and thought, 'Gee, I could do that.' And so I started looking into it and planning it and now I'm going to go do it.

I think it's going to be a lot of fun, I think it's going to be exciting and hopefully I can inspire some other people to go out and do similarly ambitious things. Along with that, I'm working to support code.org and kind of spread the word about computer science education worldwide. I think that computer science is a really a great tool to help people go out and achieve those things."
His first solo flight, around the city of Aberdeen, was only three years ago.