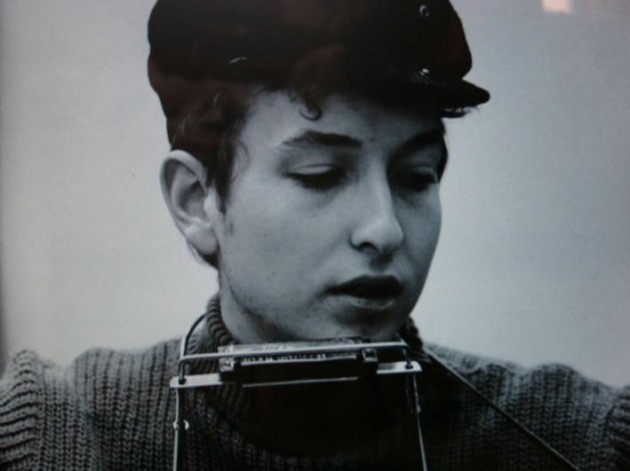 And say, Do you want to make a deal? How does it feel?
— Bob Dylan, "Like  a Rolling Stone"
It feels pretty good!
Sothebys auction house today announced Dylan's handwritten lyrics to "Like a Rolling Stone," owned by a Dylan fan, sold at auction for a record $2,045,000.
#AuctionUpdate: Bob Dylan's handwritten lyrics to Like a Rolling Stone sell for $2,045,000 – a #WorldRecord for a popular music manuscript

— Sotheby's (@Sothebys) June 24, 2014
Original working manuscript of Like a Rolling Stone. #Dylan @sothebys pic.twitter.com/cuHsViuPtP

— Dana Delany (@DanaDelany) June 23, 2014
I'm looking forward to reading the back story on the sale. According to the Associated Press:
Sotheby's described the seller as a longtime fan from California "who met his hero in a non-rock context and bought directly from Dylan." He was not identified.

The manuscript was offered as part of Sotheby's rock and pop music sale. In 2010, John Lennon's handwritten lyrics for "A Day in the Life," the final track on the Beatles' classic 1967 album "Sgt. Pepper's Lonely Hearts Club Band," sold for $1.2 million, the record for such a sale.