The sports arena "arms race" in the Twin Cities took a step forward today when the Minnesota Wild and Xcel Energy Center announced a "technology upgrade" that includes a new video scoreboard that will be six times larger than the one that's there now. It was installed in 2000.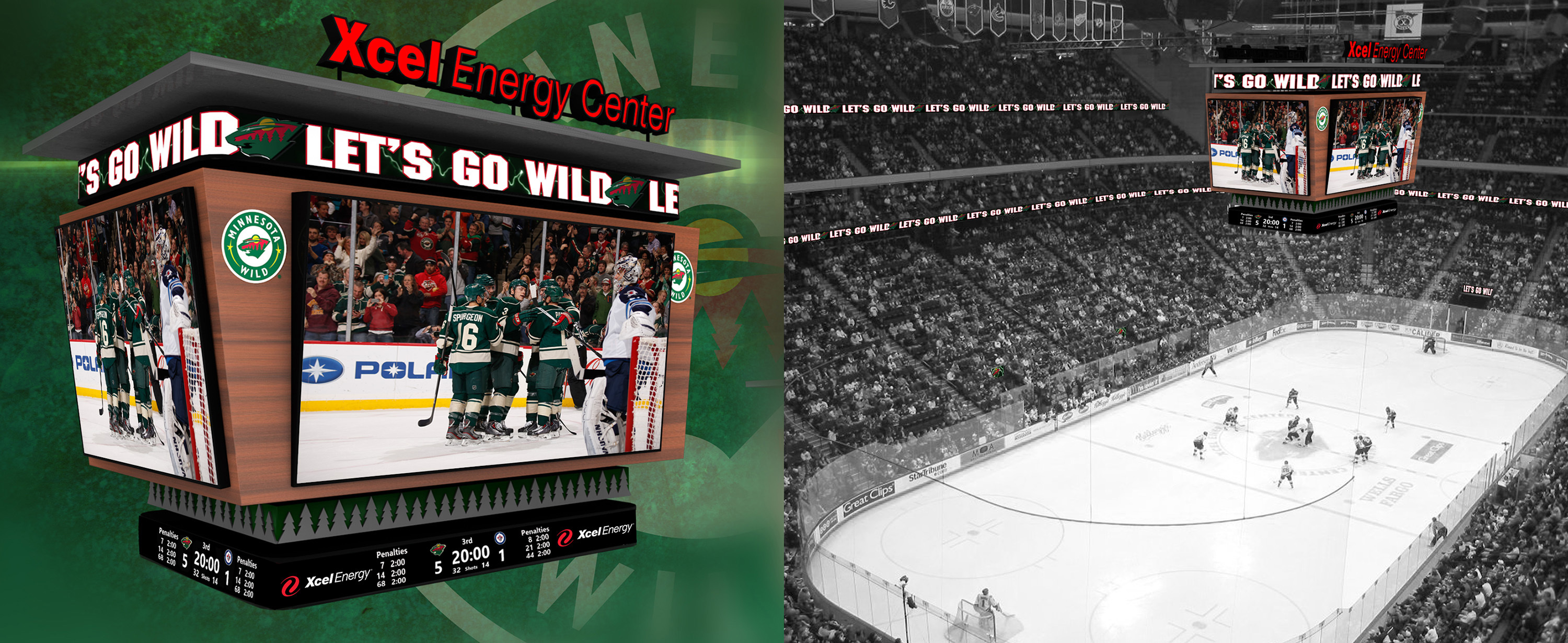 The Wild press release indicates the scoreboard will extend from blue line to blue line, but won't dominate the arena.
The new center-hung configuration will consist of 10 LED video displays. The two main displays will each measure approximately 19 feet high by 37.5 feet wide. The two end displays will measure approximately 19 feet high by 24 feet wide. The top ring will measure 3 feet high by 145 feet wide and the bottom ring will measure 3 feet high by 120 feet wide. Four circular displays, two on each side of the main video displays, will each measure more than 4 feet in diameter.

The main displays and end displays can show one large image for maximizing live video and instant replays, or they can be divided into separate windows to show a variety of statistics, scoring information, graphics and animations, and sponsor advertisements. The rings and circle displays will provide the opportunity to supplement information shown on the main displays with additional statistics, advertisements and other graphics.
The Wild didn't reveal how much the upgrade will cost.