White Bear Lake still has plenty of room to take your overflowing lakes, Minnesota. That just goes to show you just how far the lake has been drained in recent years as the aquifer is pumped dry.
Not that this 2010 image didn't, mind you.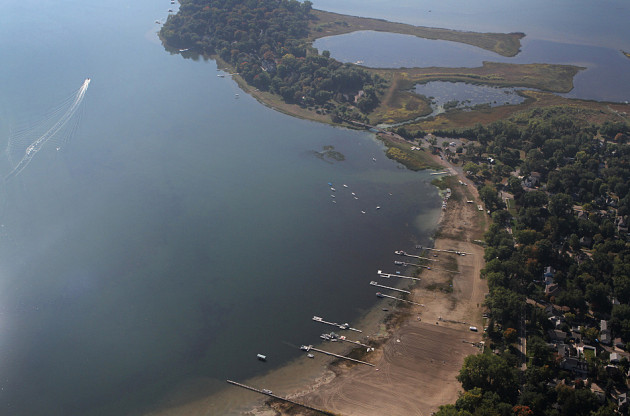 Despite a record month for rainfall in Minnesota, it's been a drop in the bucket toward restoring the lake to its previous luster.
The swimming beach at Ramsey County Beach was just as forlorn today as the day it was closed because of the low water levels.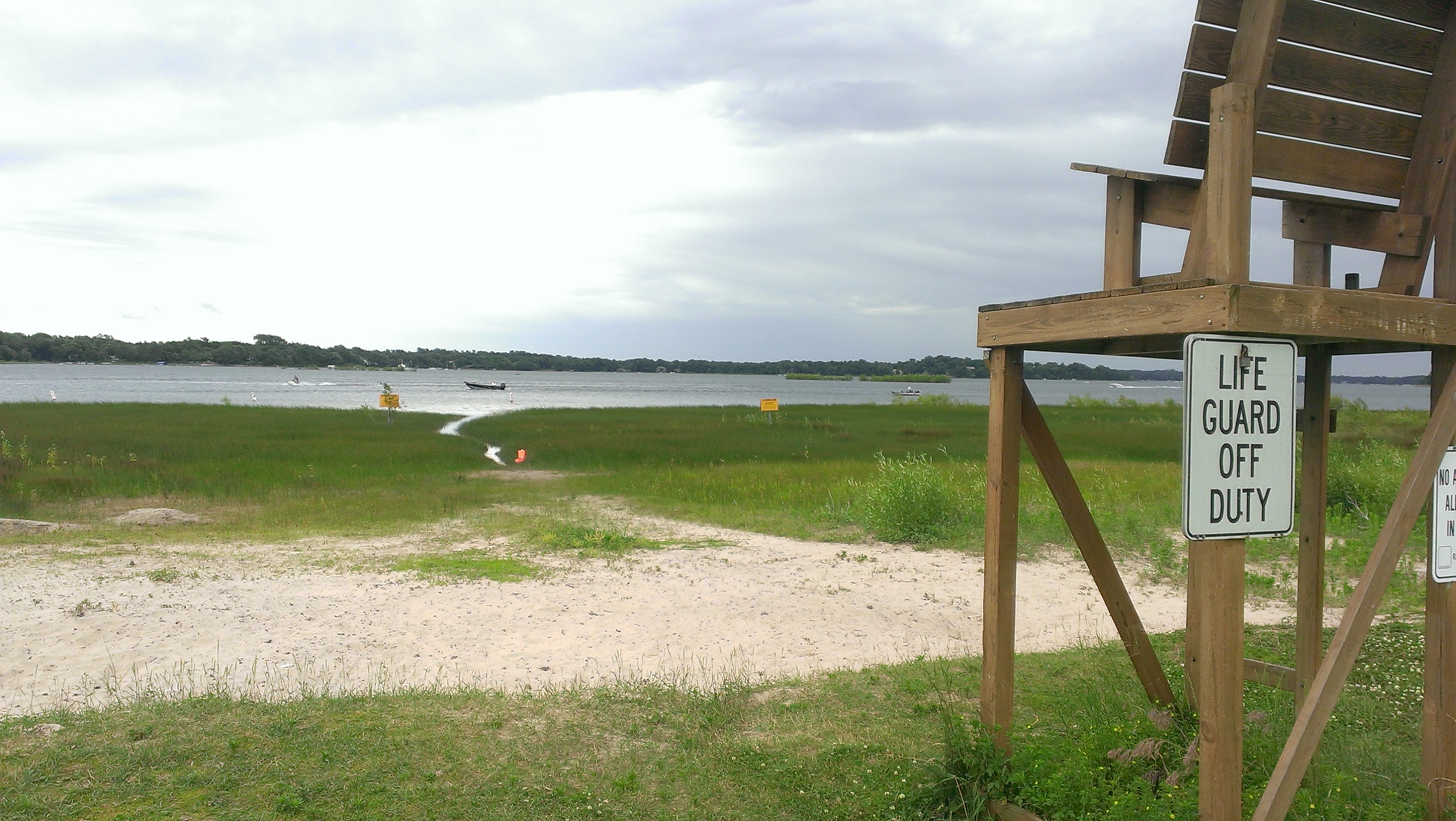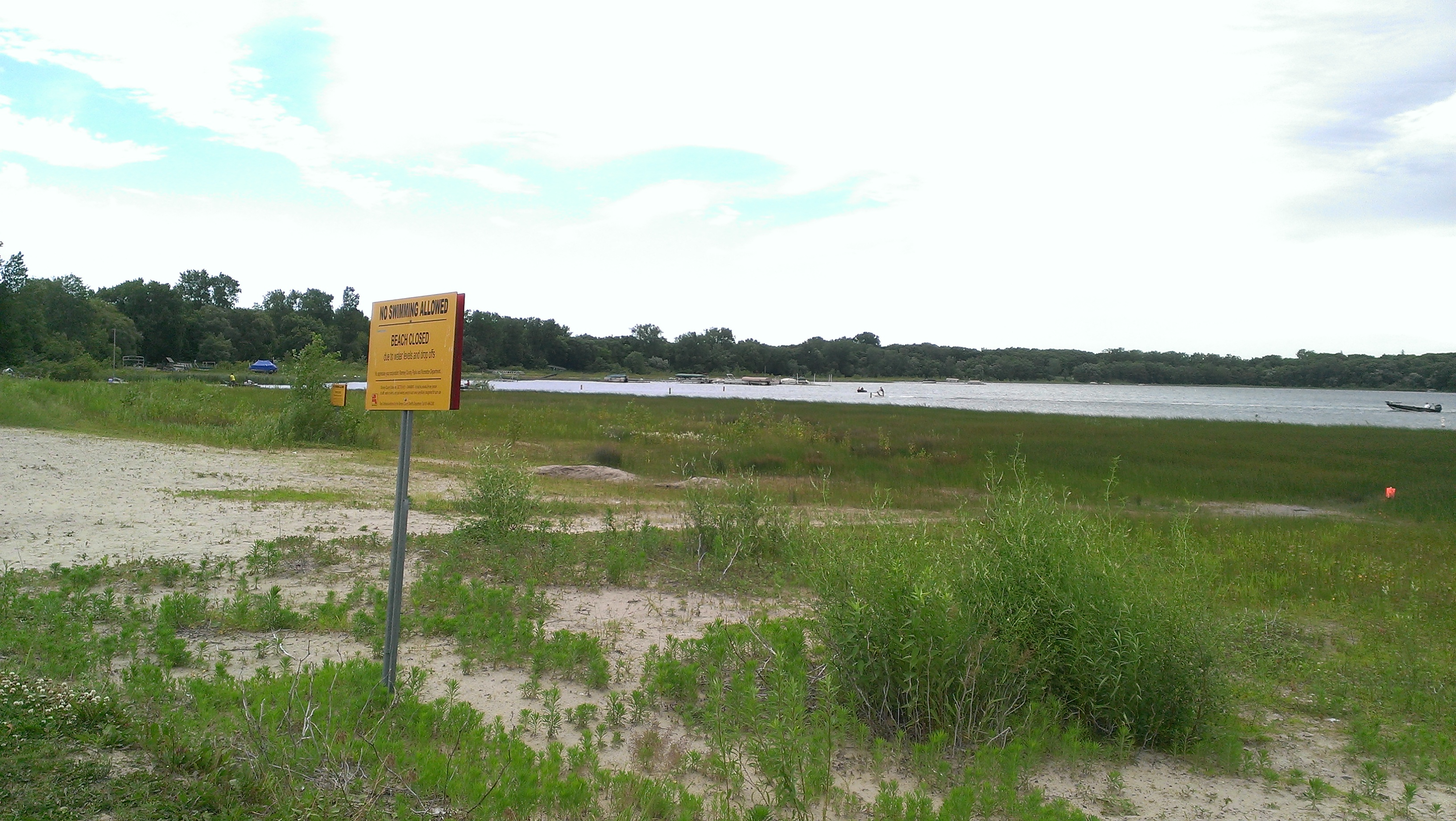 Nobody seemed to be complaining about having the benefit of the flood rains. The docks along the lake actually lead to some water now.