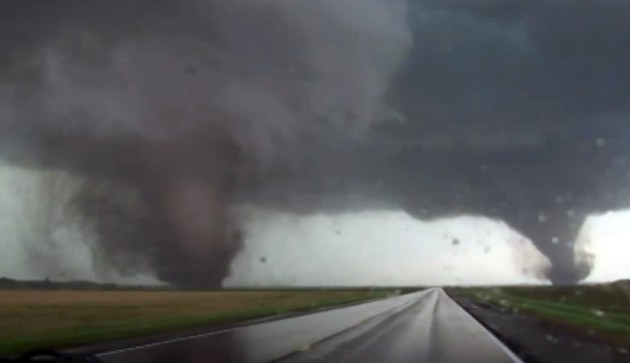 During Monday night's tornado scare in Nebraska and Iowa, the Weather Channel TV meteorologists told people in the Sioux City, Iowa, area to evacuate.
It's not a call that's the TV channel's to make, and similar advice from TV stars in the past has clogged roads and left people in the path of a tornado.
The National Weather Service is not pleased, South Dakota Public Broadcasting reports.
Sioux Falls, South Dakota, meteorologist Todd Heitkamp said he and other NWS employees were keeping Sioux City officials informed and there were no plans to evacuate the city of 80,000.
"Because you're leaving the safe shelter of your home at that point in time. You have no idea what you're driving into. You could have been driving into flooded roadways, you're exposing yourself to the weather elements, could be driving into traffic jams.

"And we saw that in the Oklahoma City tornado of last May—that a lot of people took the direction of the local TV meteorologist who told them to evacuate the town, and many people did, and we had traffic jams and people were affected by the storm in their vehicles," says Heitkamp.

"So you never want to leave the safe shelter of your home to get into a car and not be able to control the surroundings and not knowing what you're going to be impacted by."
An email from the Weather Channel apologized for the confusion, and said the evacuation order was only aimed at people in mobile homes.