The initial flood damage tally for last month's water world in Minnesota has been pegged at $32 million, according to officials. It's bound to go higher — much higher — as the flood water continues to recede.
The figure is mostly for public infrastructure, items that the federal government typically provides aid for. The state's disaster assistance account has only $3 million in it.
But how does $32 million compare to other weather-related disasters experienced in Minnesota in recent years?
Here are some of the more notable disasters and their infrastructure price tags.

The flood of '97
April 7-24, 1997
The flood by which all other flooding in the region is assessed. FEMA reimbursement alone was almost $193 million to Minnesota just for infrastructure repair. The infrastructure damage estimate was $300 million.

Root River flash flood
August 18-23, 2007
Damage estimate: $193 million
Up to 17 inches of rain fell in parts of Minnesota in five days. The Root River in Southeastern Minnesota supplied a horrible threat to cities around Rushford. Six people died. A year later, many people were still waiting for help.

Roseau
June 12, 2002
Damage estimate: $100 million
On the town's main street, water reached 3 feet deep, as the Roseau river reached record levels after several days of rain.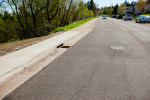 The great Duluth flood
June 19-20, 2012
Damage estimate: $46 million
Up to 10 inches of rain fell in about 24 hours, sending water cascading down the hillside of Duluth and overwhelming storm drainage systems. The St. Louis River claimed homes and towns.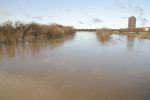 Red River flood
May 1, 2013
Damage estimate: $15 million
The river rose 18 feet in two weeks in a late-spring melt, but did not cause as much damage as first feared because the crest was lower than expected and Fargo-Moorhead had gained significant experience in battling the Red River.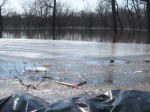 Red River flood
March-April 2009
Damage estimate: $3.9 million
Despite one of the worst Red River flood seasons in more than a decade, the official damage total from NOAA on the Minnesota side of the river was relatively low. The tab in North Dakota, however, was over $76 million.

Statewide flooding
April 9, 2011
Damage estimate: $2.8 million
The Red River, Mississippi, and St. Croix all flooded. The Red crested around 39 feet
Damage estimates for Red River flooding in 2009 and 2013 and statewide flooding in 2011 come from the National Oceanic and Atmospheric Administration.