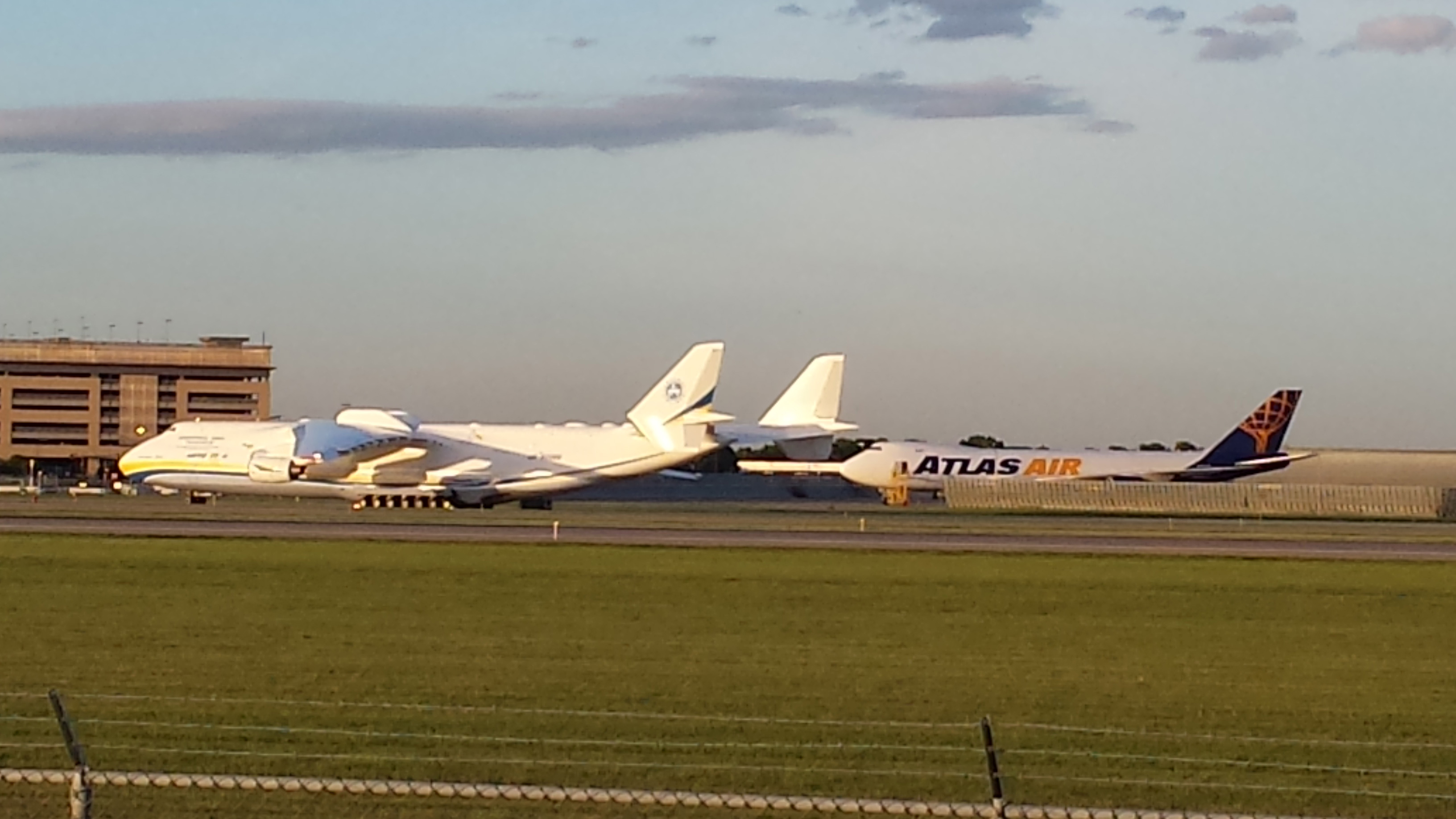 A 747, diverted from Chicago because of storms, is dwarfed by the Antonov 225 at Minneapolis Saint Paul International Airport. Bill Catlin/MPR News
The largest airplane ever built will be in the Twin Cities for another day.
The Antonov 225, the only flying version of the giant cargo carrier ever built, landed at MSP Airport on Saturday and was to take off both Sunday night and last night, drawing dozens of watchers to the airport to see how such a huge plane flies. But, owing to a "paperwork problem," the plane won't leave until tomorrow.
What's it look like inside? This.
And a trip to the cockpit is like going back in time.
We may be seeing more of the plane. The Kiev Post reports that the freeze in relations between Ukraine and Russia will likely mean the cargo airline will fly more often to U.S. airports.