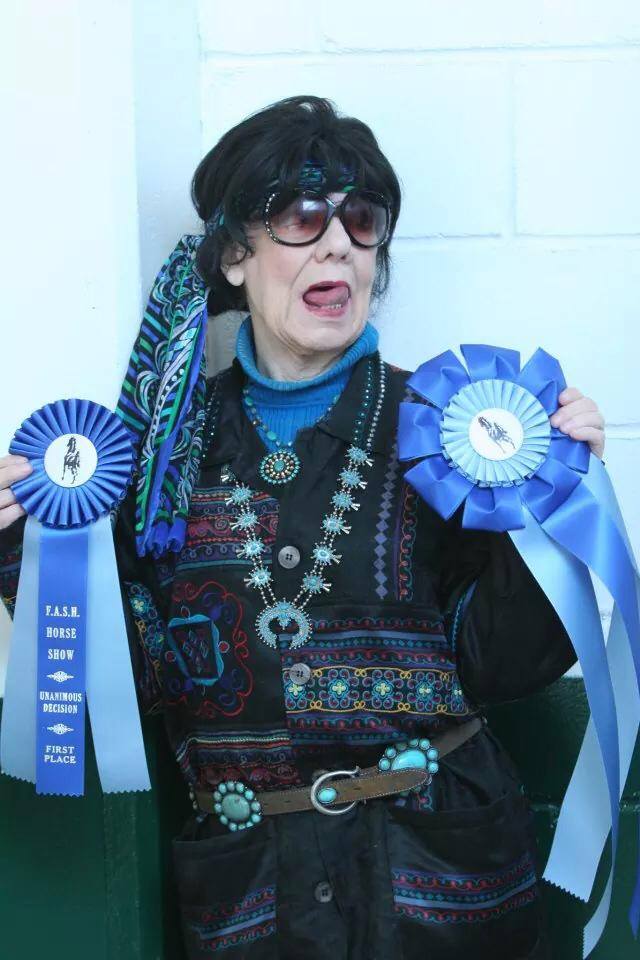 Louise "WeeZee" Miner of Bloomington was legally blind but she said she always could tell what a horse was doing at the Minnesota State Fair horse ring, where she passed out the ribbons.
She made plates and sketches and quilts for many of the participants at the Fair. And, today, on the occasion of her death, her Facebook page is filled with wonderful tributes.
Like this one:
Here's my WeeZee story: I stopped at the MN State Fair horse office the day before the fair opened. I asked about representing my saddle club to pass out awards at the English/Draft/Mini horse show. They said WeeZee was in her office and they would get her to see what she thought because she likes to meet everyone first.

WeeZee came out and looked me up and down. I got a little worried because I thought she was joking at first. I asked her if I could assist. She said "Yes, you are petite, cute, tanned and tone." I then asked, "What would you like me to wear?" She had me turn around and said "well, you have great arms and shoulders so something strapless".

I was floored, but was glad I had her approval. She then said, "Great, I'll see you in a few days and remember to be red carpet ready." Ohhh, the pressure to find something to wear in a few days. At the fair my husband even received the A-OK from WeeZee to be my escort. It was a fun and memorable experience. I'm happy to have received awards and assisted passing out awards with such a wonderful lady.  — Bridget Siebenaler Edgar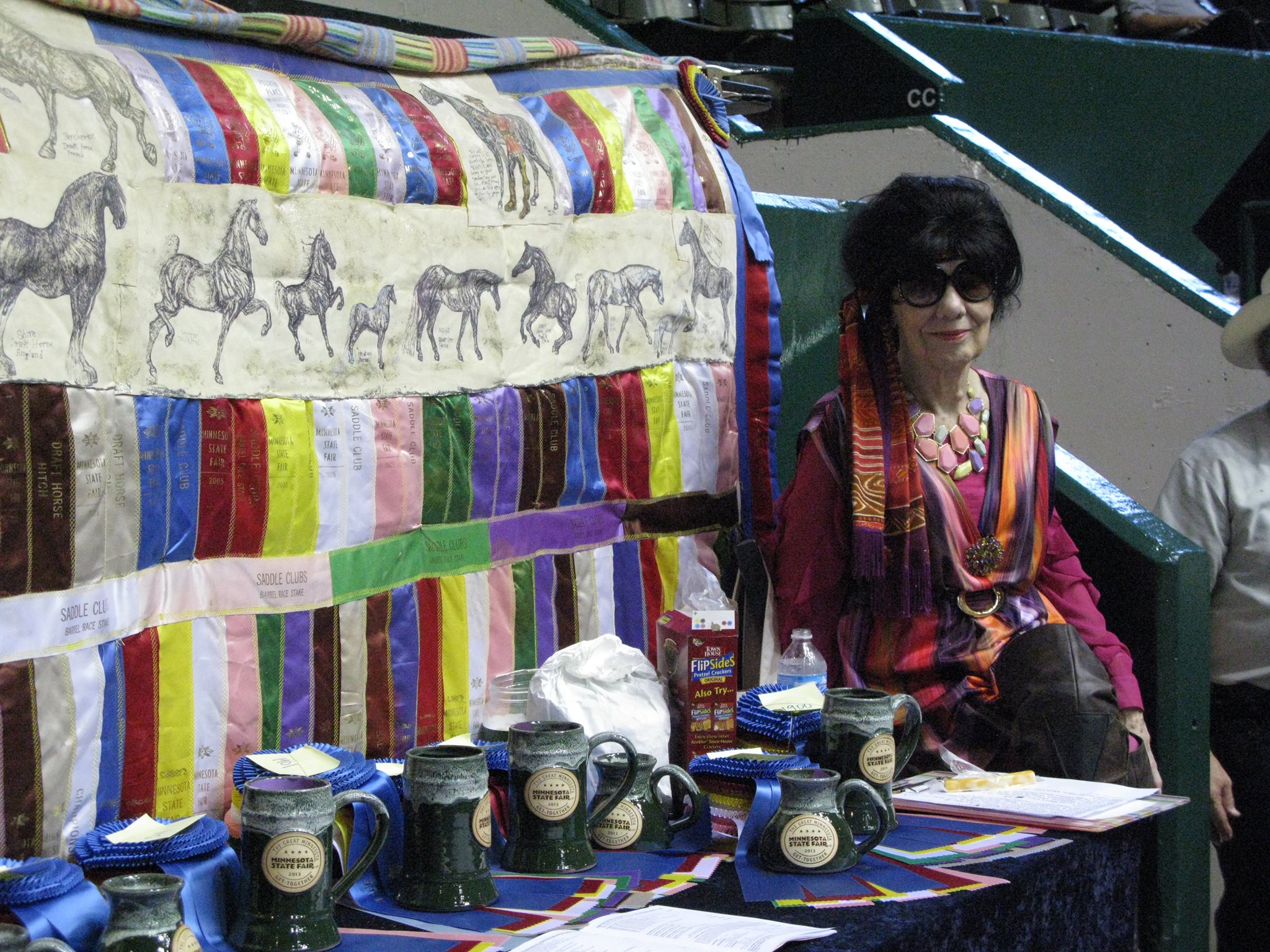 Mary Divine at the Pioneer Press says Fair officials will come up with a way to honor WeeZee at next month's event.
She was known for giving advice and encouragement to each exhibitor, especially children, while in the lineup. Each little rider got a stuffed pony from Miner; children who fell off their horses and were scared to get back on would get a "comfort bear" — one that had been decorated by Miner.

Although she was legally blind, Miner worked as an artist and horse trainer. She could draw horses from memory and sense where they were in the show ring, Kervina said.

"She could draw. She could sew. She made plates. She made dolls," she said.

Miner's love of horses started when she was a young girl growing up in Superior, Wis., Keeler said.

"She was very sick, and she could never go out to play, but she found horses and art," Keeler said. "She worked with every medium and every color and was an amazing seamstress. Her passion was doing for others."
Enjoy Jana Shortal's 2012 profile of her.