I've stated here many times that I miss the days of yore when MPR's Tom Crann and Nikki Tundel held their debates over which state fair is better: Iowa or Minnesota?
And so we are left to decide for ourselves.
Iowa gets a head start in the competition this year. The fair — slogan: Nothing Compares — began its 11-day run last Thursday.
Today, the Des Moines Register makes the case that the outhouse races — unfortunately, real outhouses aren't real, although 50-pounds of steer manure weight down each one — put Iowa a step ahead.
The Omaha World Herald reports, by the way, that the Outhouse family — that's their real last name — competed in the race for the third straight year.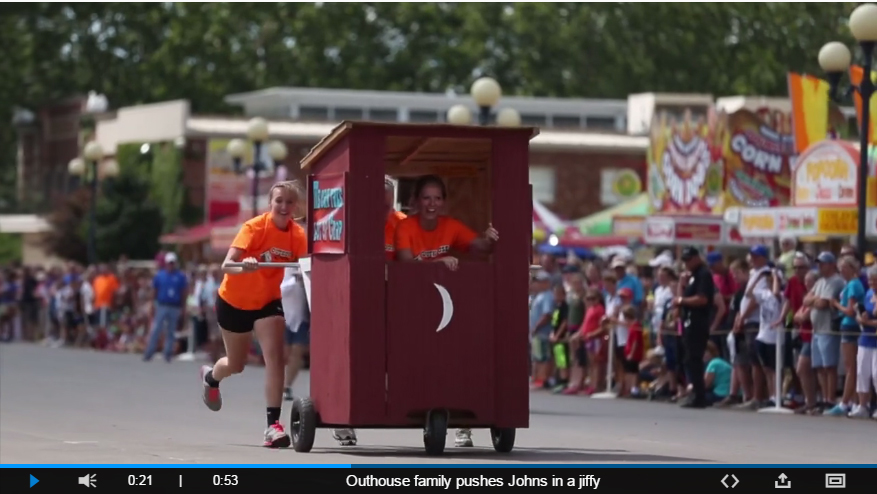 First prize in the competition was a toilet seat that read "You're #1 in the #2 business."
Sadly, the Outhouses were unable to defend their 2015 title, finishing third and receiving a toilet plunger, the closest thing the Iowa State Fair has to a participation trophy.
What have you got, Minnesota?