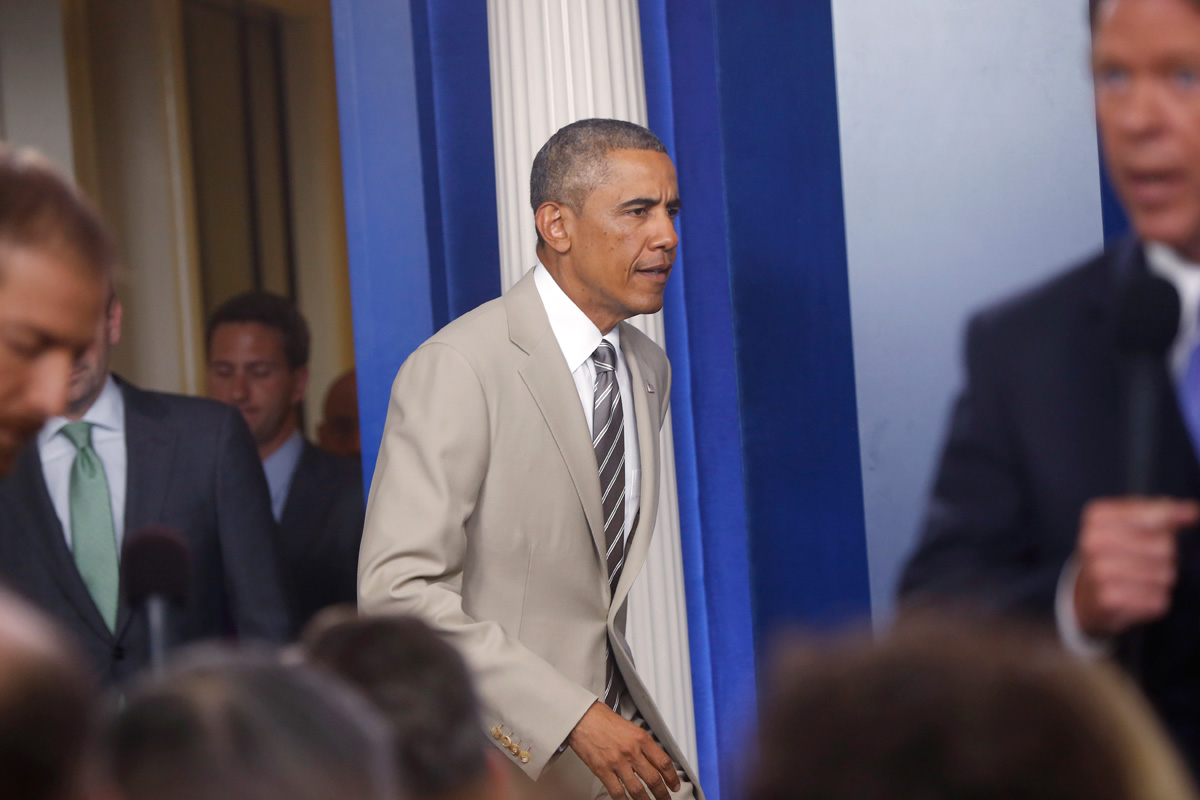 You know we've entered a new stage of political analysis when the analysts discuss whether a president should wear a tan suit while discussing serious subjects.
President Obama did that yesterday when he held a news conference to announce that the U.S. wouldn't be launching any military action against Russia and the U.S. might — someday, but not now — have a strategy for dealing with the murderous ISIS in Syria and Iraq.
Remember this Time.com report the next time the media discusses a female politician/candidate's attire or looks and someone makes the claim that it would never treat a man that way.
The media has now gone there, too.
Perhaps the only curious thing about Obama's suit selection was its timing. Not the fact that he wore it during the summer time (that's when you should be wearing a tan suit, if at any time), but that he wore it while discussing crucial issues of foreign policy with the press. It was a somber occasion, and there's apparently a certain expectation of precisely how the President's attire should match the mood.

It's tough to argue with that point. When discussing serious matters, there's no reason not to be dressed accordingly. (Though one could hardly be forgiven for wondering why those criticizing Obama for discussing serious matters in improper attire are focused on that attire rather than the issues they've deemed so serious.) The larger problem lies in the expectations that Obama had previously created.

In (a) 2012 Vanity Fair profile, Michael Lewis quotes Obama saying the following: "You'll see I wear only gray or blue suits… I'm trying to pare down decisions. I don't want to make decisions about what I'm eating or wearing. Because I have too many other decisions to make."

So for the last six years, that's pretty much all we've seen him in. Gray or blue, charcoal or navy, day after day after day until seeing him out of that particular uniform (other than athletic attire) became tantamount to seeing a performer out of costume.

The irony is that the President is often criticized for being bland, even in his fashion choices. To be frank, after yesterday's outcry, who can blame him? Next time you or anyone asks the Commander-in-Chief for a little personality or originality, don't be surprised if this is cited as a reason for declining that request.

The choice in tie, on the other hand, that's a little more difficult to defend…