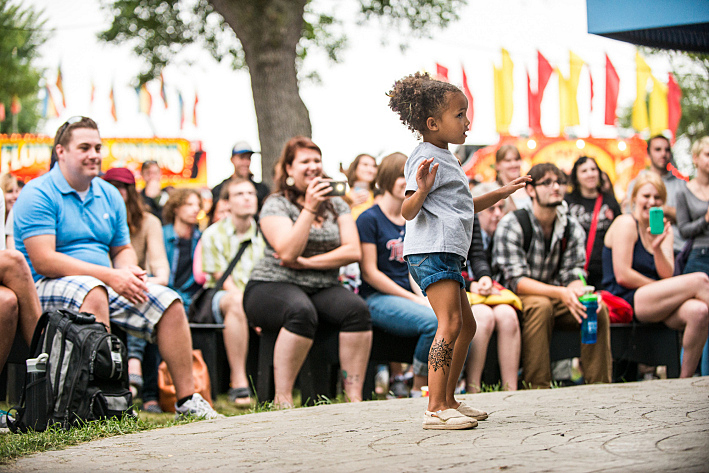 One observation about working the MPR booth at the State Fair again this year pretty much mirrors the observation from previous years: We need to be more like kids.
P.O.S. (Stefon Alexander) had just started his performance with Mary Lucia on The Current yesterday afternoon when he stopped and told a young lady she could come on up and dance on stage if she wanted.
And she wanted to, providing our daily dose of adorable.
"You should be dancing too," he said to the rest of the crowd.
But they didn't. Because they were grown-ups.
Related: Jay Gabler's live State Fair blog.