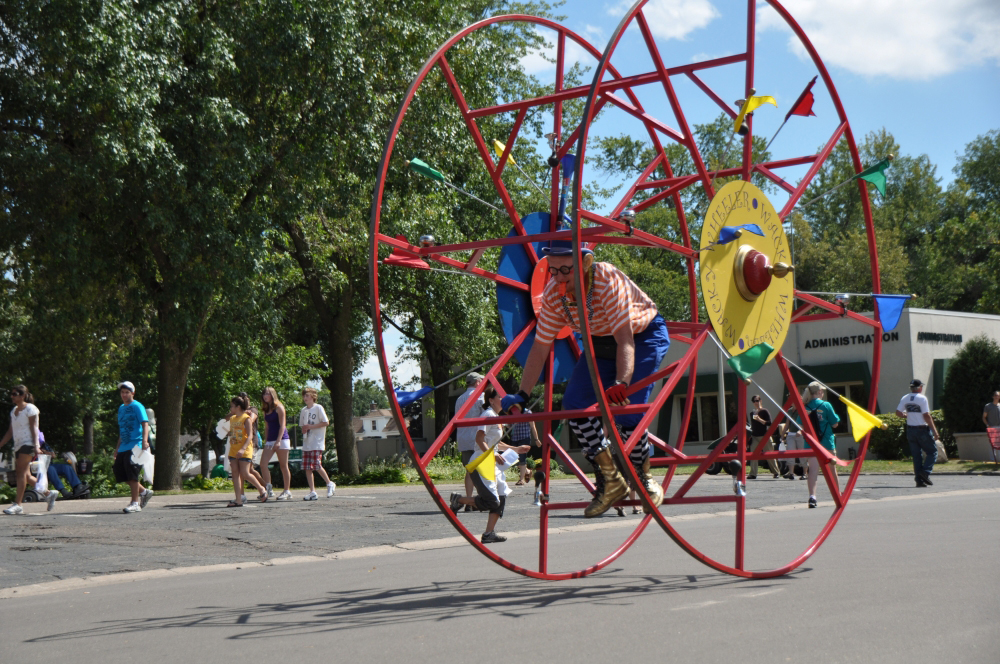 Rob Summerbell has had a goal in life: trying to get you not to take life so seriously.
His tool was a 10-foot-tall cable reel he found in a junkyard near his home in Madison while he was walking his dog. That was 18 years ago.
With it, he created the Whacky Wheel — the only one in the world, he says.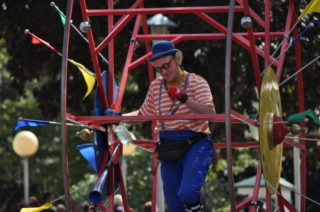 You've probably seen him a time or two at the Minnesota State Fair. Or Iowa's. Or Wisconsin's. He once appeared in seven parades on one Fourth of July.
But no more. Summerbell, who goes by Melvin when he's on his wheel, is hanging it up.
"It's bittersweet," he tells Jim Stingl, of the Milwaukee Journal Sentinel. My body is saying it's time to stop. I said I was going to quit when I'm 50, and I'm 56. So it's been about six years of contemplating stopping. I've done what I'm going to do with it, and it just feels like I want to go out on a high note and I want to be in one piece. Because it is dangerous. Most people wouldn't do it at any age."
"If I could do it forever, I would," he said.
In the world of making people less serious, nothing is forever.
(Photo courtesy of MJI Photos via Flickr. Used under a Creative Commons license.)