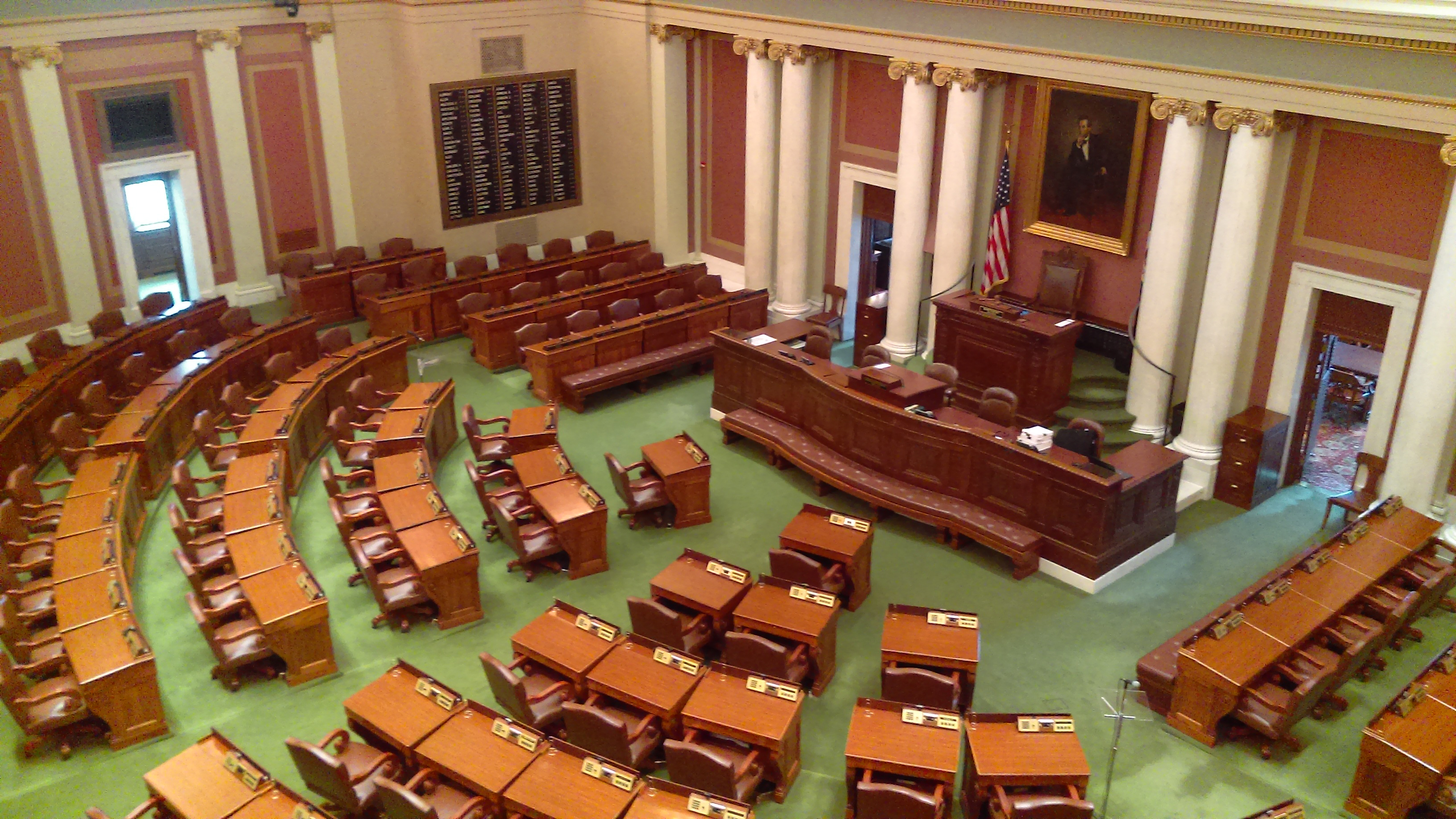 A long-time Minnesota legislator wants to ban the practice of bills passing in the dead of night, KMSP says. You're forgiven if your initial reaction is, "where have you been?"
For generations, lawmakers have pushed their most important work to the end of the legislative session, resulting in last-minute, late night discussion and votes on huge bills — the stew of smaller bills known as omnibus bills — that legislators don't really have the time to read before they vote (See "When legislators don't know what they're doing").
It's not a DFL thing; it's not a GOP thing. It's a Minnesota Legislature thing and has been for some time.
"Everybody has grown up and had their parents say, 'You will be home after midnight,' because nothing good happens after midnight," Rep. Gene Pelowski, DFL-Winona, said in an interview with the TV station. "We haven't had any sleep, the staff hasn't had any sleep, and the public isn't going to be watching us."
It's hard to argue with Pelowski's assertion that nothing good happens after midnight at the Legislature.
Not surprisingly — since this is politics — there's an argument.
"The House has been very open. It's the people's House. I don't think we should have restrictions on who can talk and when," said Rep. Greg Davids, R-Preston, the longest-serving House Republican. "Some of us just get going about 11:30 so we're fine to go all night."
"I think that at some point towards the end of session when things get moving, new ideas come up, you need to put a bill together, and you'll have some big bills," he said.
Well, sure, there's that.
There's also the fact that things don't get moving until later in the legislative session.
That, for example, is how lawmakers last session diverted millions of dollars for environmental and natural resources to pay for projects they didn't want to stuff into a bonding bill. They waited until the last hour of the session to do it.
But the lawmakers to talk to on this aren't the leaders who cut the late-night deals and decide what ends up in the big bills; they know what they're doing and what's in the legislation. Instead, let's hear from the legislators who are left wondering what's going on as the a gigantic bill is thrown on their desk and they're told to vote.
Pelowski is holding a public hearing Wednesday on the changes, and we're betting few people show up to say, "I want bad legislation passed in the last minutes of the session because lawmakers had five months to waste."
But we're also betting the coming session will also feature bad legislation passing in the last minutes of the session because lawmakers had five months to waste.
Flashback: In final days, Minnesota's government again shows why it doesn't work (NewsCut)
Wisconsin's no better: Moving 2020 presidential primary would give conservative judge a 'better chance' in election (Madison.com)