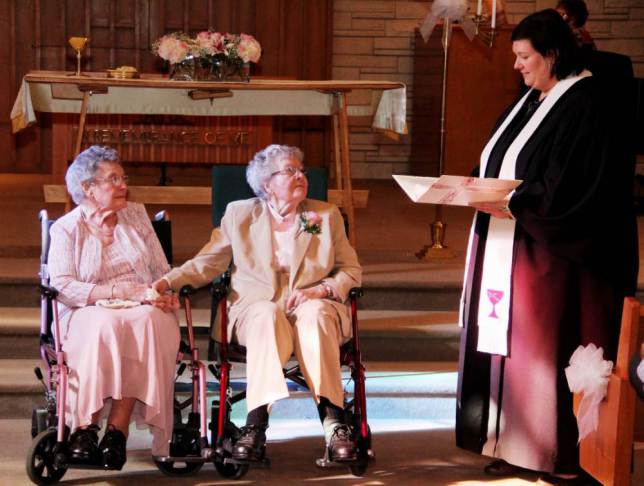 "This is a celebration of something that should have happened a very long time ago," the Rev. Linda Hunsaker told a small group in a church in Iowa over the weekend.
Vivian Boyack, 91, and Alice Dubes, 90, got married on Saturday.
They've been together since 1947, having met while growing up in Yale, Iowa.
Vivian worked as a teacher and Alice held various payroll positions, the Quad City Times reports.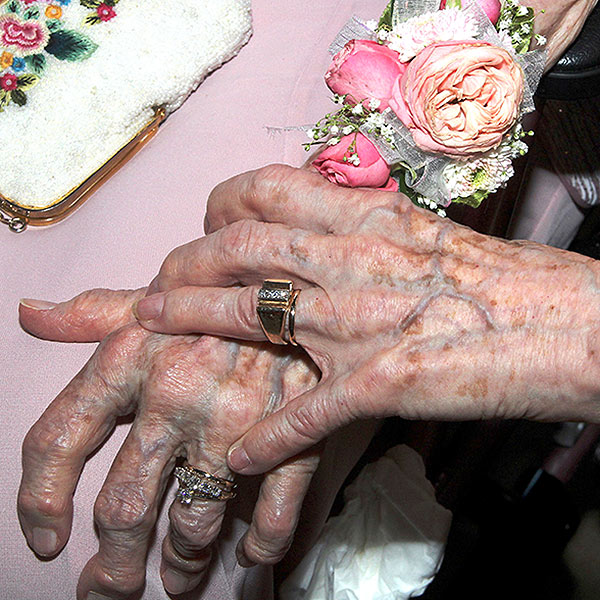 (h/t: Bonnie Wilcox)