This is the sort of picture a person could look at for hours.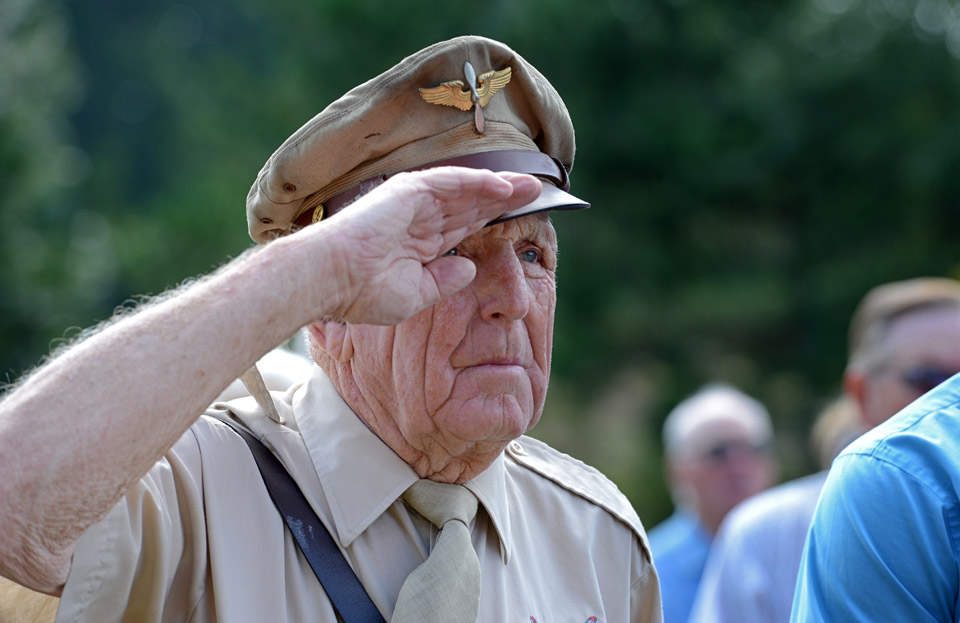 It's Douglas Ward of Mondovi, Wisconsin, south of Eau Claire, who was a tail gunner in a B-17 during World War II.
That's a long time ago, but look at the picture for a moment. The war doesn't look that far away, does it?
Last weekend, he was awarded the French Legion of Honor, the highest medal of honor from the French government, for his service during the war.
He also received the Distinguished Flying Cross and several other medals, which he had more than earned but apparently never received. His congressman took care of that, filed the paperwork necessary, and Ward got his medals on Sunday.
Ward, who is 91 now, is a big deal around the area. He started the Log Cabin Airport in Mondovi, where he still wears his uniform, as he did in May when he told his story at the Anoka County-Blaine Airport.