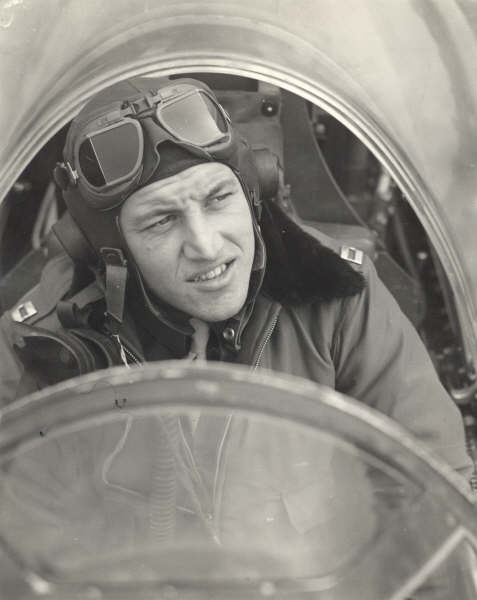 The people in the small towns of France never forget.
It's been a little more than 70 years since Maj. Don Beerbower, an ace pilot, was shot down and died in Saint-Thierry. But today, the town will dedicate a monument to the 22-year-old from Hill City, Minnesota, who might have had a big career in butter making (he was studying it in Iowa State) had the war not broken out when it did.
The "Bonnie B," his P-51 Mustang fighter plane, was named after his daughter.
His daughter now lives on Loon Lake in Cohasset, Minnesota, the Duluth News Tribune reports today. But she couldn't make the trip because of health issues.
Her father is still in France.
"The decision was made by Don's father to leave him in France and his wife agreed," Paul Sailer of Wadena, Minnesota, who wrote a book about the ace, said. "What she told me was they thought it was best if he was with his comrades."
Related: "They don't forget": Normandy still honors American WWII pilot's sacrifice (CBS News).