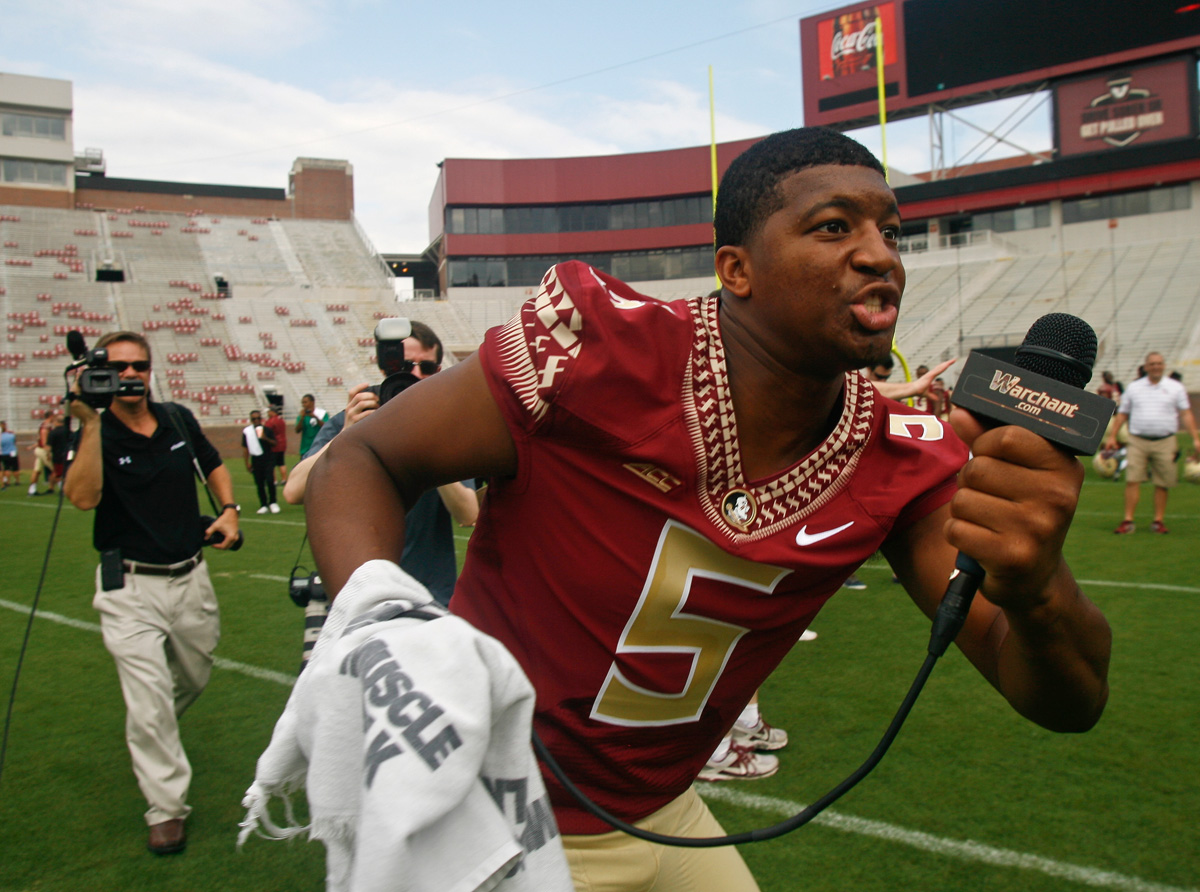 As if the National Football League doesn't have enough problems, there's a fair chance when the NFL commissioner stands at the podium next year to shake hands with the No. 1 draft pick, he'll be shaking hands with an accused rapist who has now been disciplined by his college team for "lewd" comments about women.
Florida State University put its foot down today when it suspended Heisman Trophy winner Jameis Winston — for one half of the next game.
"As the university's most visible ambassadors, student-athletes at Florida State are expected to uphold at all times high standards of integrity and behavior that reflect well upon themselves, their families, coaches, teammates, the Department of Athletics and Florida State University. Student-athletes are expected to act in a way that reflects dignity and respect for others," the university president said today.
"I've got to tone it down," a contrite Winston is quoted as responded.
That should have been obvious to the young man when a woman claimed Winston raped her in late 2012.
The prosecutor in the case declined to pursue charges, saying there wasn't enough evidence. But an investigation by the New York Times later discovered that the reason there wasn't enough evidence is because "there was virtually no investigation at all, either by the police or the university."
The police did not attempt to interview him for nearly two weeks and never obtained his DNA.
Florida State is one of several schools under investigation for not pursuing investigations of sexual assaults on campus.
"His serial tone deafness to his own situation – not to mention the climate surrounding football as a whole right now – is simply astounding," wrote  Yahoo Sports' Pat Forde.
Sadly, it's really not.