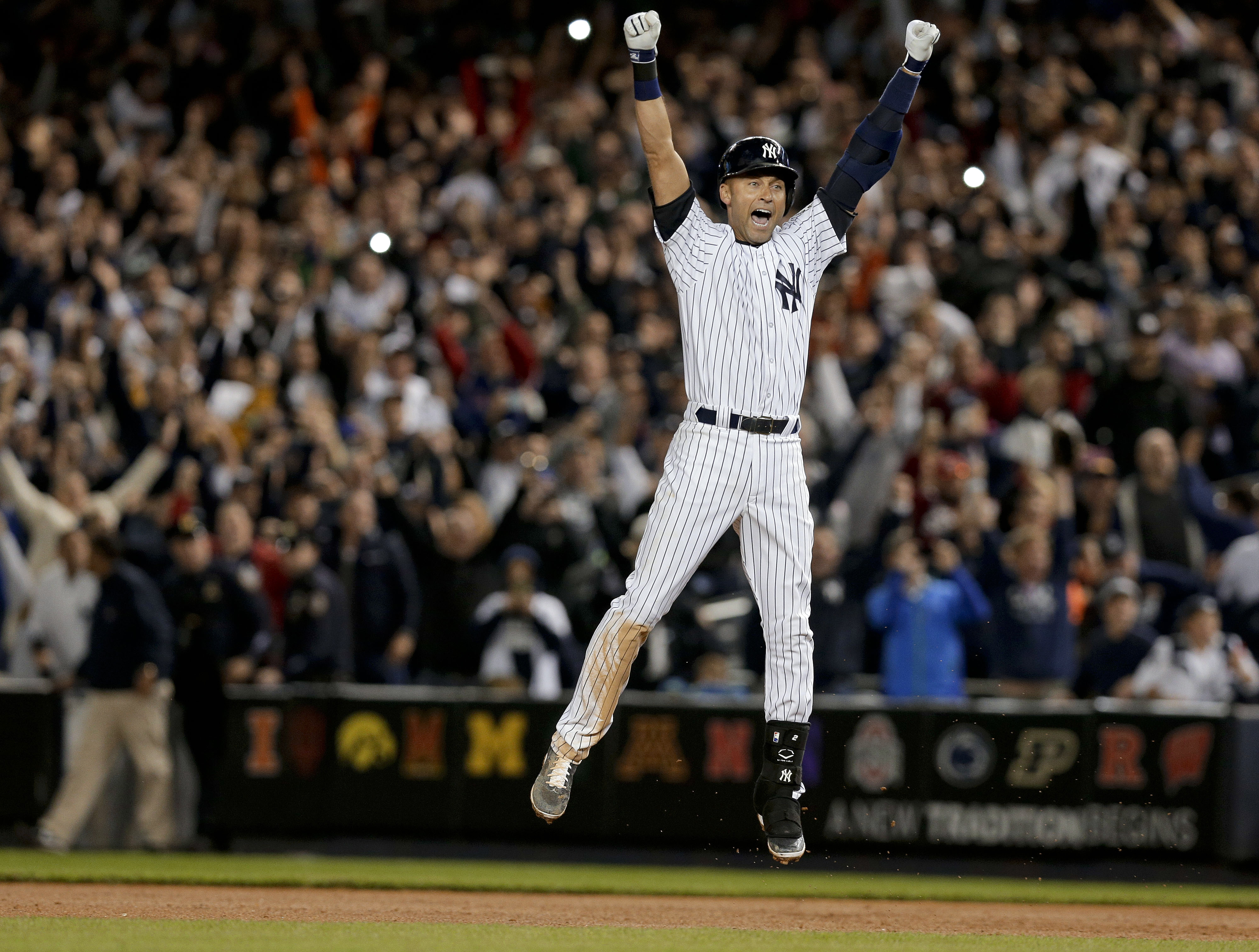 Baseball, it's been long recognized, is a metaphor for life. Nothing lasts forever. We lose our youth. We move on. Eventually, life — the game — goes on without us.
That we are reminded of our temporary status on terra firma is behind much of the melancholy of September baseball. Things pass. Life goes on.
Derek Jeter, the Yankee shortstop for decades, is very much a part of that metaphor, accounting for the attention he's received all season since announcing this would be his last. We're not worshiping heroes so much as trying to hang on — for one more day, one more game — to that which cannot stay.
He played his last home game as a shortstop last night, and for one final night, life was perfect.
It was perfect when the not-as-repressed-as-we-are Yankee fans — the Bleacher Creatures  — conducted their "roll call" in the top of the first inning, even as the Orioles hit a two-run homer.
It was perfect when a long-dead announcer introduced Jeter's first at bat in the first inning.
It was perfect when he doubled home the game's first run.
With his team leading by three in the top of the ninth, Yankees manager Joe Girardi might've pulled Jeter from the field after he'd taken his position, as he did a year ago when Jeter escorted Mariano Rivera from the mound.
Curiously, he didn't. The Orioles scored three to tie the game.
So, in the bottom of the ninth, Jeter came to bat with the winning run at second.
For one night, the game was perfect. For one night, there was crying in baseball.
Related: Fate also kind to one fortunate ump in Jeter's final Bronx magic moment (FOX Sports).