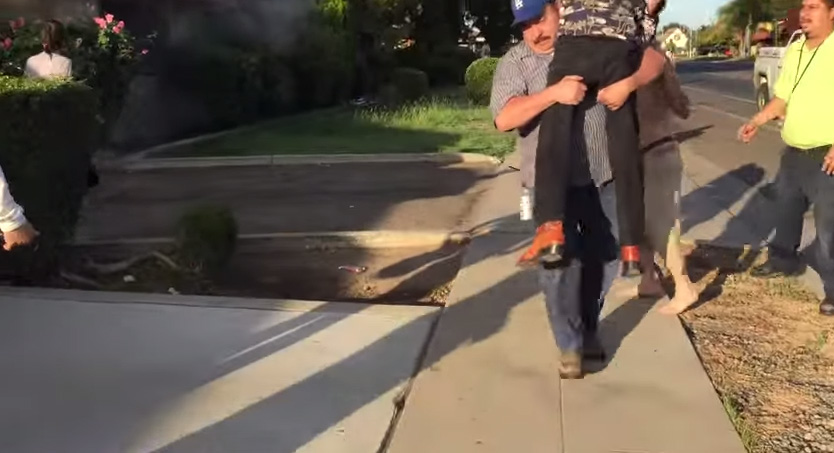 There are people who stand around and take video of a burning building. And there are people who run into burning buildings to rescue the people inside.
The guy in the blue hat, obviously, is the type of person to run into burning buildings because that's what he did over the weekend in Fresno, California.
Having rescued Robert Wells, 73, the "man in the Dodger hat" left. Nobody got his name.
"As I got out of the car, this woman came up with this baby and said, 'My dad is in there! My dad is in there!' I didn't know what to do. I felt so helpless," Beth Lederach, who was driving by, told the Fresno Bee.
So she fired up the video camera and got a nation wondering who the hero is.
Despite the attention, he's not in a hurry to come forward.