We had to wait on the ground in Superior, Wisconsin, on Saturday after we flew up for breakfast at an airport restaurant there. We couldn't take off because people were falling from the sky.
It answered the question: Whatever happened to those skydivers whose planes collided over Superior one year ago Sunday?
Nobody died in the crash, which is why the 11 people on board are known as the Miracle 11. They sold their video and story to NBC for $100,000. (See videos)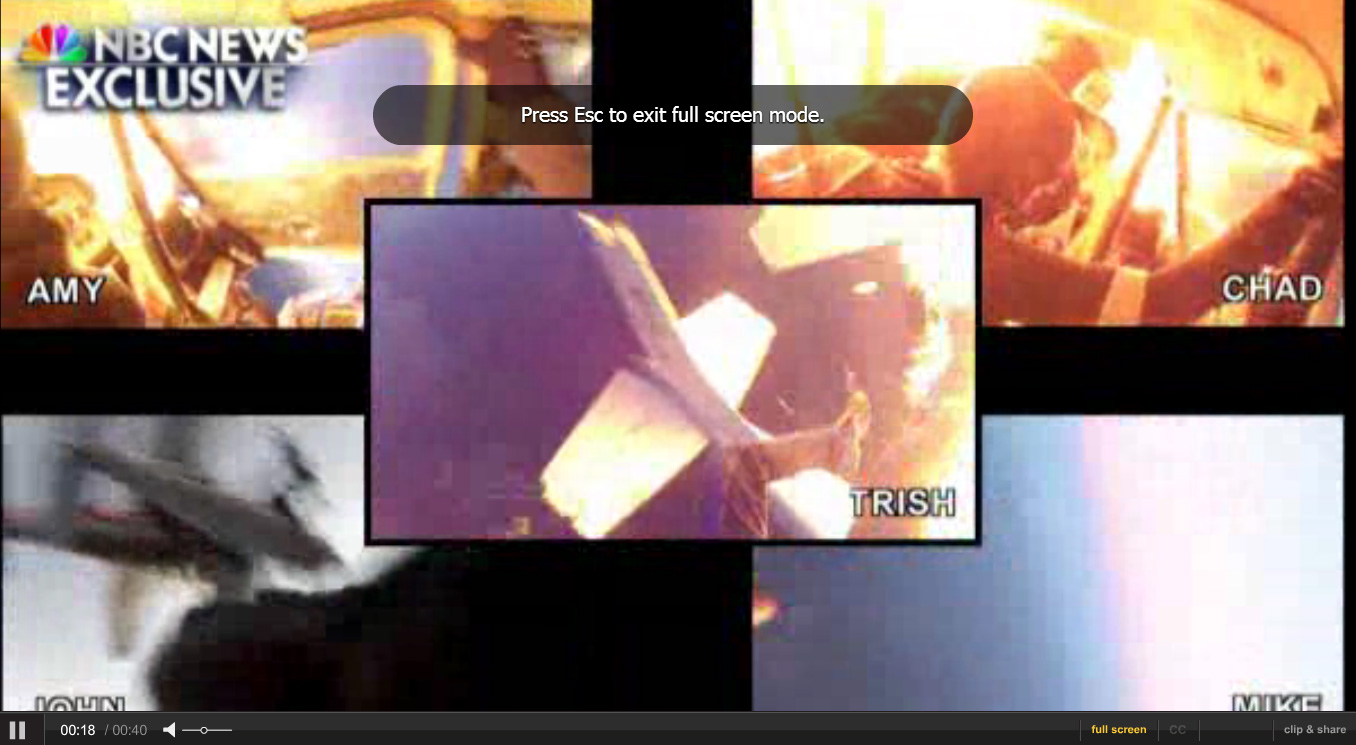 The Duluth News Tribune reports that the group held a reunion last week, but only four of them showed up.
In the year since, the footage has subsequently been sold to a media company that collects royalties. The skydivers have had to set up a corporation to control the income. The group has been the subject of features on BBC television and in places as far off as Japan. Each production crew wants a new round of interviews.

Crews from overseas recently were in the Twin Ports to produce another segment on the Miracle 11, for a television program documenting one-in-a-million events. The tale of the Miracle 11 is set to live on; the skydivers figure to collect royalties whenever a network wants to air one of the ubiquitous lists of the world's 10 most hair-raising or incredible or death-defying escapes.

The Miracle 11's company already is using royalty profits to support aviation and skydiving causes — $1,000 here, $1,000 there — and it even donated money to an anti-suicide cause at Bonogofsky's request.

But not every outcome has been so rosy.

While Robinson said his heartbeat didn't elevate during the event, and Sinex said he addressed the crisis in a meticulous form of survival mode, the younger skydivers didn't escape things so cleanly.

Chandler broke a bone above his ankle to go with his broken rib. He is respectful of the covenant between the skydivers, and bit his tongue about what led to the crash. Around the pizza table, he was the most vocal about the aftermath and the stress of the past year.

"The hardest part has been the loss of personal relationships," he said, without elaborating further.
The National Transportation Safety Board hasn't yet issued a probable cause of the crash of the two skydiving planes. Both pilots have moved away from the area, the Duluth paper reports.