Since 2007, Roger Hanson has made enormous ice towers with the wastewater from his home's geothermal system. He sprays the water over a series of cables and — if Minnesota behaves the way Minnesota is supposed to around this time of year — he ends up with this: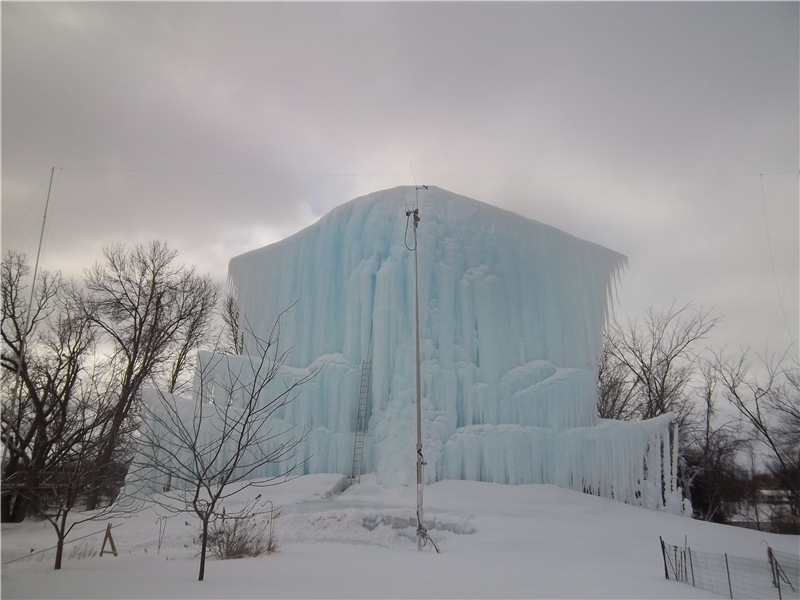 It's the sort of thing that people would drive to see, a fact that apparently is not lost on Superior, Wisconsin.
For the next few months, Hanson is living in a trailer on Barkers Island after the city signed him to a three-year deal to build the world's largest ice tower.
Up until the last few days, the weather hasn't cooperated.
He intends to an single ice wall at least 75 feet tall and 90 feet wide using the technique he developed over the years of playing around at his home.
"My education, my actual formal education– ninth grade," Hanson tells WDIO. "It's just a matter of a desire to get some things done. If you don't know how to do it, you find out how to do it. You learn."