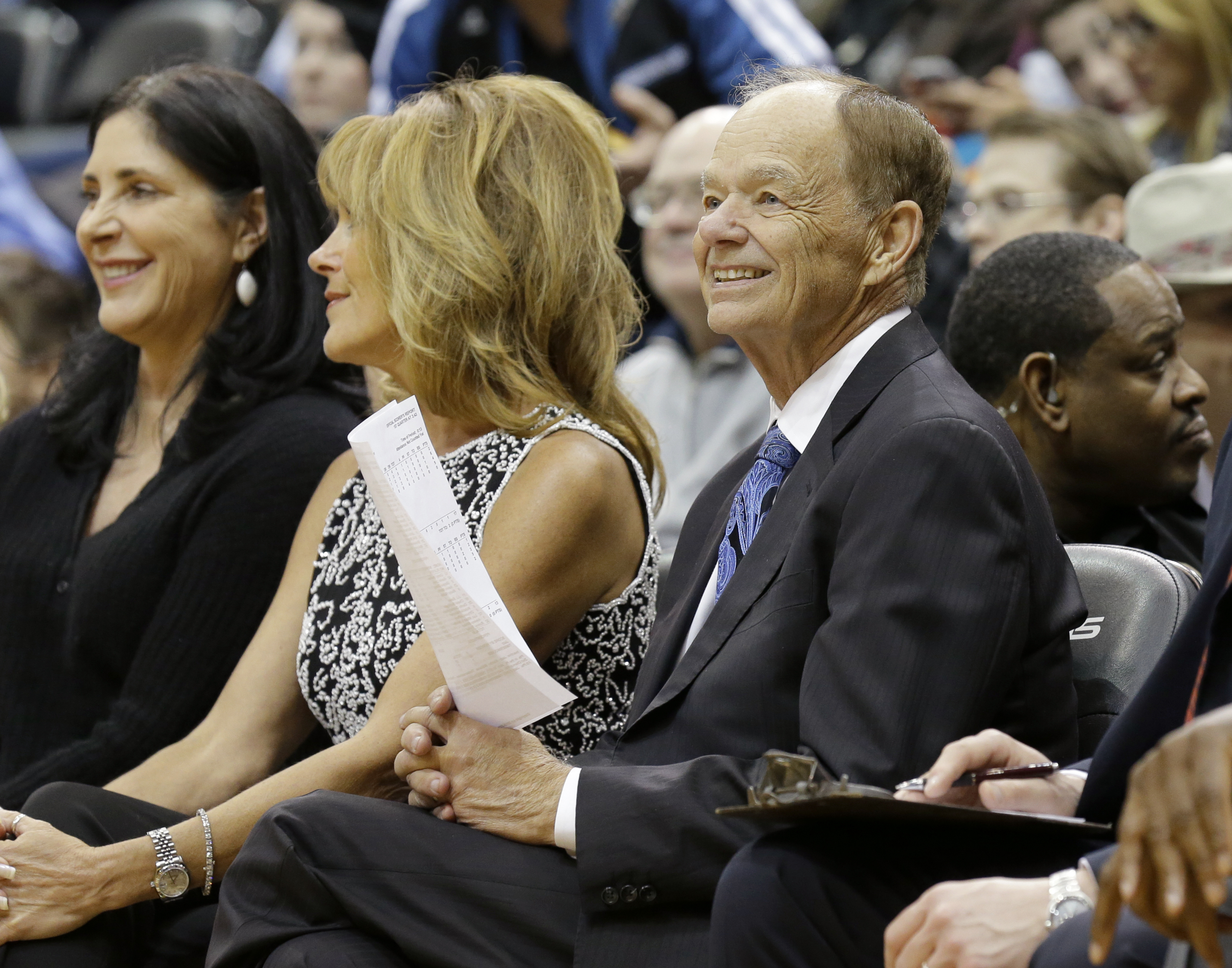 The latest Forbes ranking of the value of NBA teams today pegs the Minnesota Timberwolves next to last in the 30-team league.
The Timberwolves are a basket case. They're last in the league in attendance. They haven't been to the playoffs in 10 years, they're on pace to record their worst season in franchise history, and there's no indication that whatever young talent the team is developing won't take the first opportunity to play elsewhere.
A basket case, indeed. Or is it?
Forbes says the team is currently valued at $625 million on revenue of $128 million and operating income of $6.9 million
If those numbers are correct, owner Glen Taylor's investment has grown by 45 percent in just the last year. The best decision he's made with the team, may be pulling back his attempt to sell it two years ago.
In 2014, Forbes ranked the Timberwolves at #26, indicating a current value of $430 million on revenue of $116 million and an operating loss of $2.7 million.
It's impossible to lose money owning an NBA team. Forbes reports that thanks to a national TV deal, losing games has little impact on making money.
The collective bargaining agreement signed between players and owners in 2011 has nearly eliminated money-losing teams, barring wild spending sprees on players (see Brooklyn Nets). Under the CBA, the players' share of basketball related income was reduced from 57% to 50% (it is only around 47% of total revenue when you include all arena revenue streams). Revenue sharing to prop up the low revenue teams more than tripled from $55 million under the old CBA to $232 million last year. The result: the Nets were the only NBA team to lose money last season on an operating basis if you include all arena revenue.
Even owners of teams that are losing money are making big bucks when it comes time to sell. Who'd want to spend $1.5 billion to buy a team losing $100 million a year (New Jersey Nets)? Someone looking for tax breaks, Forbes says.
Owners can deduct the value of the intangible assets in the deal over 15 years after a transaction. This deduction can offset earnings for the NBA franchise or other businesses the owner may control. This part of the U.S. tax code applies to all business and not just sports. But the NBA and sports teams reap significant benefits because 90% or more of the purchase price can typically be deemed an intangible asset with a sports team. It is a major factor as hedge fund titans and billionaires swirl around the Nets in the coming months.