Last year, we became big fans of Christopher Tassava of Northfield, one of the few competitors to make it through last January's cold weather to bike 135 miles across northern Minnesota in the Arrowhead 135. He had every reason to give up, given the -30 degree conditions, but then he read Facebook messages from his fans and he pushed through. Facebook is like that.
Things are different this year. It's positively balmy out there.
He wrote before the race started that he was hoping for a 24-hour finish.
He did it in a shade over 19-hours, finishing 26th, cutting almost 10 hours off last year's time when he crossed the finish line around 3 this morning.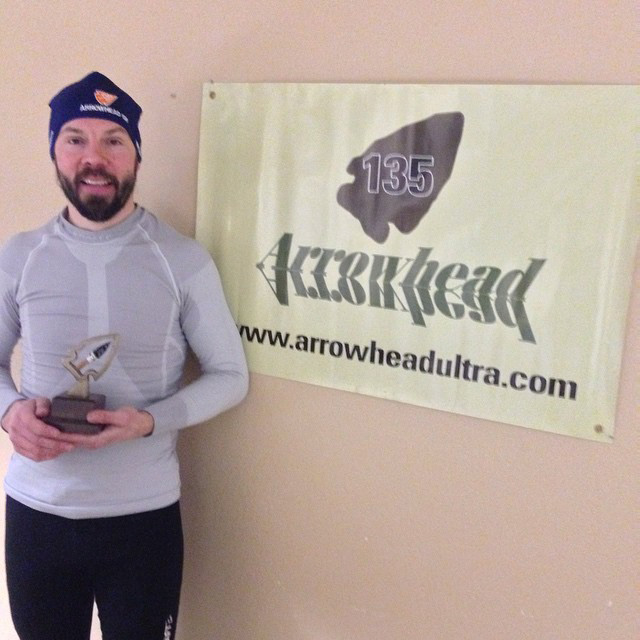 "Never felt this good on a bike for so good," he wrote on his Facebook page.
Jorden Wakeley of Michigan finished first in about 15 hours.
The first woman finisher, Tracey Petevary of Idaho, finished 18th overall at 18 1/2 hours, repeating her victory of a year ago.
We have nothing but respect for people who test themselves on the Arrowhead 135. And bundles more for the people who stand out at 3 in the morning to welcome them at the finish line.
Update 6:05 p.m. – Chad Richardson forwards this video of an upcoming film that features a Hastings competitorr in the Arrowhead.