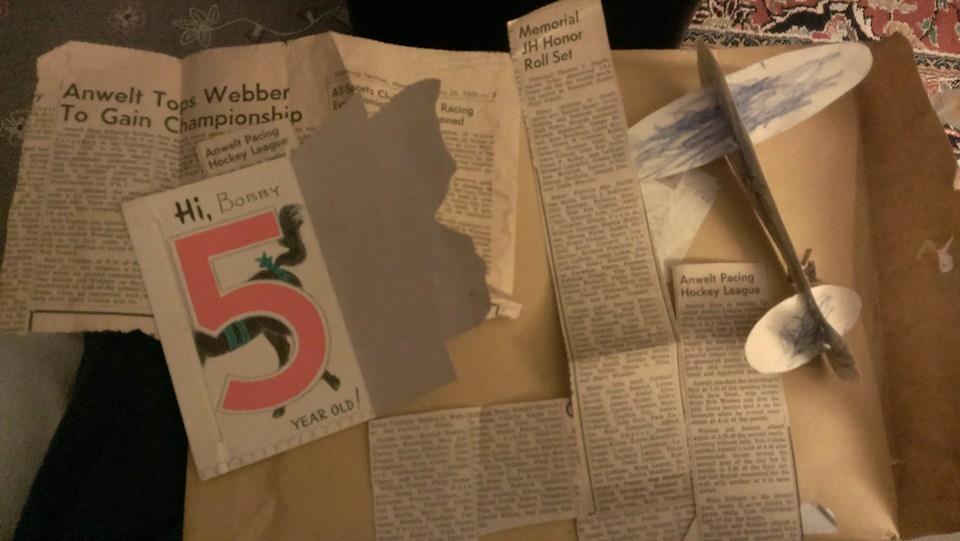 With increasing frequency, some large envelopes have been arriving in my mail lately. My mother has been sending me her treasures — the remnants of my childhood. She's 93 now and it doesn't take a genius to figure out why, particularly since she's been voicing alarm that she'll die one of these days and nobody will find her. There are things to do, and, for her, one of them is distributing her keepsakes.
Friday's package, for example, included a letter to my parents while they were on vacation, letting them know the latest test of the newfangled Apollo rocket and asking them what it felt like to fly in a plane.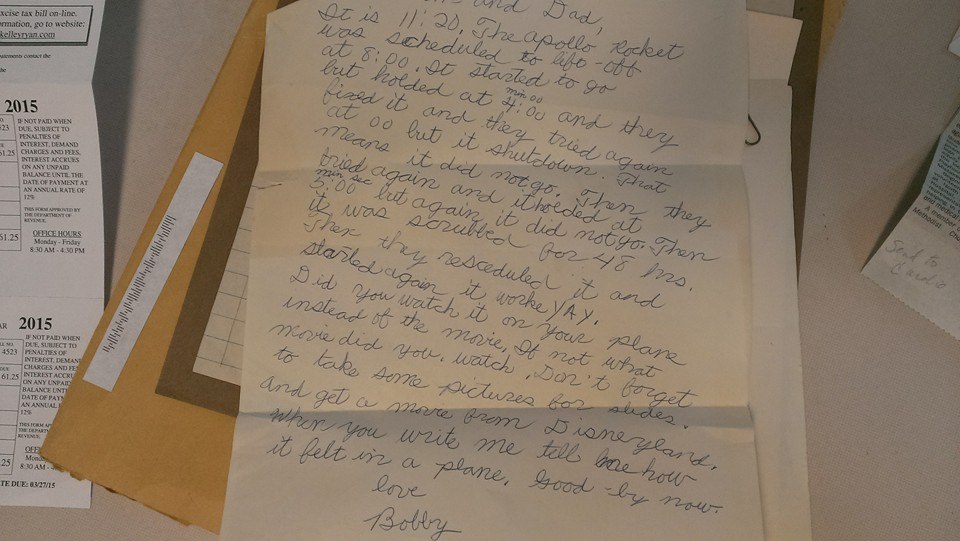 There was also a birthday card for my 5th birthday (in 1959) that featured a picture only of a horse's behind. I have no clue who sent it, but it suggested that people were more prescient in the '50s than I'd realized.
I don't know what to do with this stuff that she found so valuable and which, now, I find valuable too. As I near retirement, culling the nice-to-have scraps from the got-to-have treasurers is a task I realize awaits for my own collection of history.
It's complicated, the Washington Post reveals, by the fact my Millennial children probably aren't that interested in any of it.
"My parents are always trying to give us stuff," Kelly Phillips, 29, a real estate marketer, tells the Post. "It's stuff like bunches of old photos and documents, old bowls or cocktail glasses. We hate clutter. We would rather spend money on experiences."
Clutter?
"If I can't store my memories of something in a computer, I'm probably not going to keep them around," her husband adds.
The problem is, like our parents, we baby boomers are collectors. We save stuff in the belief that it might have value to someone someday. The odds are that we're wrong.
Millennials live simpler within a smaller footprint, according to the experts in today's article. That large sets of furniture aren't appealing to Millennials makes perfect sense.
That there's no appreciation of the smaller history isn't surprising either. Until things started showing up in the mail through the winter, I, too, didn't see the value. I didn't know it existed. But what happens to it now?
It's a shame when history ends up in a landfill.