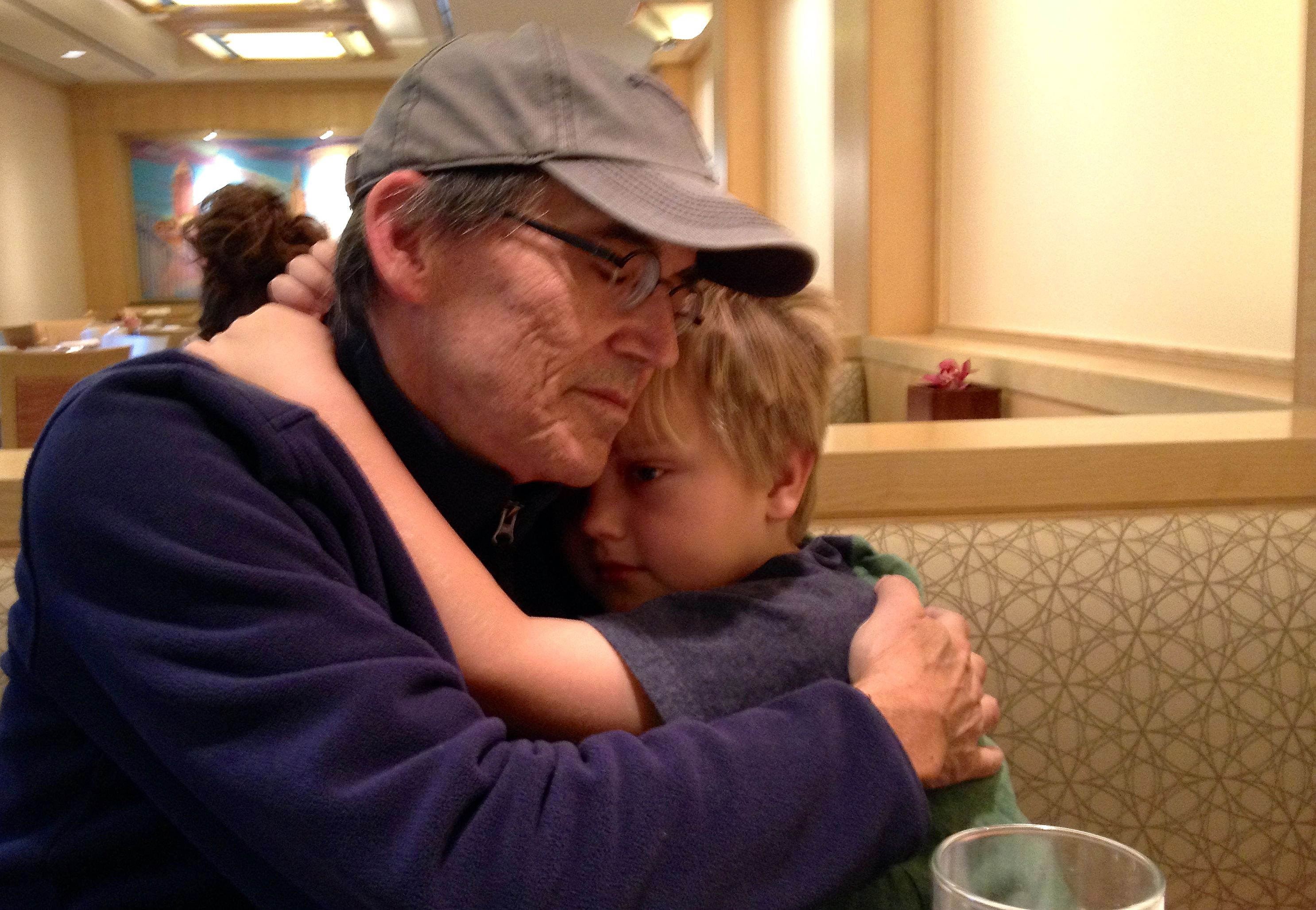 It's been a little over three years since I first told you the story of Joel Beeson of West Virginia, whose difficulty getting a liver transplant from a living donor is typical of many in his situation.
His brother was to donate a portion of his liver, but then the Cleveland Clinic changed the rules, forbidding anyone over 55 from being a donor; his brother was 58 (the age limit is the same at the University of Minnesota). Being a donor is a young person's game.
By the end of 2012, a young woman — Rachel Fetty — stepped forward to save the life of the journalism professor. At the time, I was unable to get a medical update on him, and then the effort slipped into the past.
But over the weekend, he contacted me with an update. His struggle did not end with the transplant.
Hi Bob:

Ran across your blog today from 2012 about my liver transplant. Just a note to tell you that Rachel and I are both doing well. The first two years after the transplant were difficult, as I had complications from the surgery (a living donor transplant leaves each of us with one lobe and one bile duct, although growing to the size of a normal (two-lobe) liver in about 4 weeks.)

In my case, someone else's biliary tube is grafted onto my duct, and quite often gets blocked because of scar tissue and/or compression from the anatomical differences between donor and recipient. So I had two tubes going into my liver biliary canals through my ribs and often two bags draining bile that had to be flushed regularly. (sorry for the gory details).

Every six weeks for 18 months the tubes were systematically replaced with slightly larger diameters in order to stretch out the stricture in the duct. If that didn't work, then the only alternative was surgery. And there was the possibility I'd be wearing tubes for the rest of my life.

The tubes were a constant source of serious infection, they leaked, and were painful, leading to ambulance drives 4 hours to Cleveland Clinic, dozens of hospitalizations, bouts of withdrawal from pain medications, etc. Blessedly, after about 18 months the tubes were pulled because the doctors determined the duct was open.

In February 2014, tests showed the Hep C virus (which is not cured by a transplant), began damaging the new liver. At that time the new anti-viral drug, Sovaldi, was showing amazing results in curing up to 98% of type I Hep-C, so the doctors went through a long period determining that I would be a good candidate, having failed all other treatments in the past. However, my state employee insurance didn't cover the $180,000.00 cost of the medications (It is taken in combination with another drug, Olisio) over a 12-week period.

It took us eight months to go through all of the appeals, and denials, and paperwork to finally get the manufacturer, Gilead, to provide Sovaldi without charge. I believe that this is a result of the ACA (Obamacare) law that mandates that if a drug is life-saving, the patient has exhausted all existing treatments and their health insurance excludes the drug from coverage and the person is not eligible for medicare the company must provide it. However, because of the politics of drug research and the demands of venture capital to show immense profits to drive up the price of stocks, it was a long process because of meeting ever-tightening requirements for all sides: The insurance companys reluctance to make any exceptions because their fear of setting precedence creating large potential losses from the huge population of folks who need treatment. I wont go into it. But I finally started last fall, completed the drug course in February and am awaiting the 12-week tests that will show whether the virus is still undetectable and therefore I have "sustained viral response" (SRV), the medical term for cure.

I am doing well, feeling better than I have in 15-20 years and eating like a pig. I have to be careful with my weight now that food tastes good again. I ride bikes with my kids, go to their soccer games and work out as much as possible. I worked at the University full time through all of this and am grateful to my dean and colleagues for their support. And of course, to Rachel, who was crazy and courageous enough to give me such an impossible gift. Words cannot express my thanks to all who helped and watched the kids and made dinners and called and visited and drove me to the hospital and picked me up and brought me non-hospital food and snuck in with birthday key lime pie that I ate with a wink and a nod from the kind nurses when I was supposed to be on liquids only….

So that's an update. A long struggle with a happy ending!

Thought you ought to know. Attached are some photographs taken during the time….

Best regards,

Joel