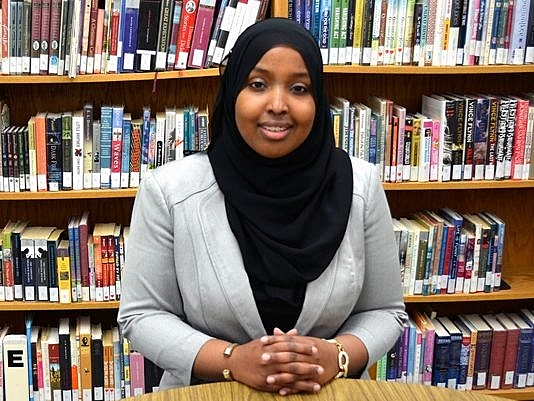 Remember the two Minnesota high school students who had their choice of any Ivy League school? Munira Khalif of Mounds Park Academy got accepted to all eight schools, as did Alexander Roman of St. Paul's Harding High School.
Back in early April, Khalif told MPR News' Tom Crann she was weighing her options. "I have an open slate and an open mind," she said.  Not anymore. Khalif is going to Harvard, according to The Daily Mail.
'I was humbled to be able to choose amongst these incredible schools, and it was truly a difficult decision,' the 18-year-old said in a statement to DailyMail.com. 'But after visiting I was able to envision myself making Harvard University my home for the next four years.'

Munira, who was born and raised in Minnesota after her parents fled Somalia during the civil war, she said she was inspired to work hard because of the opportunities her family and the U.S. had given her.

'The thing is, when you come here as an immigrant, you're hoping to have opportunities not only for yourself, but for your kids,' she previously told KMSP. 'And that's always been at the back of my mind.'
As for Roman, he's not going to Harvard — or Brown, Columbia, Cornell, Dartmouth, Penn, Princeton, Yale. He's headed to M.I.T.
'It was really confusing which college I should apply to,' he said – but he ultimately chose MIT for its focus on the sciences and for its atmosphere.

'Everyone seems connected on campus, like they all knew each other,' he told Business Insider.

But he did acknowledged that it wasn't easy to turn down the Ivy League schools. In total he was accepted to 20 colleges across the country.

'It was definitely extremely difficult to choose MIT considering I got accepted to every Ivy League school,' he said. 'But being at MIT is just like going to an 'Ivy League' school for me.
Nationwide, seven students were offered admission to all Ivies.  All are children of immigrants, according to The Daily Mail. Four of the seven chose Harvard.