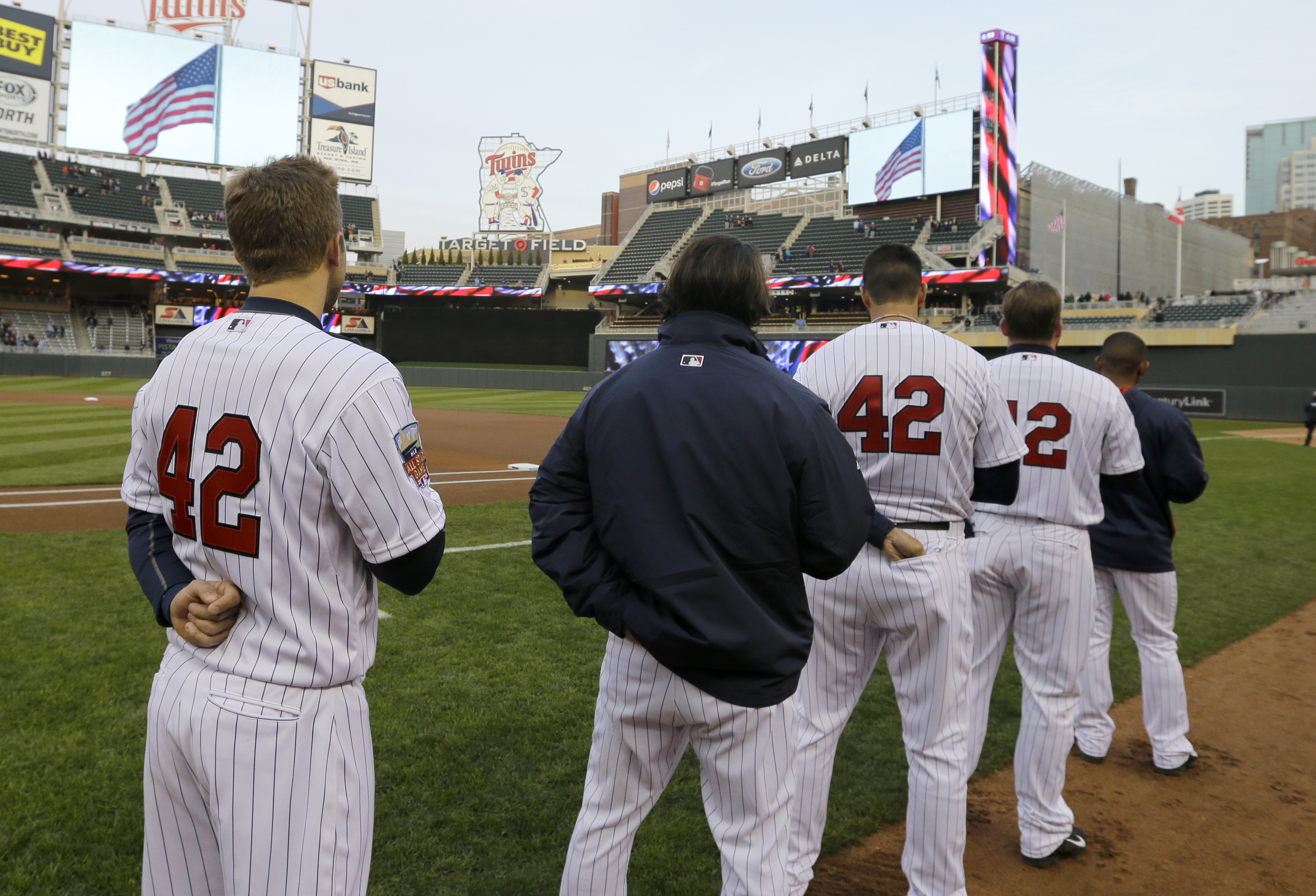 Now that the Minnesota Wild will be spending the rest of the Stanley Cup playoffs on the golf course, again, we can turn our attention to the national pastime — conspiracy theories and outrage.
Where are all the Minnesota Twins players when they play the "The Star-Spangled Banner" at Target Field?
WCCO has been doing a head count during the anthem. It cites a picture a fan took earlier this week, counting only 7 of 25 players standing for the the anthem.
Where is everyone?
Still, Kip Carver is questioning his loyalty after what he captured during Saturday's National Anthem.

"That's just unacceptable," Carver said.

"I see seven Twins standing in front of the dugout, and I look toward the White Sox dugout. I'm not sure how many but an entire line of folks," Carver said as he pointed to the picture he took.

Twins President Dave St. Peter told WCCO players tend to get into strict rituals at home. They could be getting treatment in the clubhouse or warming up in the batting cage while the national anthem is going on.

"If a player isn't on the line, it doesn't mean he doesn't respect the National Anthem," he said. "It's because he's doing everything he can to get ready for that day's game."

The Twins have fielded dozens of complaints after Kip's photos were shared hundreds of times online.

"Frankly, I wish there were more guys out every single game," St. Peter said.
Yesterday, only five Twins players were around for the national anthem, WCCO said.
Major League Baseball has already had one national anthem controversy this year.
Last month, Los Angeles Angels employees balked at orders to keep working through the National Anthem. The team reversed the policy once it became public.