When you're riding a bicycle across the entire United States — from Baltimore to Seattle — this has got to be an uplifting sight — the Mississippi River in La Crosse, Wis.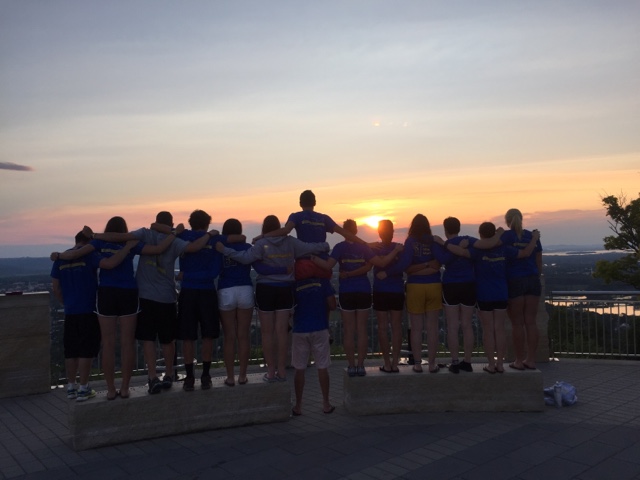 The 4K for Cancer set out last month from Baltimore, stopping in communities to support people in their fight against cancer.
On Saturday they presented a scholarship to a young woman who plans to attend the University of Minnesota in the fall. She is the sole caregiver for her mother who is in the middle of a battle with cancer.
Each day, the team members write the name of a person inspiring them on the back of their legs. Today, presumably, Maxine Renning, whom I profiled here in January, will write Jenna Langer Vancura's name. The New Ulm, Minn., woman, to whom Renning donated bone marrow, died earlier this year.
The team is riding into the Twin Cities today, and will immediately host a bone marrow registry drive at the Be the Match headquarters 3001 Broadway Street N.E. in Minneapolis, at 2:30 p.m.