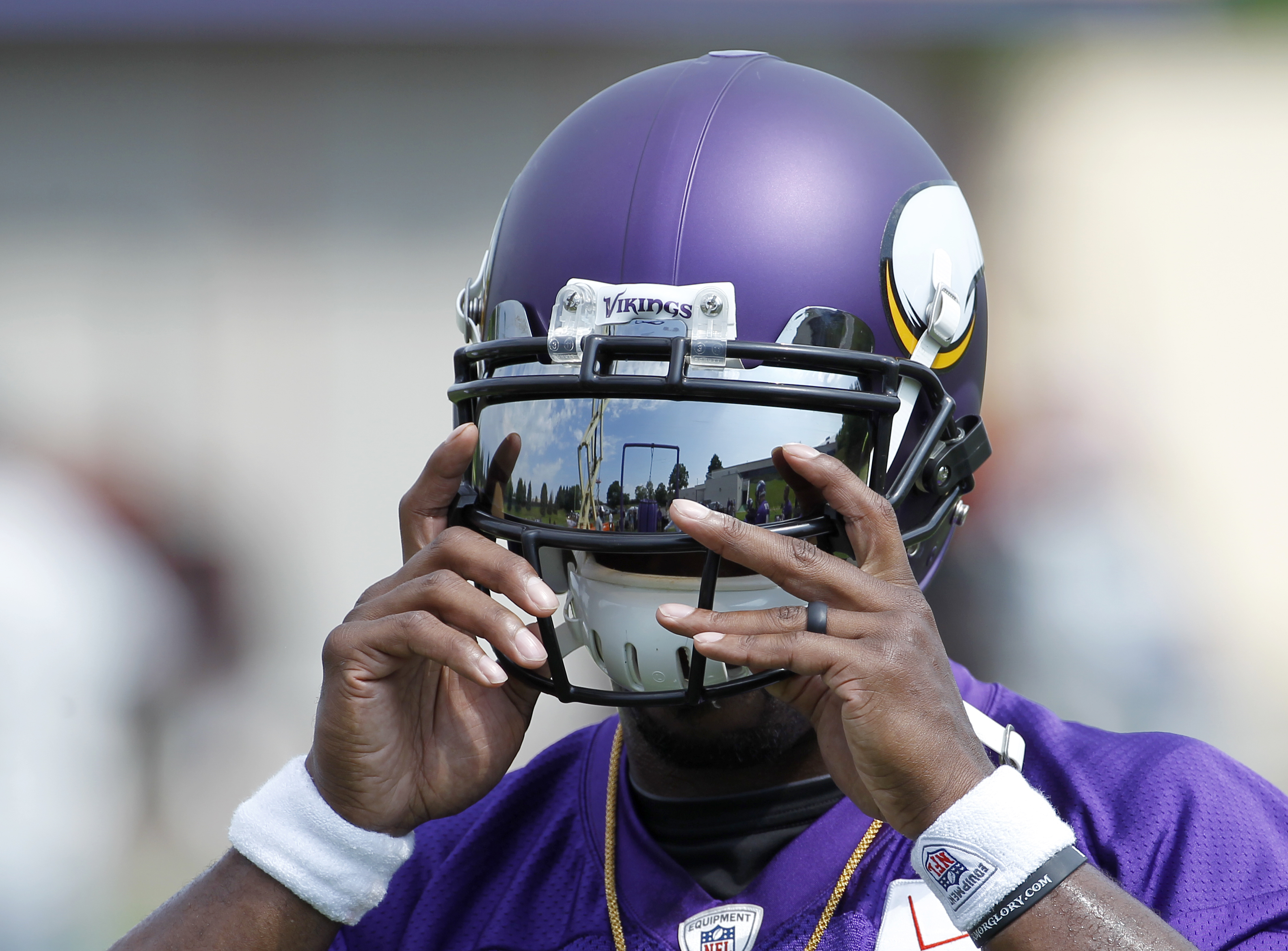 An NFL official has a surprising recommendation to cut down the number of head and brain injuries in football: Get rid of the equipment that protects players.
"Can I see a time without helmets? Yes," Dr John York tells the BBC.
He doesn't think it's something that's going to be happen right away. But he thinks helmets give players a false sense of security and they're more likely to use their heads as battering rams.
The idea has been kicked around before, but has been laughed off the table.
The reason the idea is back on the table is because of the NFL's belated acceptance of the link between head injuries and the type of neurological problems that only boxers were believed to encounter in later life.

Faced with a spate of tragic incidents involving former players struggling with depression, memory loss and mood swings – as well as growing cultural awareness of the issues surrounding concussion – the league has introduced a raft of rule changes.

Kick-offs were moved further up the field to reduce the number of high-speed impacts and helmet-first tackles have been banned. More protection has also been given to players unable to protect themselves, such as quarterbacks in the act of throwing.

But York, who is also the co-chairman of the San Francisco 49ers, says that has been only half of the story, with each game now having at least 27 "health officials" on the sidelines, as well as an independent expert assessing television pictures to make sure injured players are taken off.
York is chairman of the National Football League's health and safety advisory commission.