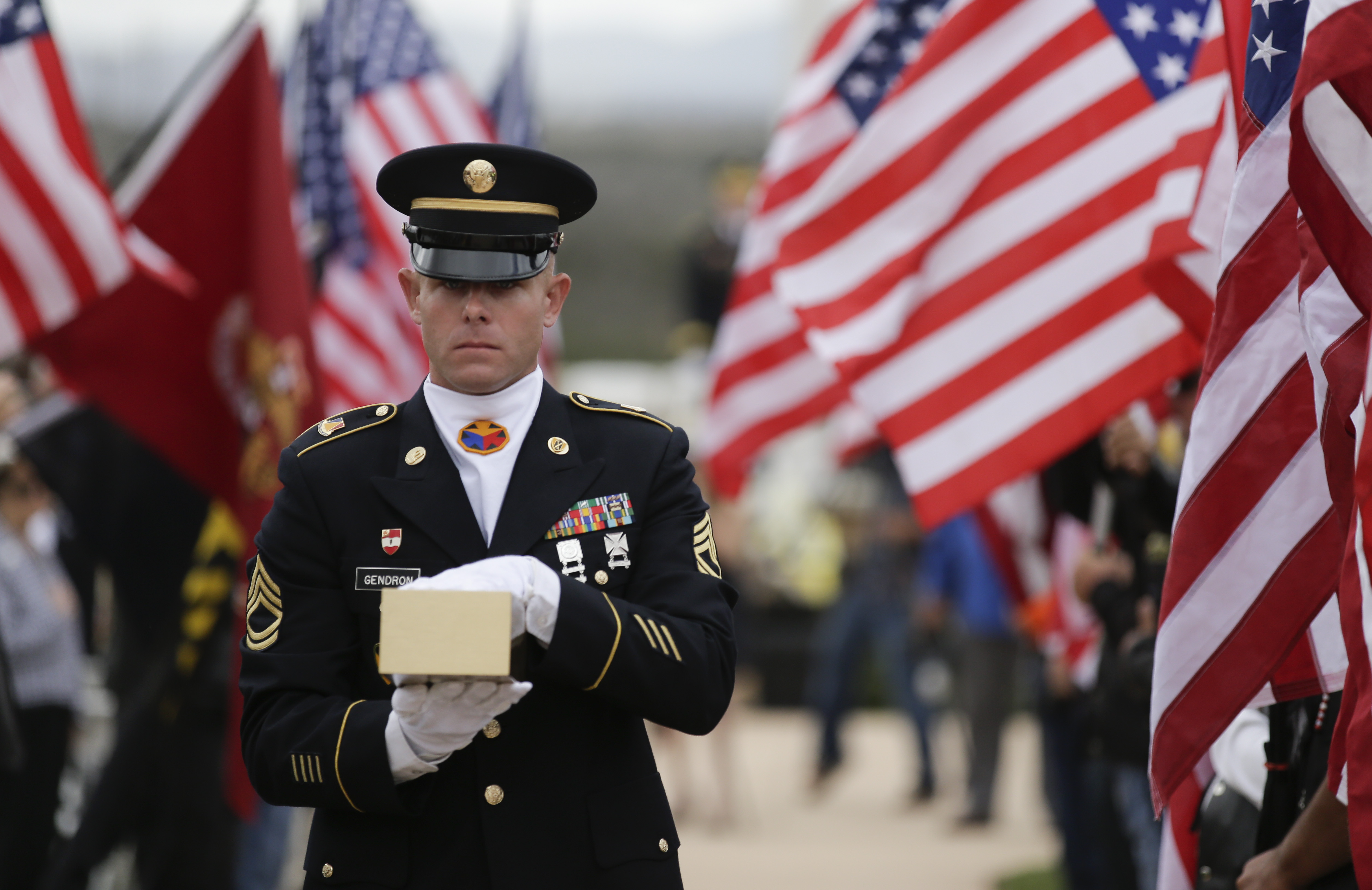 A Confederate flag was lowered in South Carolina today and a few outcasts will insist history is being forgotten.
You know who was actually forgotten? Charles Schroeter, a Medal of Honor recipient for actions in the Union army in October 1869, while serving with Company G, 8th U.S. Cavalry in Arizona Territory.
But there's no account of what actions led to the medal other than he was fighting Apache forces under Chief Cochise.
For more than 90 years after his death, his urn was left in an overgrown cemetery with other unclaimed urns.
"Schroeter served honorably and bravely – including being wounded – only to end up in the darkness of an unmarked grave," said Douglas Ledbetter, director of the Miramar National Cemetery.
A private organization that has tracked down the graves of Medal of Honor recipients discovered Schroeter's and called it to the attention of the military.
So yesterday, Schroeter got the attention he deserved, with a full military funeral, including a flyover by F-16s.
Gallery