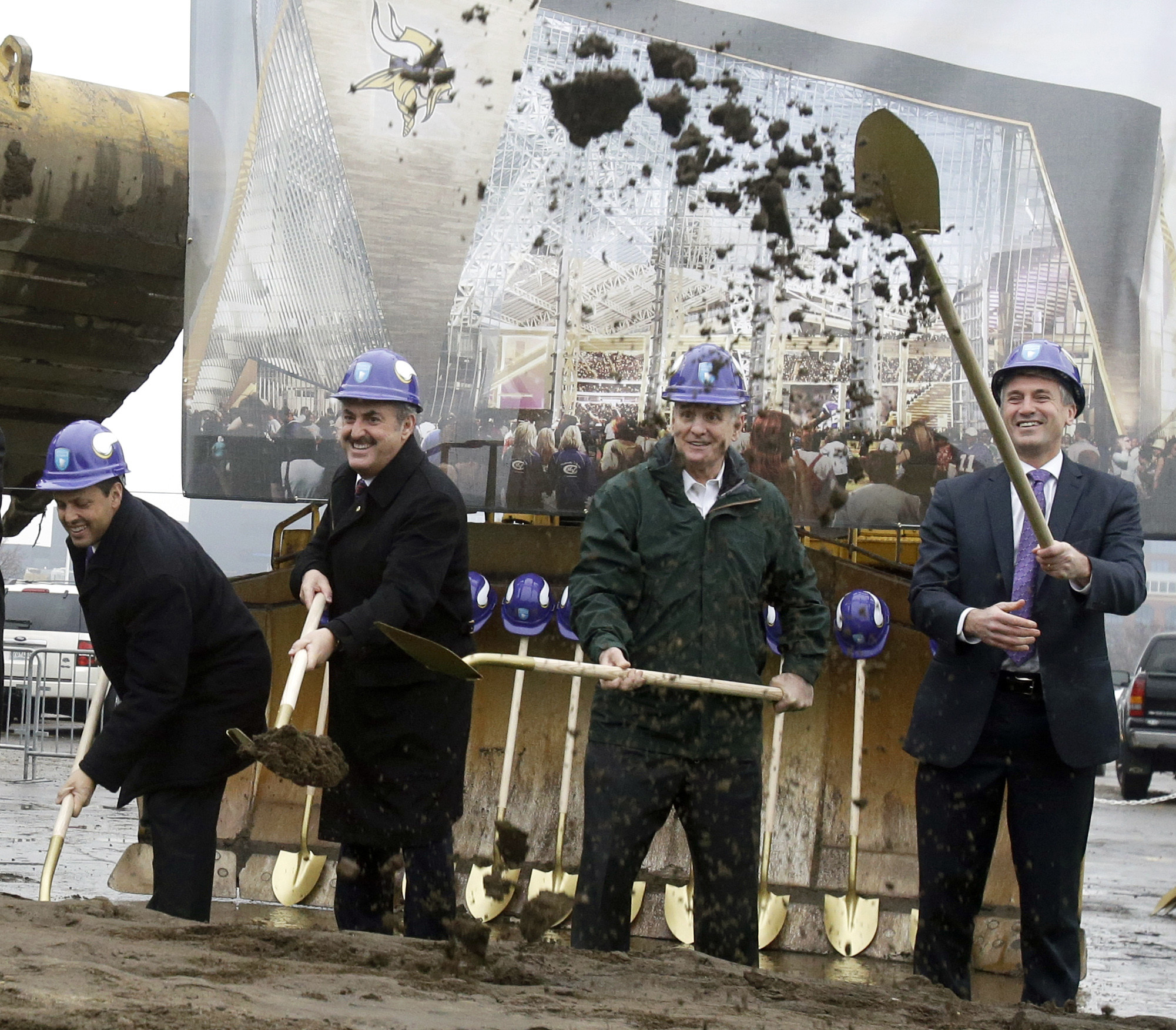 That new stadium going up in Minneapolis is  being built for one of the 50 most valuable sports teams in the world, Forbes reports today.
The magazine released its list of the value of sports franchises, determining that the Minnesota Vikings, worth $1.15 billion, are tied with the Atlanta Braves and Dallas Mavericks for the 49th and 50th spot on the list, which is headed by the Real Madrid soccer team.
But it's an NFL world, the list says.
The NFL landed the most teams in the top 50 with 20 franchises, followed by MLB (12), NBA (10) and soccer (7). Formula One's most storied squad, Ferrari, made the cut at No. 32 worth $1.35 billion and the NHL landed one team on the list with the Toronto Maple Leafs tied for No. 37 at $1.3 billion.
It was just 2012 when the Vikings were valued by Forbes at "just" $796 million, close to the bottom of the pack in the NFL.
Later that same year, Forbes estimated the Vikings value at $975 million.
Still, it's a slip in the standings for the local NFL team. Last year they were ranked No. 34 in the world at about $1 billion.
Nonetheless, owner Zygi Wilf and partners have done well. That's a 14 percent increase in value in one year, a little better than what you're getting at the credit union these days. They paid $600 million for the franchise in 2005.
Related:
Oliver tackles the waste of paying for sports stadiums (NewsCut)