A week or so ago, a city official in a Massachusetts community got in big trouble for painting crosswalks where the city had neglected to keep them up.
Here's hoping Grand Forks has a better view of Jeff Borys' contribution to the pedestrian world.
Borys took a pressure washer to the grime of the sidewalk outside his home, the Grand Forks Herald says.
But that's not what was cool. This is. He stenciled the words from Dr. Seuss' "Oh, the Places You'll Go!" on it.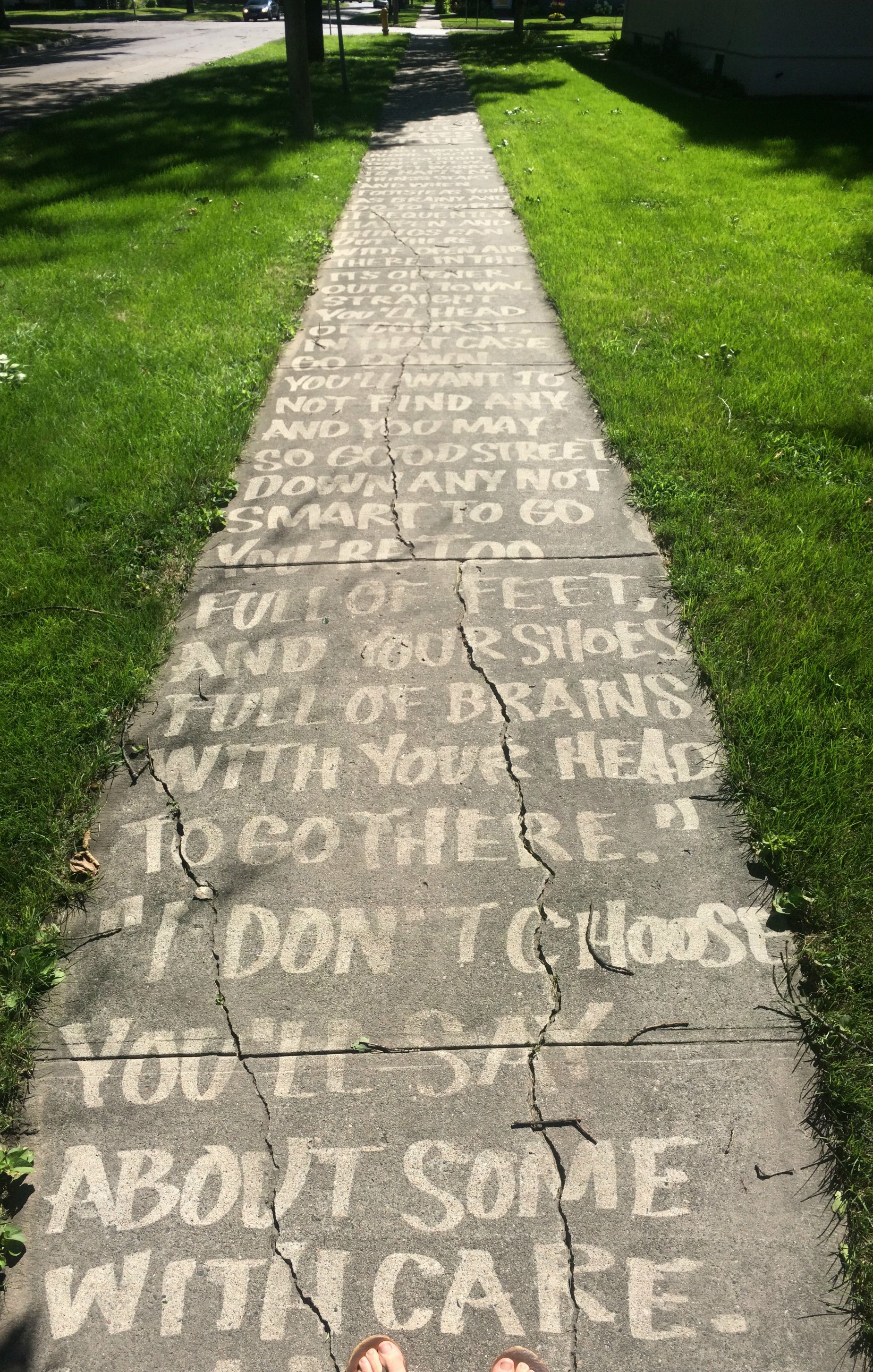 There are lots of kids in his neighborhood, and he figured a little inspiration wouldn't be a bad thing at all.
"You're off to Great Places!

"Today is your day!

"Your mountain is waiting.

"So … get on your way!"
It'll fade in time, he tells fans on Reddit. But it'll at least survive the summer.