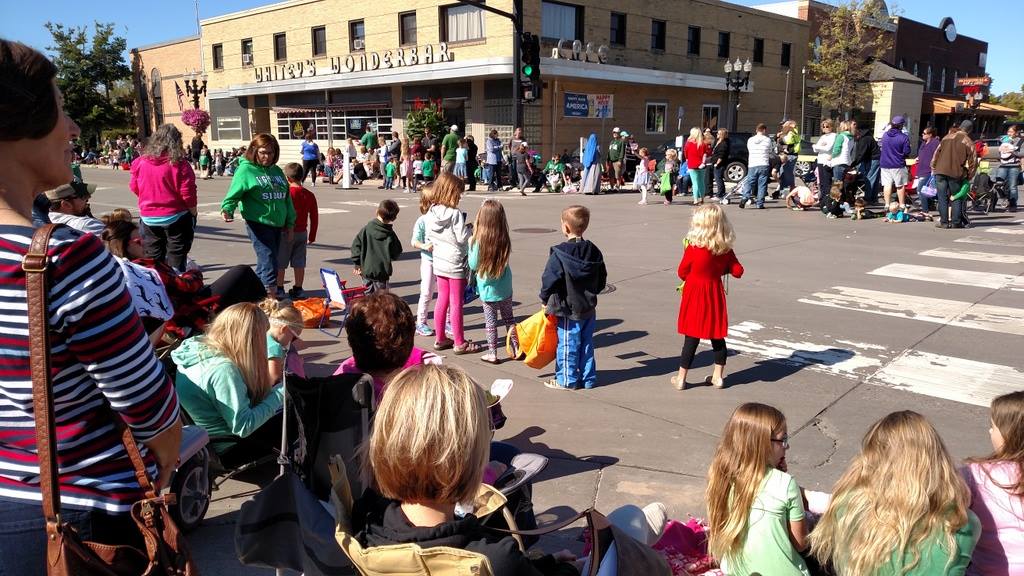 What's the matter with these kids in Grand Forks, N.D., today? You take them to a parade and someone on a float throws candy and they run to get it. Where are the parents?
The Grand Forks Herald features a front-page letter from disgruntled attendees of the Potato Bowl Parade who watched with horror as candy was thrown to the kids.
"With irresponsible parents standing by as their excited children ran into the street and dove for candy, DeMers Avenue soon filled with so many people that it was hard to distinguish who was in the parade and who wasn't," Kelly Slominski wrote.
In other words: It was as if they were having a parade. Where is the outrage?
This event is no longer a small town parade, and it should be organized with that in mind—not only for safety reasons, but also for the comfort of parade watchers.

I urge parade organizers to reconsider the tradition of throwing candy, given the way this parade has grown. The candy-tosses cause mayhem on the parade route, which makes for many dangerous situations.
It's not the kids, counters Charles Rognerud, whose letter made it to the newspaper web site's front page. It's the parents.
Part of the problem these days is we're afraid to use community parenting. As a result, children routinely see other youngsters acting up without anyone telling them to stop. So, the observant children think the bad conduct is OK.

Instead, we as a community should remind young people that their parents are not the only ones they need to respect. I have no problem telling other nearby children at a parade to get back behind the line.
Caution: Graphic photo follows: