The protest during the playing of the National Anthem at sports events is growing still.
Last evening, an entire WNBA team knelt during the song's playing.
The Indiana Fever locked arms and knelt, expanding the protest started a few weeks ago by an NFL player.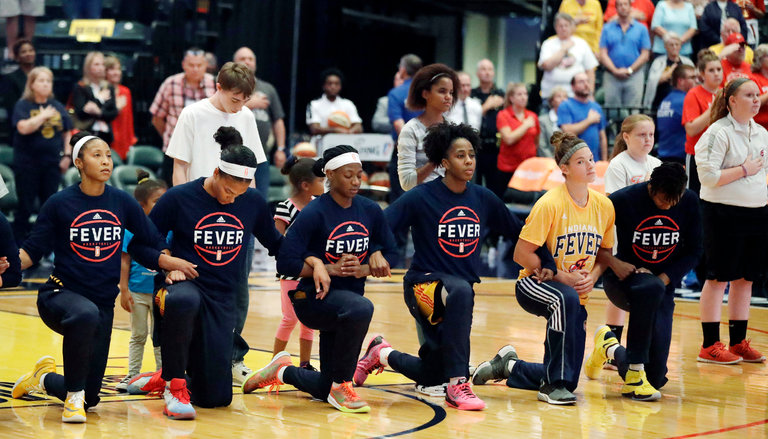 But it takes two teams to make a basketball game and at the other side of the court, things weren't quite so united. Two players of color knelt. The rest, including their star, passed.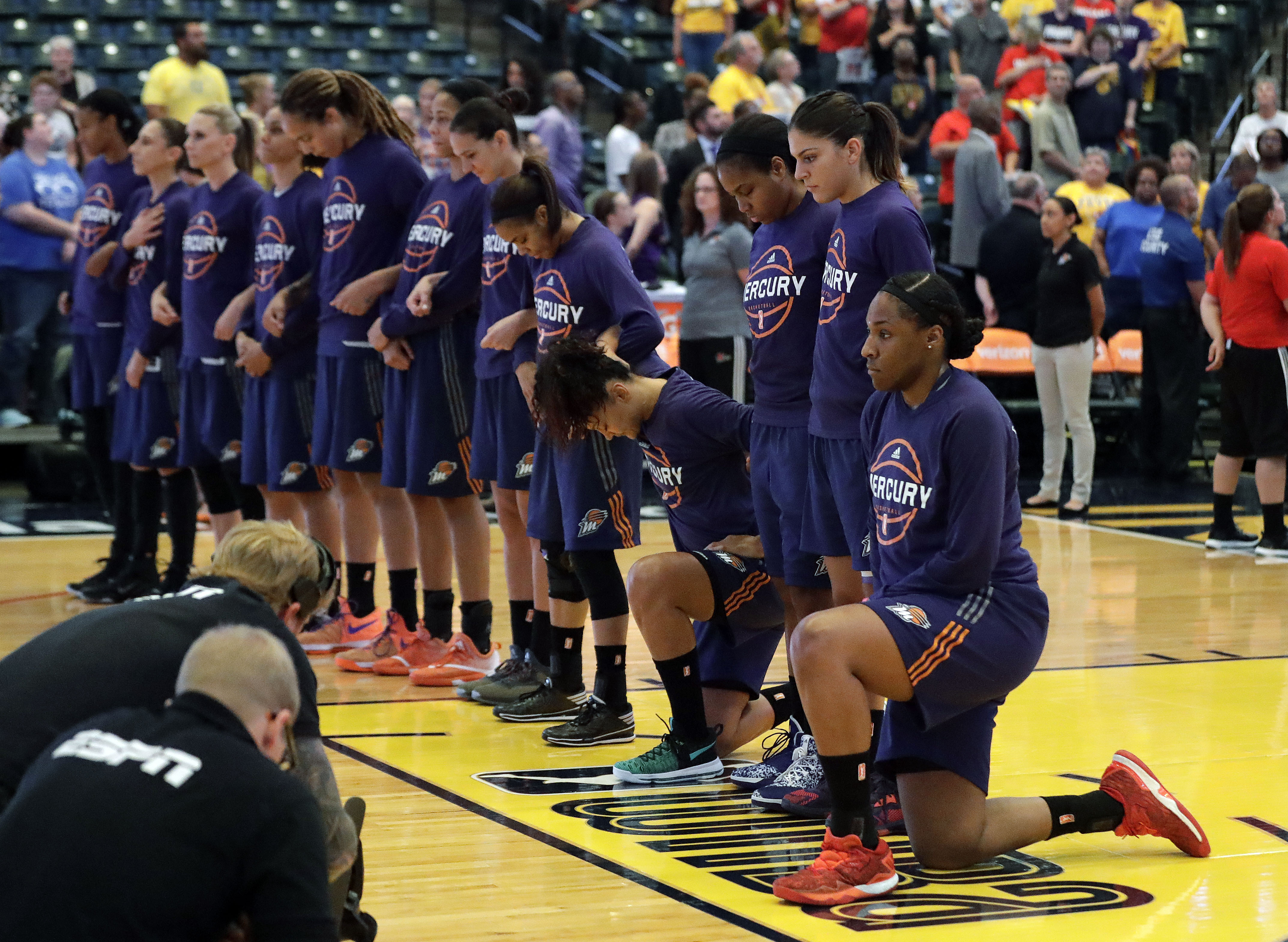 "I'm proud of y'all for doing that together. That's big. It's bigger than basketball," Indiana coach Stephanie White said.
The entire @IndianaFever team took a knee during the national anthem of tonight's @Wnba playoff gm. Here is what @StephanieWhite said after pic.twitter.com/SfJcjdRg6z

— Lisa Byington (@LisaByington) September 21, 2016
The two basketball leagues — the NBA and WNBA — are embracing sports' role in social change. According to a memo obtained by the Associated Press, league officials are developing plans for "developing substantive ways for us to come together and take meaningful action." It did not mention the league rule in the NBA requiring players to stand for the National Anthem.