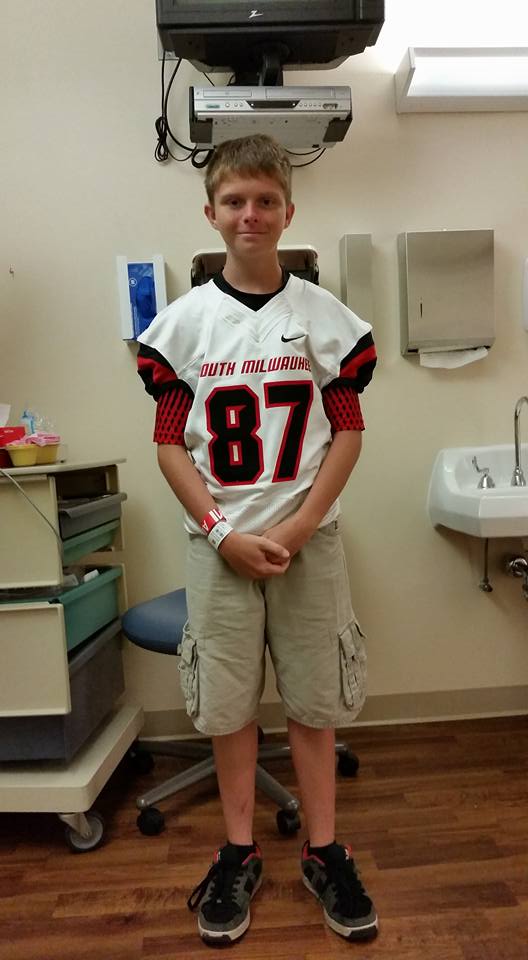 Here's your daily moment of sweetness.
In South Milwaukee, Wis., Jordan Schroeder, 16, would like to be playing for the South Milwaukee Rockets football team tonight when it hosts West Allis Hale.
Schroeder is 5 feet 2 inches tall and weighs only 110 pounds. He's lost a fair amount of weight during a difficult summer, so he's not exactly football material. And he's not allowed to play contact sports.
He has acute lymphoblastic leukemia.
But he practices with the team every day, the Milwaukee Journal Sentinel reports today. He goes through all the noncontact drills and activities.
"It's been hard," the kid says of his cancer treatments. "Sometimes it takes me down, but I get right back up and take it on."
Just a week ago, he had a lumbar puncture as part of his treatment. He wore his football jersey to the clinic.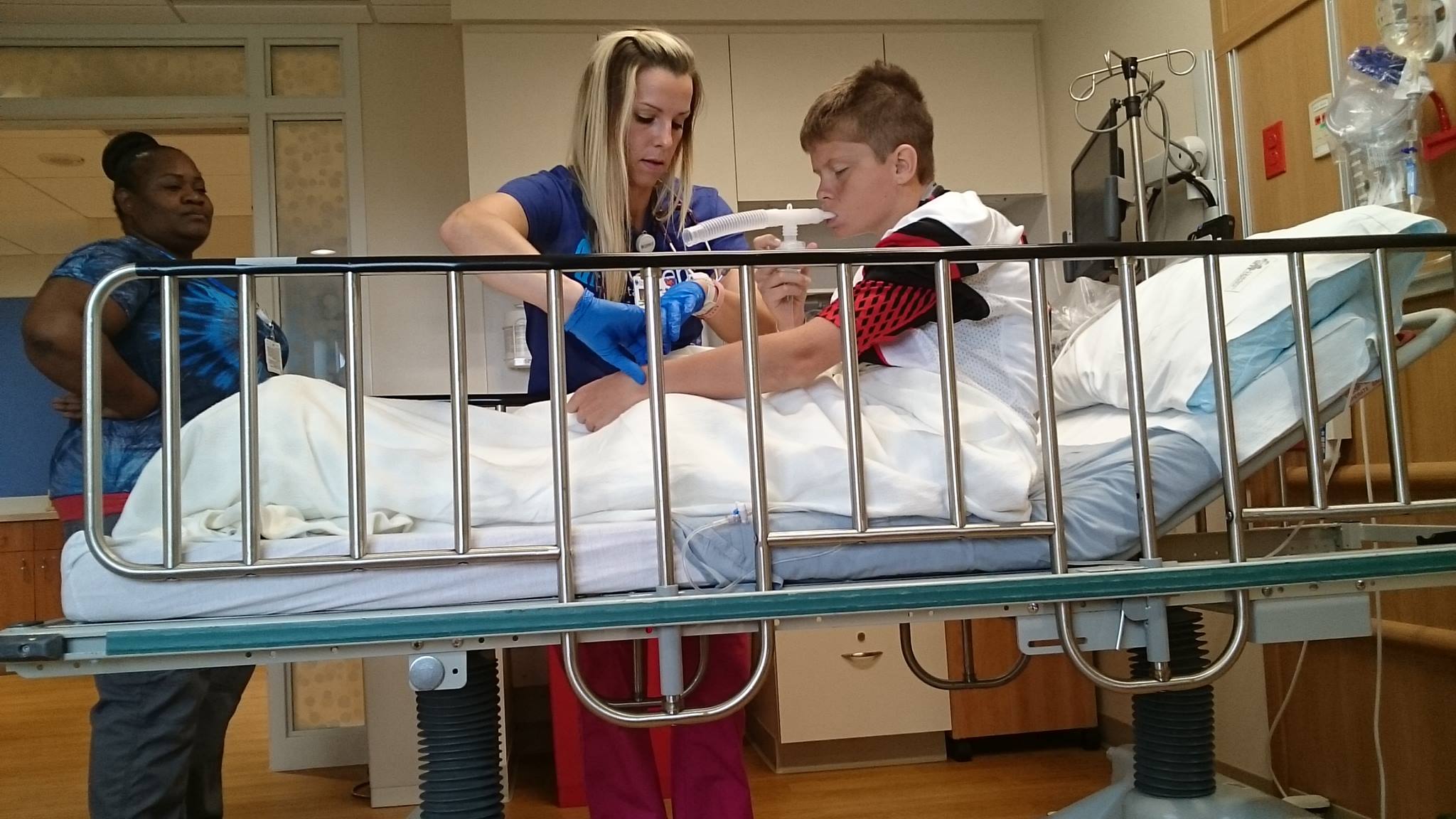 This summer, members of the football team were asked to sell 10 raffle tickets to tonight's game to help benefit the program. Jordan asked for 30. He sold 50.
Tonight, he'll be introduced in the starting lineup and he'll play. One play. His brothers on the team will protect him, and then he'll head to the bench.