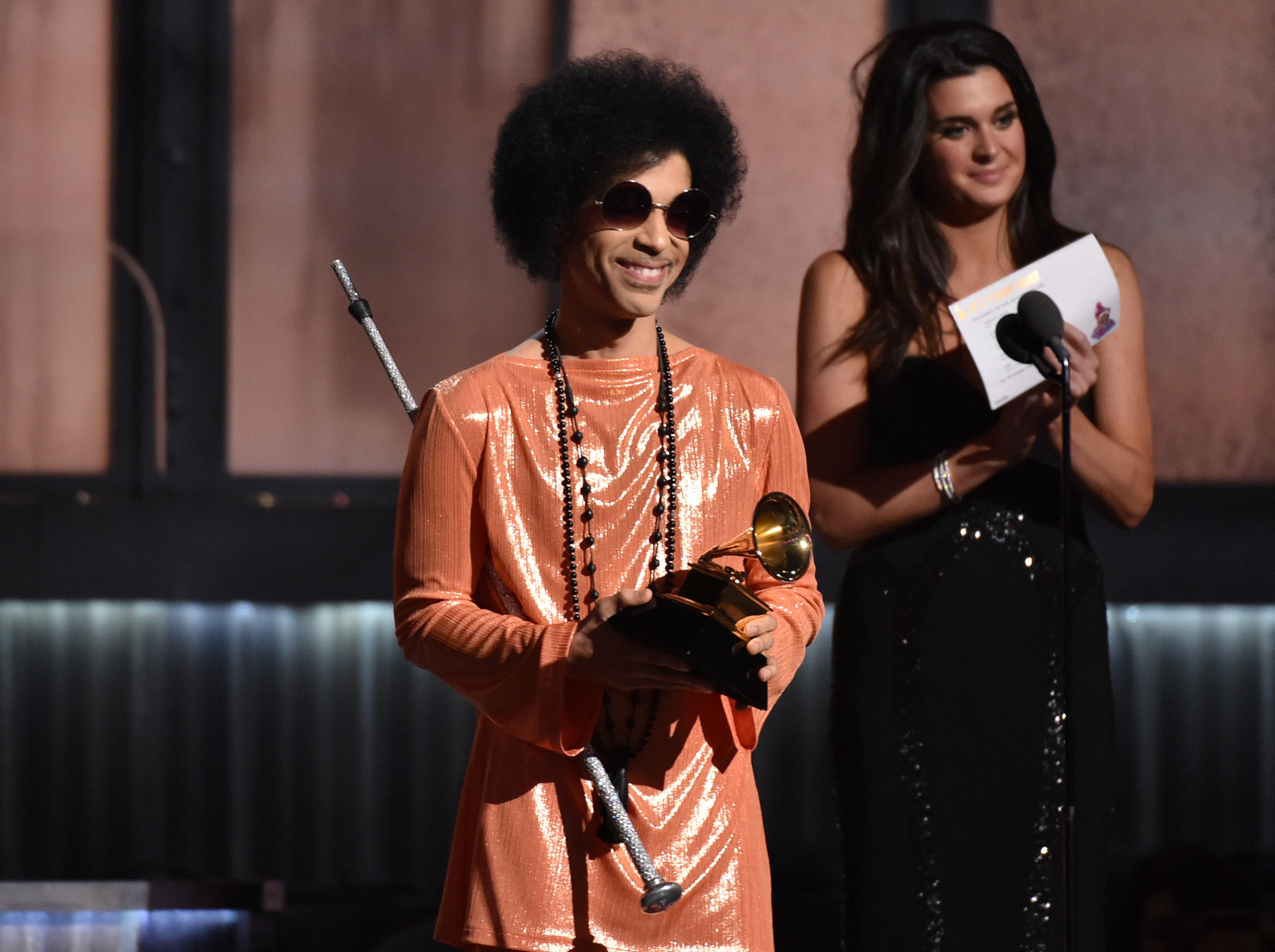 Judging by the consistently fawning coverage of Prince in the local media, it's against some sort of law to point out that he can be rather a fool from time to time.
This is one of those times.
"Record contracts are just like — I'm gonna say the word – slavery," Prince told a group of 10 journalists Saturday night, during a meet and greet at his Paisley Park Studios in Minneapolis, as reported by NPR's Two Way Blog. "I would tell any young artist … don't sign."
His pitch to the group was simple: Typical record company contracts turn artists into indentured servants with little control over how their music is used, particularly when it comes to revenue from streaming services playing their music online — and he wants to change that.

Cellphones and recording devices were banned for everyone at Paisley Park — as was any kind of alcohol, in line with the tenets of Prince's Jehovah's Witness faith — so no photos or audio of his words were recorded.

Sitting at the head of a glass table emblazoned with his trademark image combining the astrological symbols for male and female, Prince wanted to talk up his new alliance with Jay Z and the rap star's new music streaming service, Tidal.
Unquestionably, the power in the music industry has rested too long with the record companies and that's a tide that's turning as more and more powerful artists rebel.
But that's still a far cry from slavery.
Jon Bream, the Star Tribune music critic, said the most extraordinary thing about Friday's night's party at Prince's house was that very little Prince music was played.
From the sound of it, Bream wasn't in the small, hand-picked crowd from the National Association of Black Journalists to hear Prince's history lesson , and those he talked to who were in the meeting weren't quoting the analogy.
Earlier at the party in an ad hoc session, Prince met with 10 journalists including Michael Wilbon of ESPN, Eric Deggans of NPR and Bob Butler of KCBS Radio in San Francisco. None of them was allowed to take notes or record the conversation.

"He was deep, thoughtful and real," said Bryan Monroe, now a Temple University professor and a longtime journalist with CNN and the Seattle Times. "He talked about the state of the music industry. He said he wanted to sit down with us because we're the storytellers."

Monroe, who has interviewed Michael Jackson, characterized Prince as "a straight-up communicator. He wasn't stiff at all. It was very light. A real good conversation."