This is what happens if you're a trucker and the person driving a truck behind you isn't all that into paying attention to what he's doing.
It happened Monday in southwest Minnesota when a Minnesota State Patrol trooper stopped traffic in Windom for a funeral at Highway 60 and 400th Ave.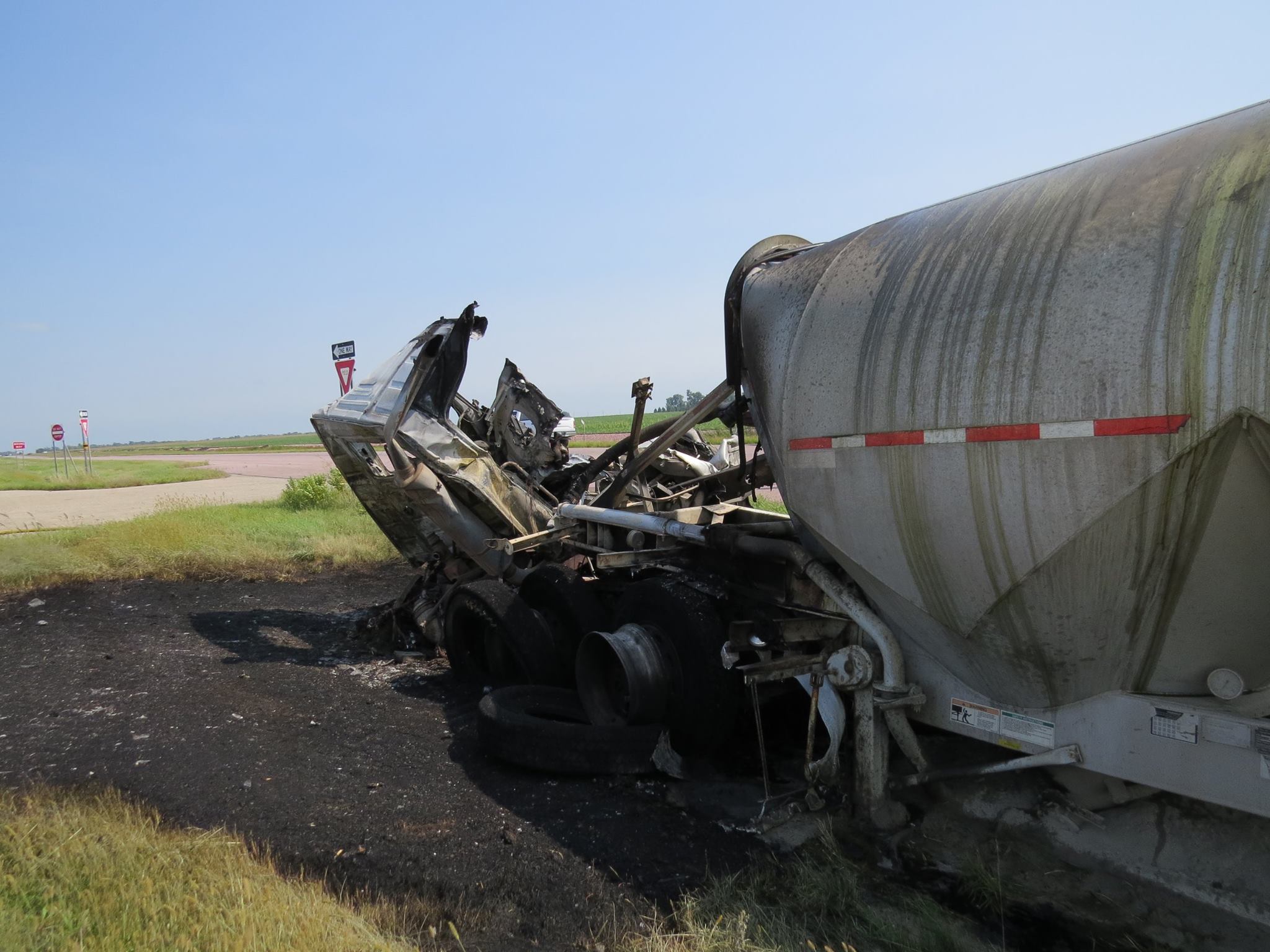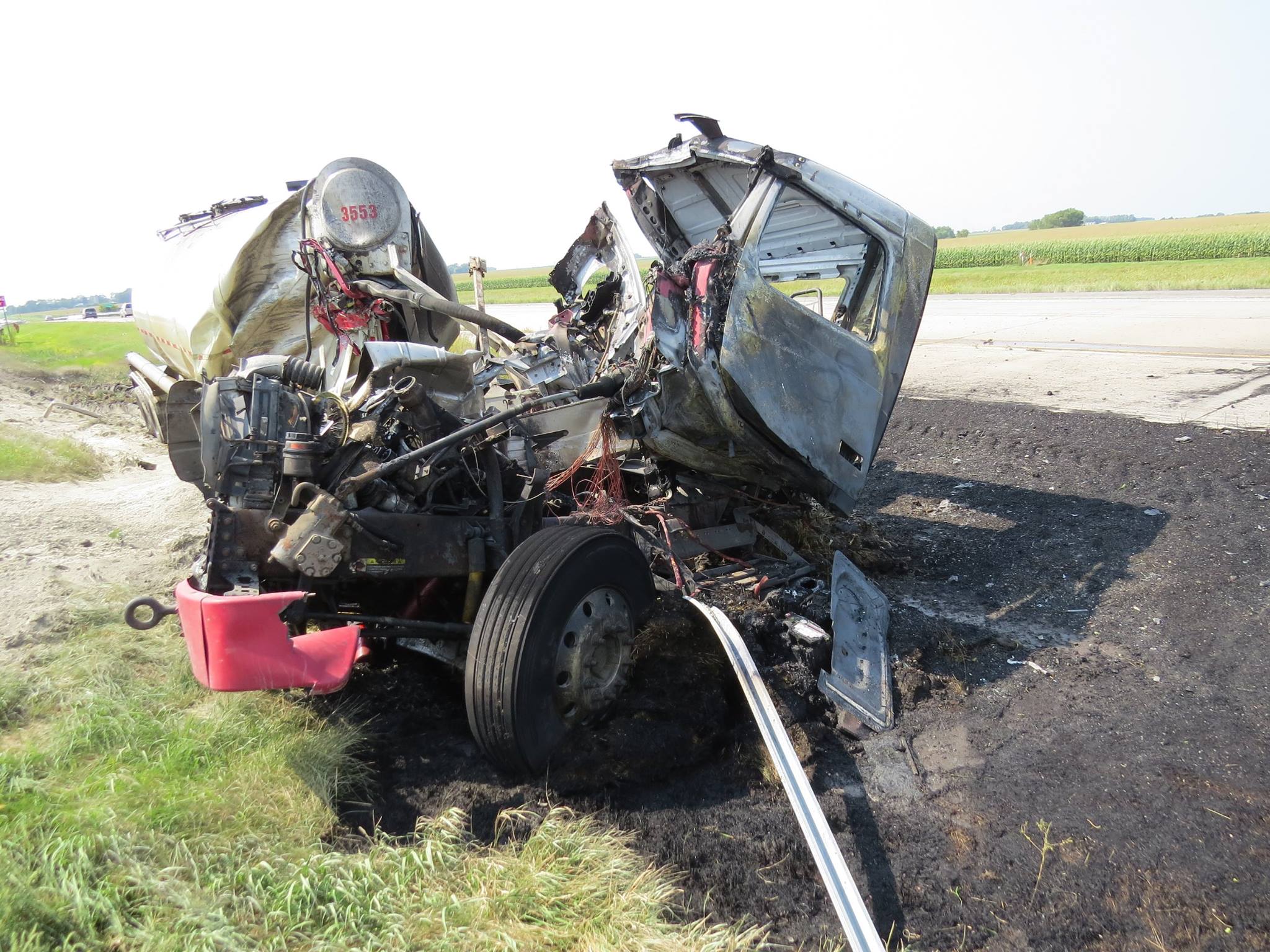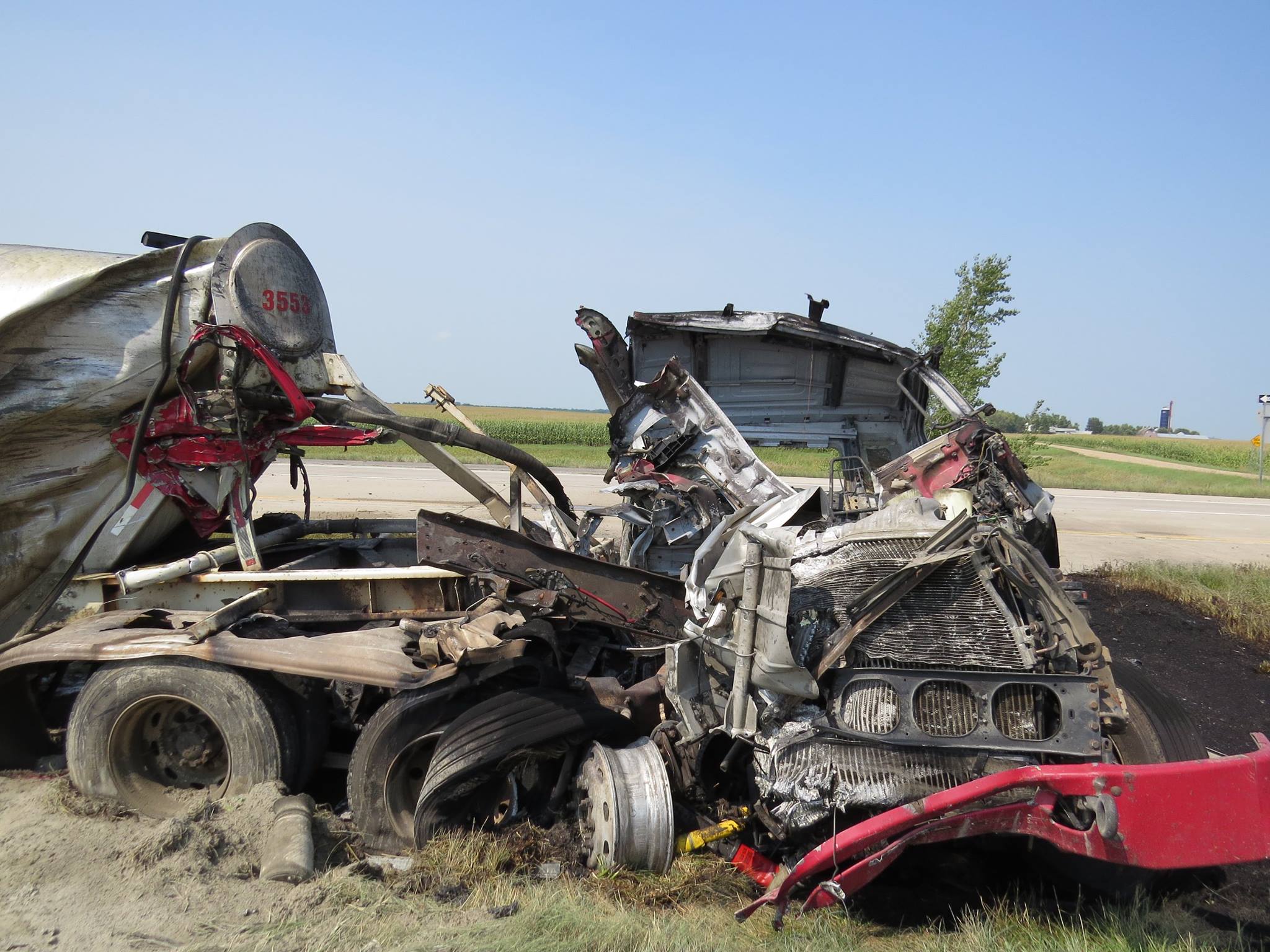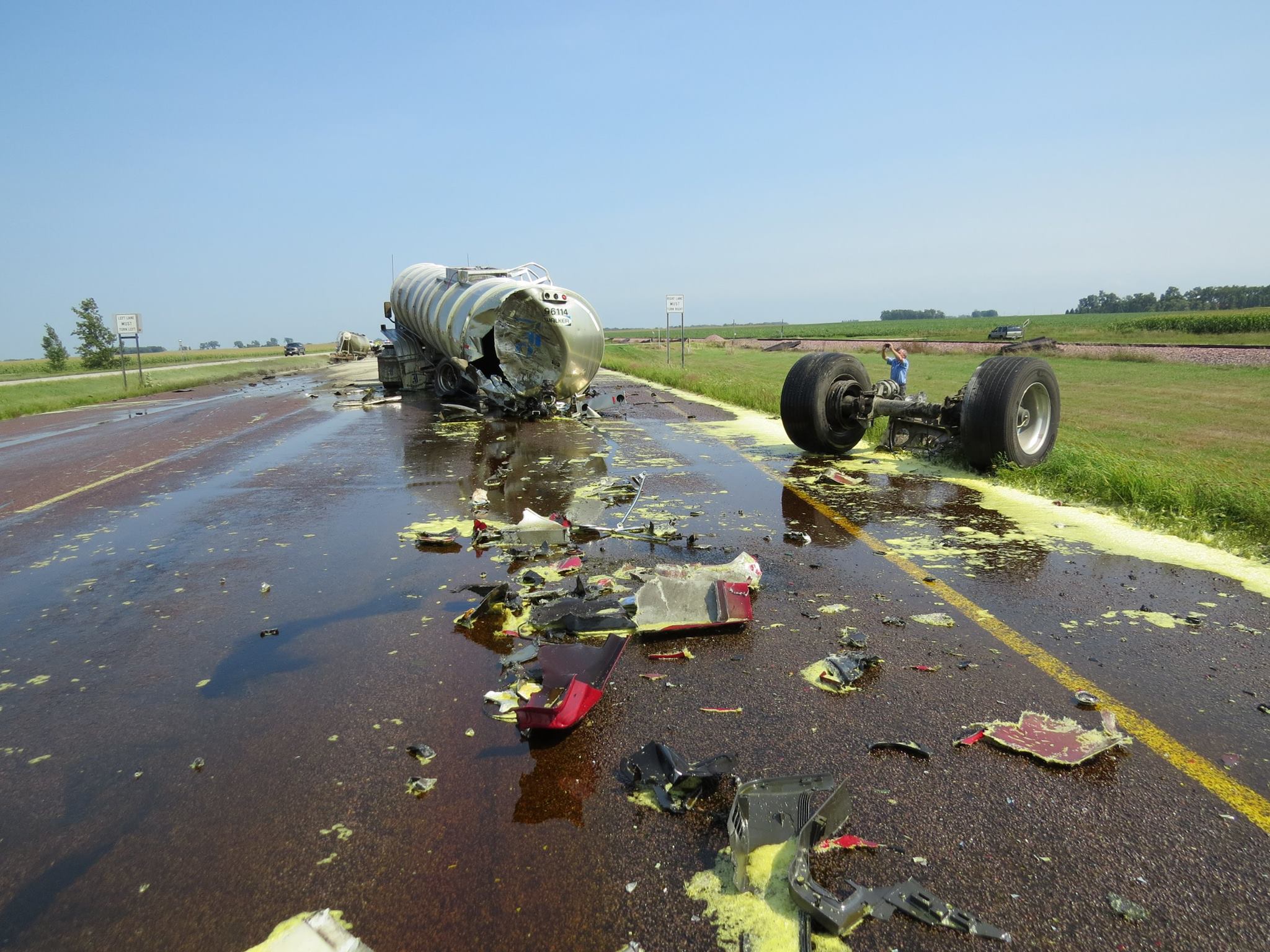 The trucker wouldn't have survived had someone not stopped to help, the State Patrol says on its Facebook page today.
With the striking semi in flames, the trooper and Good Samaritan ran to the burning truck and pulled the driver to safety.

Thanks to the actions of the trooper and Good Samaritan, the truck driver is recovering from significant, but non-life threatening injuries.

The trooper believes he would not have been able to rescue the injured semi-truck driver without the help of the Good Samaritan.

The State Patrol wants to find and recognize the man for his heroic actions.

Anyone with information should contact the Marshall District office: 507-476-4020.
How do you know a good person? He runs up to a burning wreck of a truck full of who-knows-what, helps rescue a guy, and then doesn't stick around.