It took almost a year, but the National Transportation Safety Board has completed its investigation into an incident at Minneapolis-St. Paul International Airport last year in which a taxiing Delta 757 clipped another jet that had been pushed back from its gate.
The ERJ-170 had been pushed back from gate G4 and positioned facing northwest on taxiway B with its parking brake set. The B757 was taxiing along taxiway A and the captain reported that he observed the ERJ-170 and ground personnel, however, it was difficult to judge the distance so he offset his taxi to the left to "be on the safe side".

He reported the presence of the wing walker gave him "a false sense of security." The wing walker reported he signaled with his lighted wands for the B757 to stop but it was too late and the airplanes collided.

The left wing spar of the ERJ-170 was fractured, resulting in substantial damage, and the B757 experienced minor damage to its right wing leading edge slat. In the vicinity of the collision, taxiway B has a distinct bend which brings it closer to taxiway A. Weather at the time of the event was reported as night visual conditions.

The National Transportation Safety Board determines the probable cause(s) of this accident as follows: the B757 Captain's failure to maintain a safe clearance between his wing and the wingtip of the ERJ-170. Contributing to the accident was the positioning of the ERJ-170 by the Compass ground personnel.
This is what the inside of an airplane's wing looks like.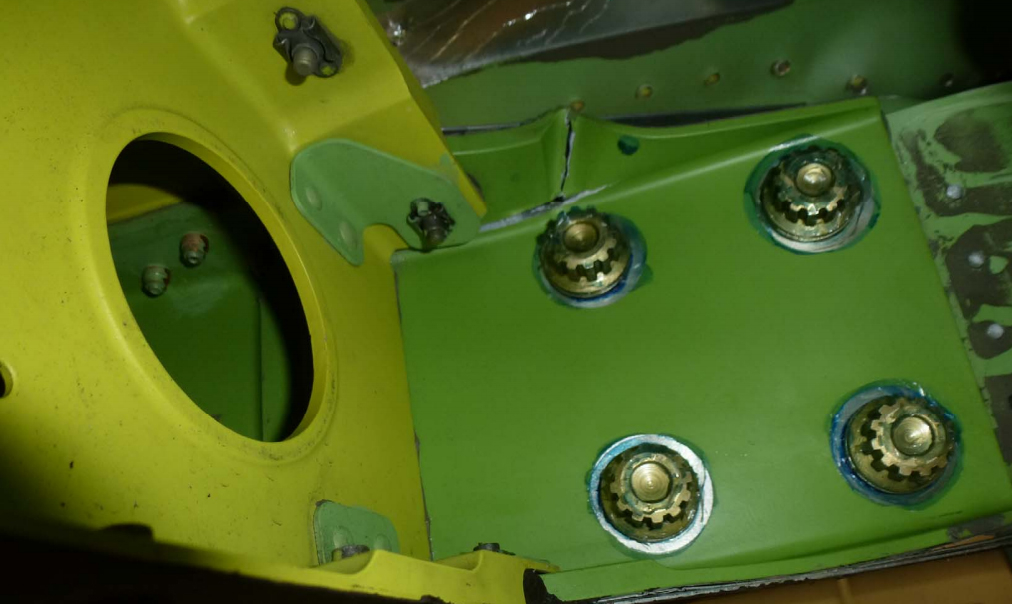 That sort of damage is a huge repair bill — likely in the millions of dollars.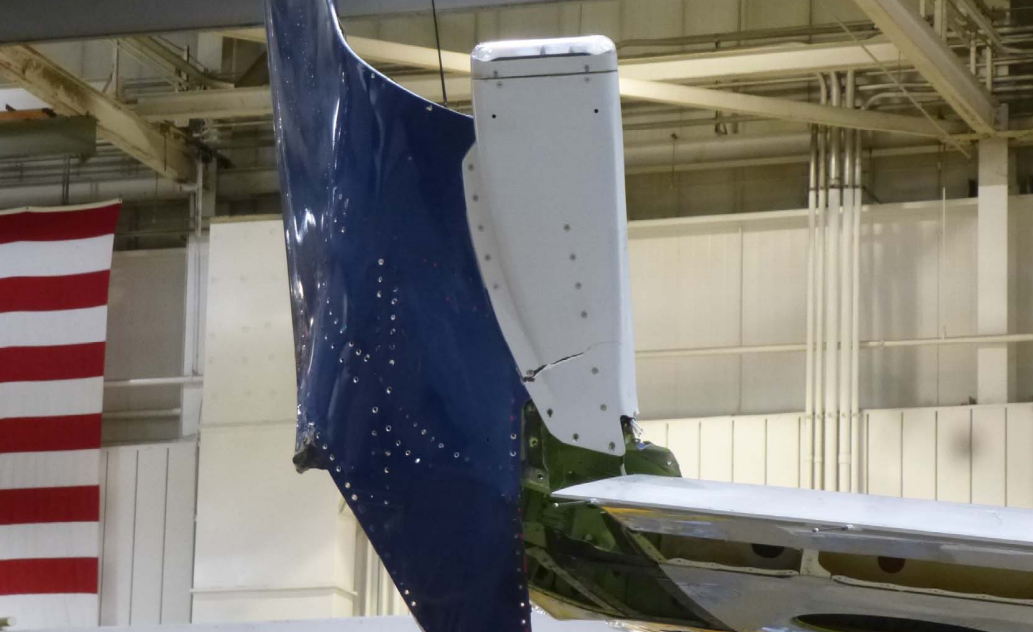 The Delta 757 was bound for Los Angeles with 171 aboard. The Compass Airlines jet, which carries Delta's colors, was headed for Louisville, Ky.