There are worse ways to start a week than a little high school sportsmanship.
Brandon Limones was a three-sport athlete at Renville County West, the Minnesota State High School League's John Millea reported last week.
In March he died from complications stemming from an enlarged heart, an undiagnosed condition.
When his team takes the field now, it is led by someone carrying his #11 jersey.
"Brandon was the center of our team," said senior Colin Thompson. "He was always positive, never negative."

Brandon and family members moved from Mexico to Minnesota when he was in seventh grade. He spoke no English and knew nothing about football, but he made friends quickly and fit right in.

"He didn't know any English so we had to teach him that," senior Hayden Johnson said. "And he didn't know anything about football, either, so we had to teach him football. It was fun seeing him have fun. He didn't know if we were winning or losing sometimes, but he'd say, 'Good job! Good job!' "

If the Jaguars reach their goal of the state playoffs, it would provide a marker to a magnificent turnaround story. Playing Class 1A football, Renville County West went 0-7 in 2010, forfeiting the last four games due to a lack of healthy players.
On Saturday night, his team traveled to Cleveland, Minn., just east of St. Peter.
When the Renville team arrived at the Cleveland High School field, they found that where the 50-yard line marker is supposed to be, Cleveland had placed a large "11" in honor of their opponent.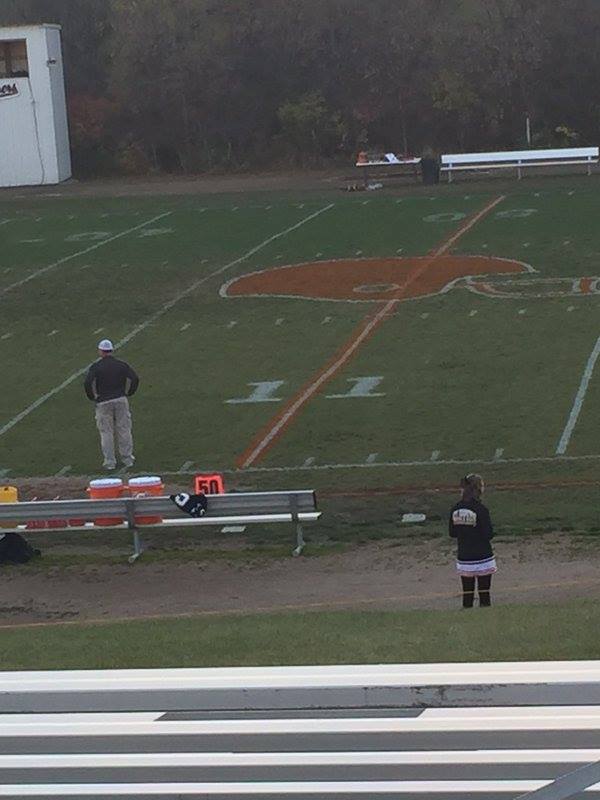 Renville wanted to win the game to fulfill their mission of "taking Brandon to state." But Cleveland will be going instead. They won 33-to-19.
(h/t: Paul Tosto)