A state senator in Milwaukee is finding that Facebook can be dangerous for a reputation.
Lena Taylor was downtown last night when she snapped this picture of a protest during the debate of Republican presidential candidates.
"I walked to be interviewed, past people protesting on a large range of issues: end Alzheimer's, for a living wage, immigration reform, justice and fairness!" she wrote on her Facebook page. "Agree or not they protested and the photos tell the story of what I saw!"
This is the one that's causing a ruckus.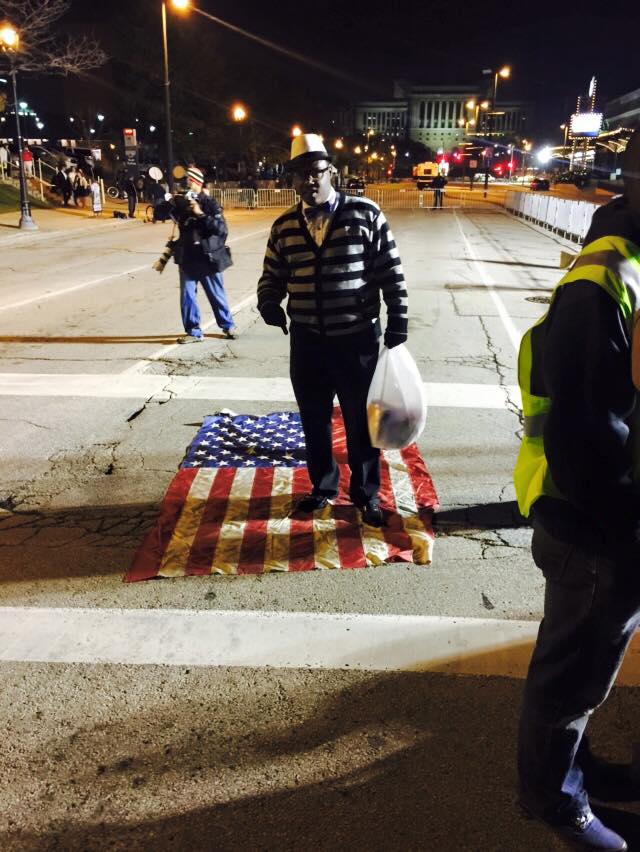 The picture was part of a series of images she posted. The backlash started immediately. The image swept across the Internet, claiming that by posting it, Taylor was condoning the act and the subsequent burning of the flag.
"Posting disrespectful pictures to not only our veterans but our nation as a whole, and not defend what you 'stand for, for the people' (of course) for your own publicity. Shame on you," one commenter said.
Taylor was having none of it.
"The person(s) who said I promoted or condoned the action is a lying son of a shut your mouth," she wrote in a subsequent post. "I'm sad the post showing what was happening as I walked pass 4th and Kilbourn is offensive; however, it is how you learned what happen tonight. I posted what happen, and I'm sorry that people lied and mislead (sic)others, because without question my post and intentions are not what others said or thought."
Meanwhile, the Milwaukee Police Department has posted its own photos of the protest. After the flag was lit on fire, they put it out with a fire extinguisher, and then held a small ceremony to take it into evidence, it said on the department's Facebook page.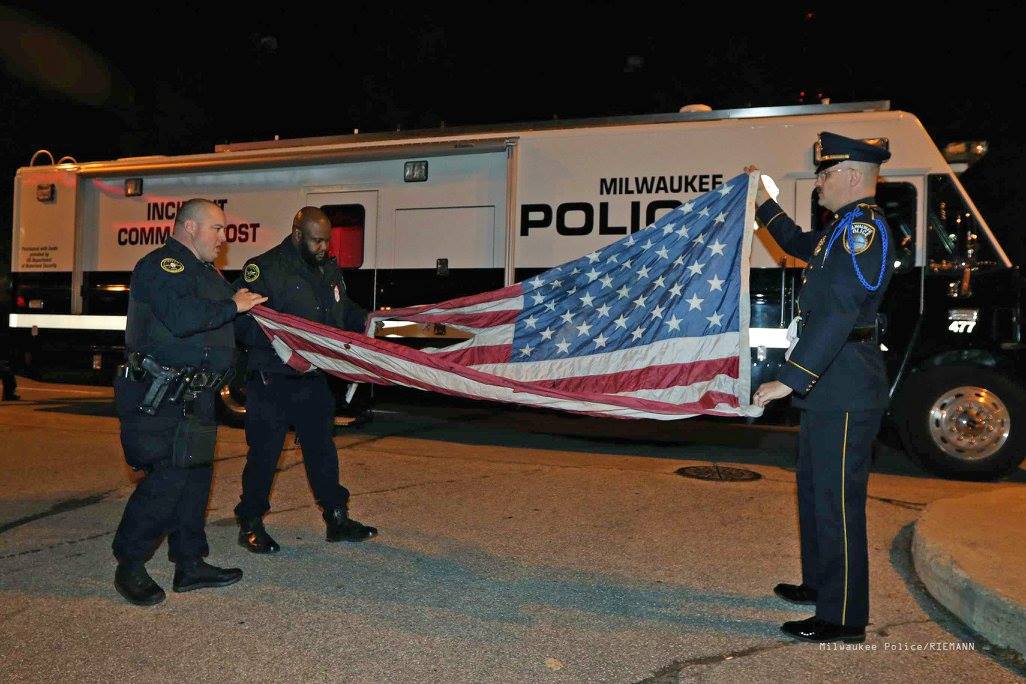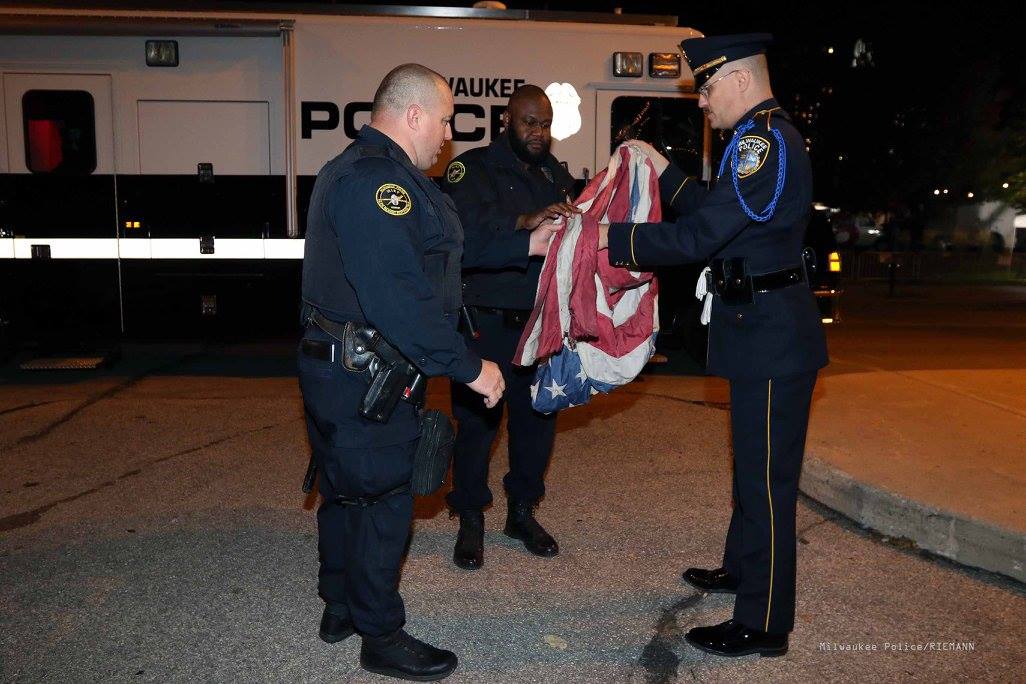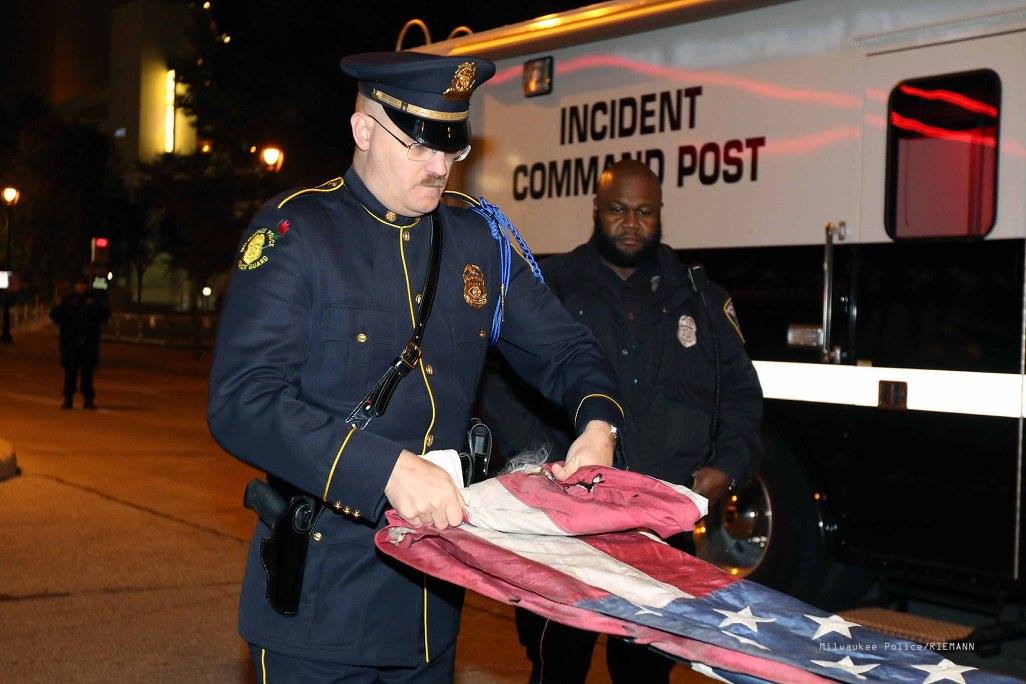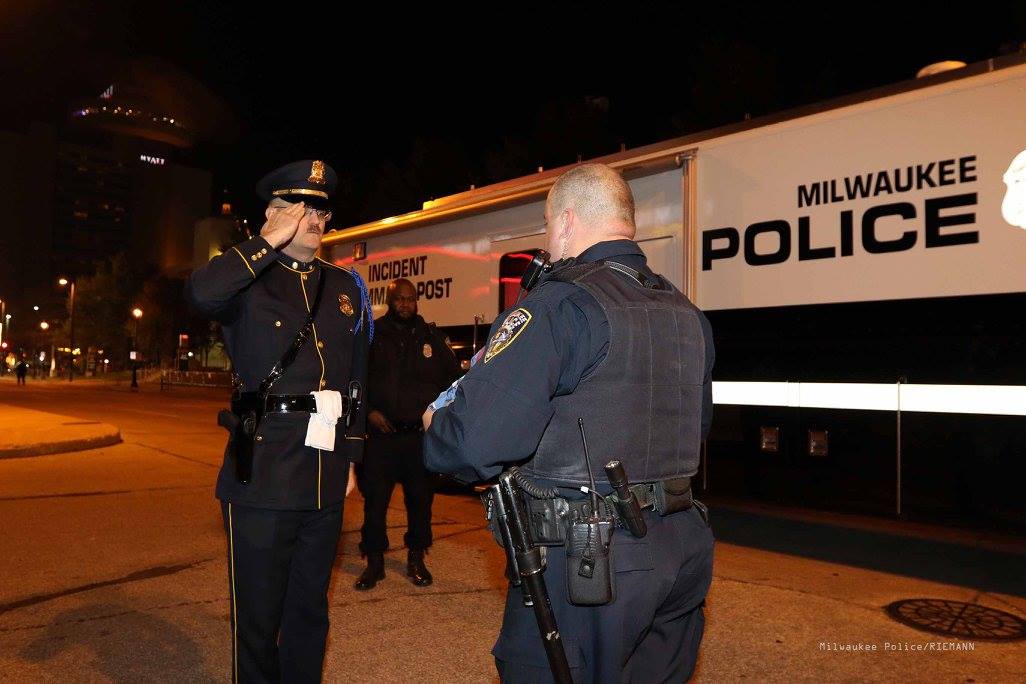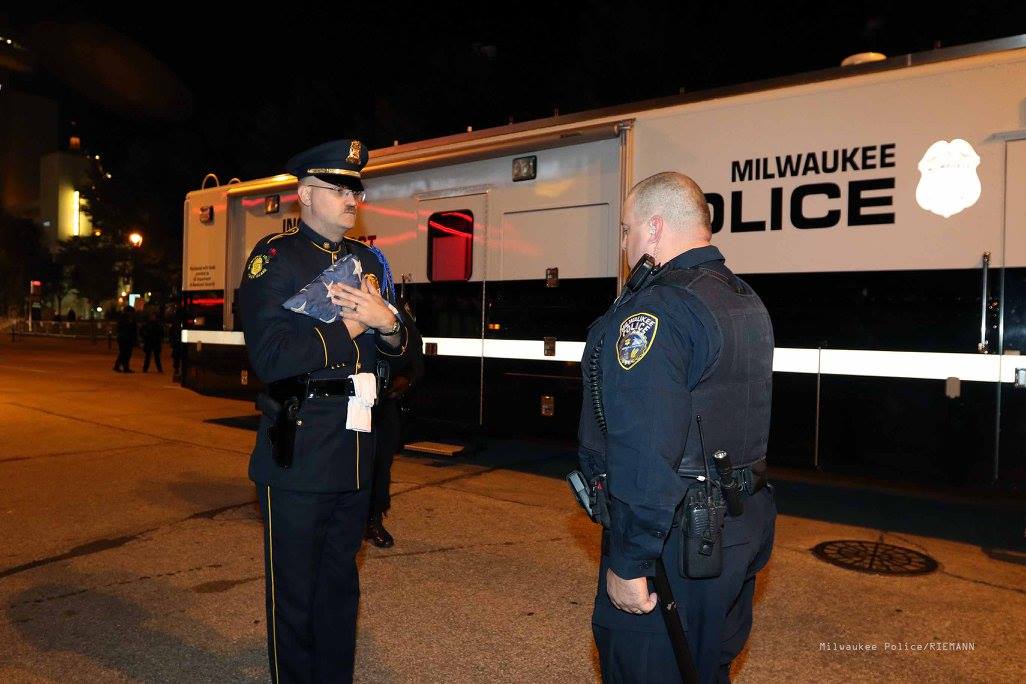 Police said protesters started rumors that they had used tear gas at the protest. They said it was the fire extinguisher used to put out the flames on the flag.