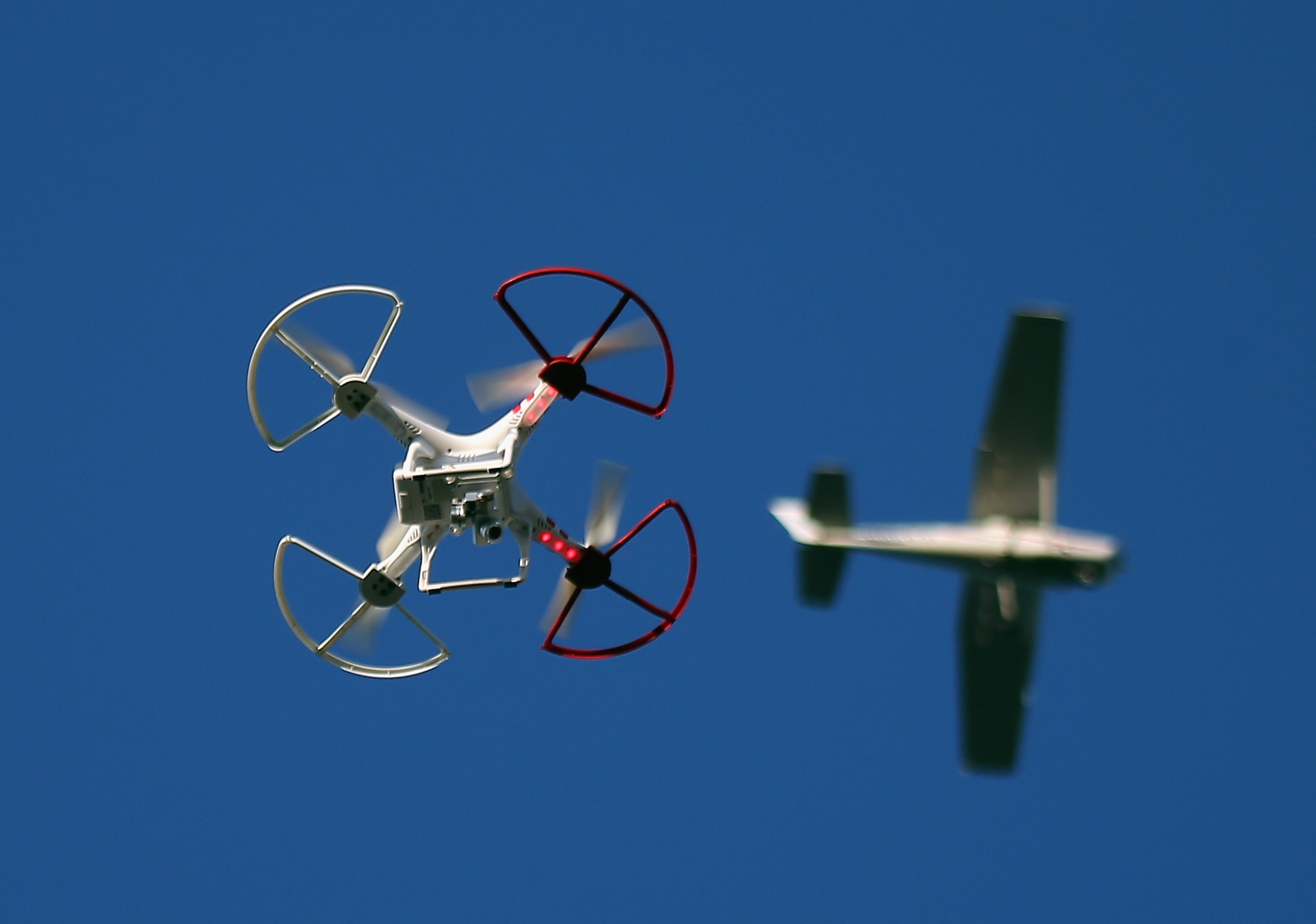 The Federal Aviation Administration today issued its new rules for drones and quadcopters. And maybe you'll follow them. Probably a lot of you won't.
The FAA is treating the drones as aircraft, which they technically are. And it's treating the operators as a pilots, which they technically aren't. There are no requirements for training operators of drones, nor do they have to be licensed. Not yet, anyway.
Since the alarm about drones in the airspace system first went off, the FAA has had to gingerly step between the regulation mentality of the government, and the practicality of the real world. This measure is its first real attempt to do that.
Under the new rules, drones must be registered and the unique registration number will allow authorities to track down owners if they violate the rules.
For a lot of people, history tells us, that sounds like a good reason not to get a registration number.
It's true, it will be the law, but this is an area where "I didn't know" might come in handy.
The registration requirement is similar to the one for aircraft piloted by humans. But there's a big difference. Pilots of small aircraft, in particular, are somewhat afraid of the FAA, which conducts so-called "ramp checks" at area airports. Showing up unannounced, a federal inspector will demand to see all logbooks and paperwork, and be sure you have (a) a pilot's certificate and (b) a medical certificate certifying that they're fit to fly.
Getting caught violating any of the FAA rules can cost you thousands. It can also cost you an airplane worth tens — or hundreds — of thousands. And yet, if you run into an old pilot, the chances are fair these days that he's flying without a medical certificate. I hear.
Drones? Not so much. If a drone is involved in an incident, it might not be a bad idea to write off the hundreds of dollars it costs, if the alternative is getting in trouble with the feds.
The requirement covers aircraft weighing from more than half pound up to 55 pounds, including any payload such as a camera. Drone owners who are 13 and older will have to register on an FAA website that becomes available starting Dec. 21. The FAA expects parents to register for younger children.

Registration will cost $5 and must be renewed every three years, but the fee will be waived for the first 30 days, until Jan. 20. Owners will have to mark aircraft with an identification number. Recreational fliers can register as many aircraft as they want on one registration number.
To my knowledge, there is no current plan for surprise FAA inspections in the backyards and parks of America, where drone operators do their thing.
"We expect hundreds of thousands of model unmanned aircraft will be purchased this holiday season," said FAA Administrator Michael Huerta in today's announcement. "Registration gives us the opportunity to educate these new airspace users before they fly so they know the airspace rules and understand they are accountable to the public for flying responsibly."
And there's nothing wrong with a little education. But any federal requirement generally comes with the threat of a hammer to convince people to bother observing it.
Opposition to a registration fee was the comment of most of the public who took the FAA up on its invitation to comment on the proposed rules. So of course, the FAA imposed a registration fee. The same commenters, however, often indicated that fines for failing to register should be imposed. The FAA didn't establish fines for failing to register, but reserved the right to impose "civil penalties," which they have dropped on commercial drone operators, although today's requirements do not apply — yet — to commercial operators.
But again, from a practical perspective, how does the FAA intend to catch people not registering their drones?
The good news is the FAA said it would exercise "enforcement discretion" when dealing with aircraft less than .55 pounds, making it clear they're talking about paper airplanes, which you can make out of the rule once you've read it here.