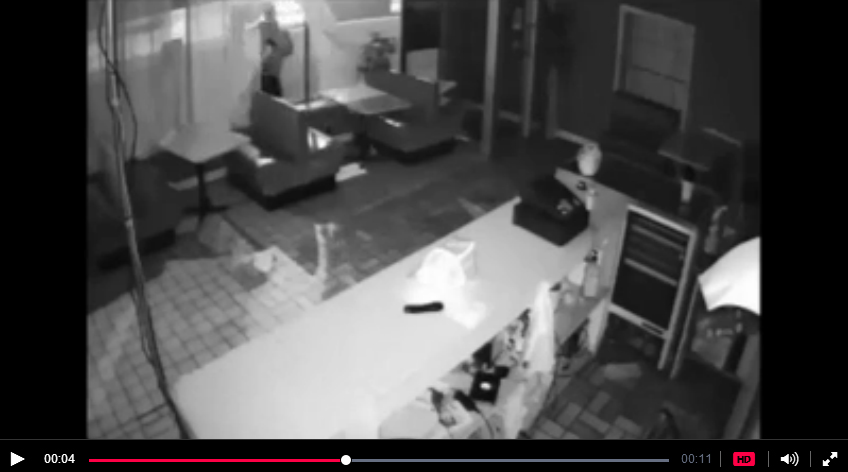 Authorities in Grand Forks, N.D., are hoping someone will recognize the man in the video that's been posted on the Grand Forks Herald website. He appears to be the person who torched a Somali restaurant in the city on Tuesday morning.
"Gait, how a person moves, stature, build — anything can provide some insight and recognition," Police Lt. Derik Zimmel tells the paper. But "we're not going to be talking about any specific evidence … those parts of the investigation have to remain intact."
Police have already gotten a DNA sample from a man at a nearby hotel whose hand was bleeding badly when they were called several hours later. But they won't say whether he's a "person of interest."
The fire occurred a few days after someone spray-painted "go home" on the restaurant's exterior. The letters "SS" in the style of a Nazi symbol were also painted, the Herald reports.
Zimmel said police don't want to"pigeonhole" the investigation by assuming the arson is a hate crime.
Leaders at a local mosque have asked for more police protection in the wake of an increase in anti-Muslim fervor, but the police detective said without a specific threat, the department probably will not provide it.
Meanwhile, a GoFundMe page set up to help the restaurant reopen, reached its goal in under one day.
Related: Bemidji State University confronts increase in anti-Muslim sentiment (MPR News)